I reinvented myself with Oopiri: Vamshi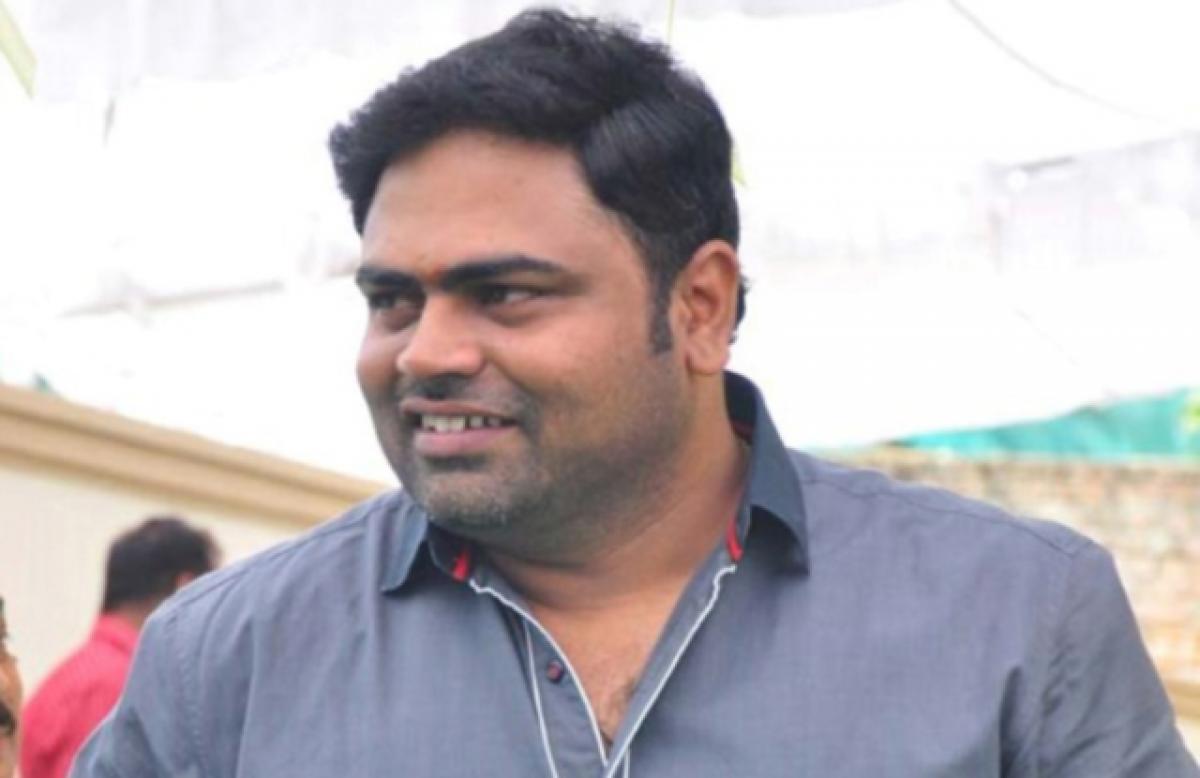 Highlights
I was aware of the difficulties in adapting a successful film but it was joy ride. There was hardly any pressure; in fact it was a pleasure to get an...
The director talks about what went into the making of 'Oopiri' and bringing together two stars for the bilingual
No pressure... but pleasure
I was aware of the difficulties in adapting a successful film but it was joy ride. There was hardly any pressure; in fact it was a pleasure to get an opportunity to wield the baton. When I saw 'The Intouchables' a few years back it left an indelible impression on me.
If it's an original film then there would have been no great expectations, but since it's an adaptation that features in the top 20 IMDB list and is a favourite of many, I was conscious of how big a challenge I had in front of me. I was aware that it's all about delivering a quality product so my focus was always on the content and ensured that never a doubt crept into my thought process. So I kept the writing intact without losing the soul of the original.
Challenges encountered
'Oopiri' is not a thorough remake but an adapted and an extended version of the French film. Their sensibilities are different from that of ours, so when films are adapted into other languages Tamil, Bollywood and even Hollywood, comparisons are bound to happen.
But that doesn't affect the flow of the film; perhaps, you'll have a better understanding after you watch it. One of the challenges includes adaptation. We have tried to bring in changes in terms of styling the actors, dialogues according to the nativity, etc., without diluting the emotional quotient. We have also worked on the script as to how the relationship between two characters (Nagarjuna and Karthi) unfolds amid light-hearted moments. So once, we were set with the pre-production, it was a smooth sailing. I can promise you, even if you watched 'The Intouchables', 'Oopiri' will still be special.
Bringing together two stars
Ironically, bringing two stars would be a task but it wasn't (smiles) and it just happened as if destiny brought us together. My first and the only choice for the role of a paraplegic patient was Nagarjuna and I was scared to narrate him about his role, but it's a role that has an aura, brings certain kind of dignity and charisma.
When I approached him with the idea of adaptation, he flagged it off instantly. He stressed on how important it was to adapt in a right way. Bringing Karthi was much easier. I thought he has the rough yet boy-next- door looks and can pull off any character with ease. I was also aware that he was keen on being launched in Telugu.
But when he listened to the story, he green-lit it pronto. Everything fell in place from then. Both Nag and Karthi are grounded and have no airs. From day one, they hit it off. The best part of the script is that there are no heroes but characters and the relationship between the two characters is the protagonist. And this is a film where both the actors have to bond well so that their camaraderie is reflected on screen. The way they bonded, you'll see the magic being taken to another level.
Reinvented myself
The film changed me a lot as a director. In fact, I reinvented myself and you can witness a sea change in terms of my thought process, direction and creativity, projecting my characters behaviour, etc. I'm loving this phase. There are a very few jobs where you will have the room to reinvent yourself and filmmaking is one of them.
Subscribed Failed...
Subscribed Successfully...