CLUB DANCER Movie: Top 5 Reasons to Watch This Movie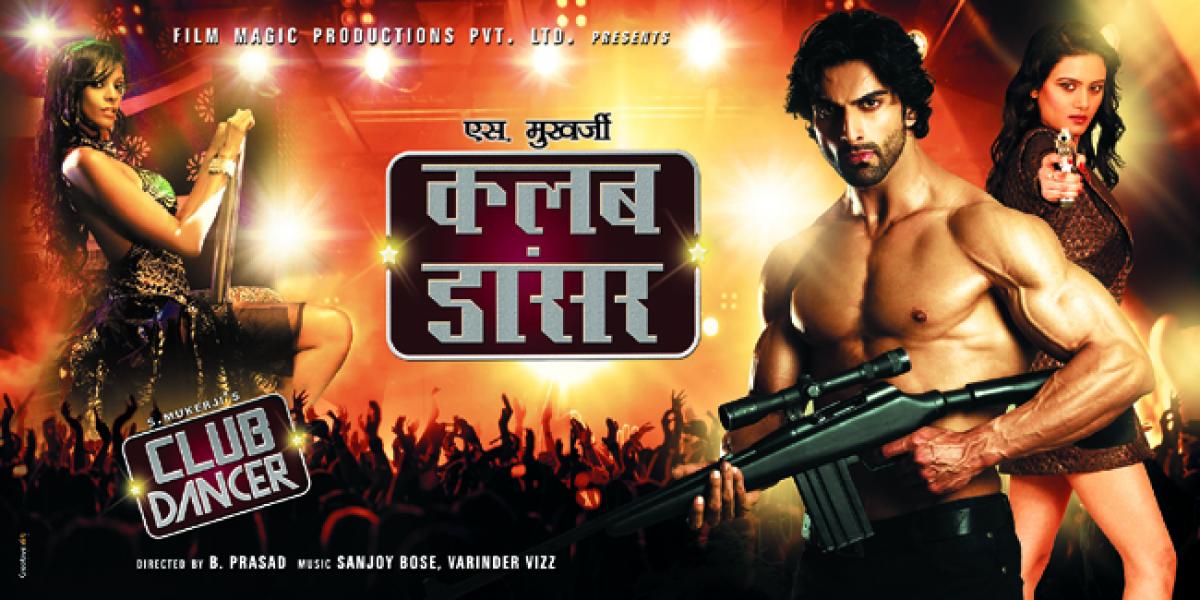 Highlights
S. Mukerji's Club Dancer  Movie has released at a theater near you on April 8th,2016. So Friends, if you are planning to watch a movie this weekend,...
S. Mukerji's Club Dancer Movie has released at a theater near you on April 8th,2016. So Friends, if you are planning to watch a movie this weekend, why should you watch Club Dancer ? Let's find out the Top 5 Reasons to Watch this Movie:
1) Club Dancer is a Movie by filmmaker Shubir Mukerji who is the son of the legendary Sashadhar Mukherjee who has been instrumental in shaping the careers of many stars like Ashok Kumar, Dev Anand, Shammi Kapoor to name a few and his Production House Filmalaya had even launched actors like Sanjeev Kumar, Sadhana , Asha Parekh and even his son Joy Mukherjee was launched by them. Now in 2016, Sashadhar Mukherjee's son, Shubir Mukerji has also launched another fresh romantic pair of Rajbeer Singh and Nisha Mavani. This movie even marks the Bollywood debut of Hollywood actress Judi Shekoni.
2) Club Dancer is a Musical Action Thriller and the film's music is by Sunjoy Basu & Varinder Vizz who have added the zing in the film especially with the songs like Rehti Thi Main Bezarsi sung by Amit Kumar & Jhanvi Shimankar, Mama Miya by Sunidhi Chauhan, Pee Daala Maine by Sunidhi Chauhan & Varinder Vizz, and Kabhi Na Kabhi sung by Rimi Dhar & Ryan Victor. These songs are all melodious renditions which will mesmerize you and make you feel like humming them all the time.
3) Rajbeer Singh is a muscular Hero who has the best physique in Bollywood today and can be considered as India's version of Sylvester Stallone. Rajbeer is a great actor as well who will win your hearts in a double role!
4) Nisha Mavani is a great find by Shubir Mukerji as she is a doe eyed beauty who is gorgeous and will melt your hearts with her divinely innocent looks and performance! The filmmaker considers Nisha Mavani as the Asha Parekh of this generation.
5) The Hollwood actress of The Twilight Saga: Breaking Dawn Part 2 fame , Judi Shekoni makes her Bollywood debut in Club Dancer and her oomph factor and stylish elegance will definitely be etched in our hearts forever ! There's another beautiful actress named Karishma Bhandari who is also a headturner.
Club Dancer movie even has power packed performances by the other actors as well like Shakti Kapoor, Zarina Wahab, Aryan Vaid and Ajaz Khan. Overall, Club Dancer is definitely worth a watch as it's a family entertainer which can serve as a family outing this Gudi Padwa long weekend!
S.K.De
Subscribed Failed...
Subscribed Successfully...