­­Overstated celebration of evil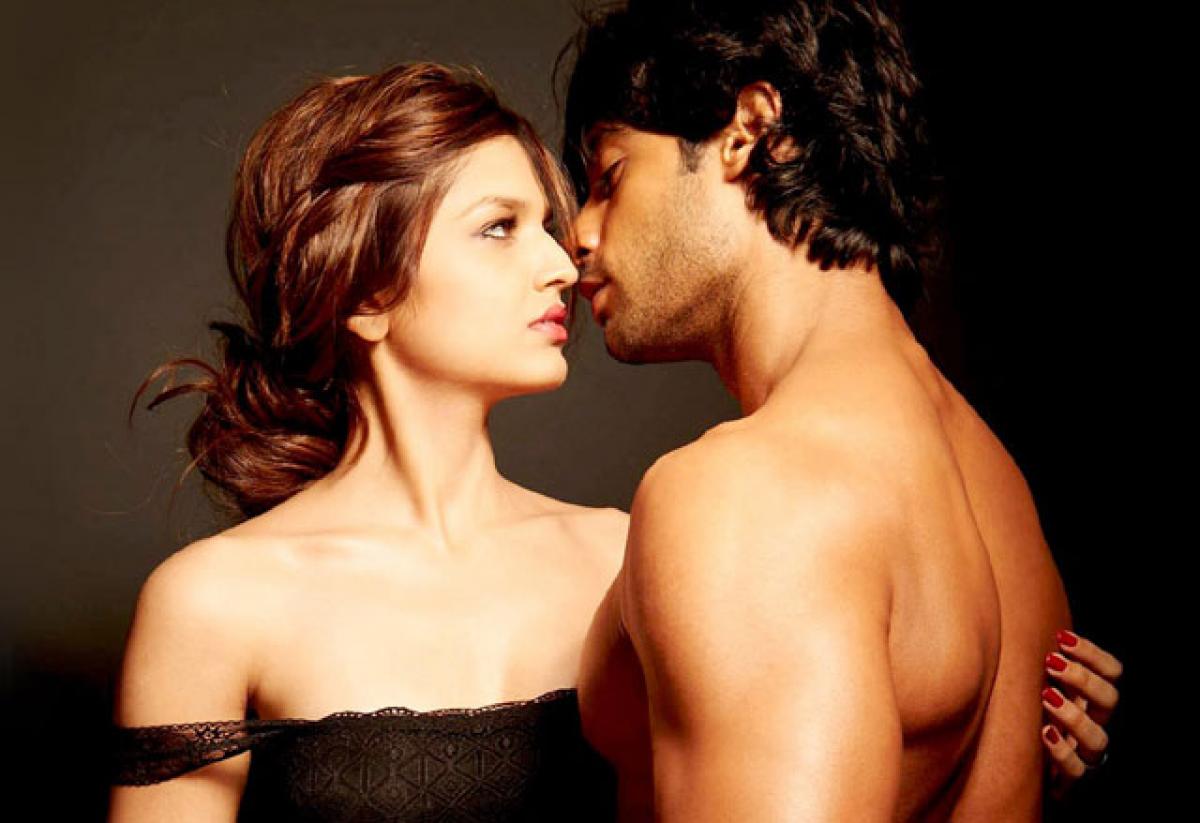 Highlights
So we have the guys and gals beating up people, talking as harshly as one can conspiring to do away with people with more ease than cooking a new dish ...
This is clearly an extract from the warehouse of damaged baggage belonging to the Bhatt Factory. Vikram Bhatt has hitherto flooded the market with so so much of hatred and venom that he could well rename his production house as Cobra Films. 'Love Games' (a euphemism for sex games) is so full of venomous people and gall, you feel like taking a shower after the film.
If it is guts, guns and love at one end, it is drugs, sex and conspiracy at the other. Vikram tells a story that has nothing positive about it. Not that it is required, but the formula is so predictable and distrustful of human nature that you begin to wonder what this overstated celebration of evil is all about. The characters are worse than those you encounter in a TV serial. Not real – or at least so you would like to believe.
To make their lives more interesting, heiress and widow Ramona Raichand (Patralekha) and her toy boy Sameer Saxena (Gaurav Arora) decide to play this weird love game: go to a party and select a couple who seem made for each other and then go about individually seducing them and cracking the pot and winning the challenge. This apart they have nothing much to do but have wild sex that even starts with wild angry smooching and substance use. All this in the midst of designer flats and lifestyle with richness oozing from every visible pore!
The couple manage to play along till they target Gaurav Astana (Hiten Tejwani) a successful but wife beating lawyer and his surgeon wife Dr Alisha (Tara Alisha Berry). Even as they play along, Sam falls really in love with Alisha. However, Ramona is made of stern stuff and is no way going to let go of her
sex toy.
So we have the guys and gals beating up people, talking as harshly as one can conspiring to do away with people with more ease than cooking a new dish for the festival. People here roam around with glass hearts or hammers and live in glass houses but do not care a damn. The thematic content is so negative and poison-filled that it could make some of the sitcoms on TV look like fairy tales.
Everyone is out there to deal with skewed up emotions (I hope I have got my spell right and have not been unduly influenced by the verbiage of Vikram Bhatt). Credit must go to director Vikram for one thing; he is brazen and decides to go whole hog. He chooses to not sermonise with an all's well that ends well finale. After all someone in his world is no great fan of the Bard!
The cast is mechanical. Patralekha looks exactly like what Tisca Chopra would be if she chose to be Ameesha Patel. Well you know the connect! She stares at the camera with the intensity that only the filmmaker has earned. The hero Gaurav Arora in his debut appearance is like Milind Soman – expression (or the lack of it) and all. He seems to have made his debut in a hurry, unless it is only good body that matters these days to be in a film. Hiten, who is here the veteran, in compare just arrives, smooches, slaps, sleeps and dies. Tara Alisha Berry is misfit as a doctor with scars and a scheme.
'Love Games' is in need of pathological attention. It leaves you with a belief that the rich are spoilt and dirty and that they live poison-filled lives that are envious from out but suffocating from within.
Somewhere in the film a character tells the other: we are both sc****d up. That is true about the audience too.
Cast : Patralekha, Tara Alisha Berry and Gaurav Arora
Direction: Vikram Bhatt
Genre : Drama
Highs : Style
Lows : Content
Rating : 1
Subscribed Failed...
Subscribed Successfully...