Bigg Boss Telugu Season 2: Episode 30 Highlights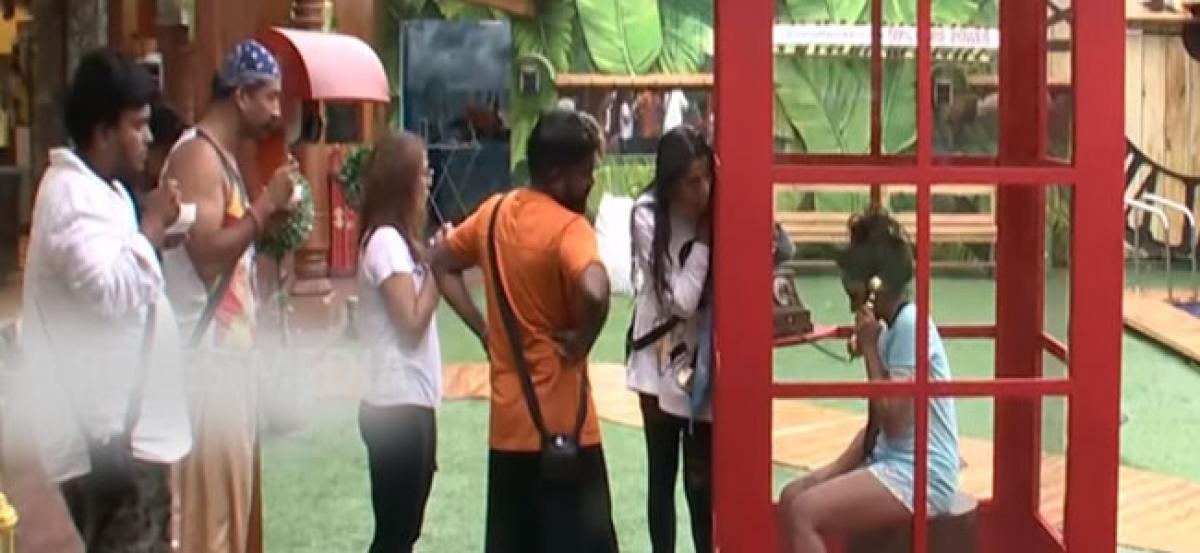 Highlights
One more interesting episode took place in the show Every housemate has enjoyed the nominations procedure Surprisingly, the nominations in the house took place with the help of a telephone booth
One more interesting episode took place in the show. Every housemate has enjoyed the nominations procedure. Surprisingly, the nominations in the house took place with the help of a telephone booth. Bigg Boss sent a telephone booth to the house and each housemate has to answer the call when their turn comes out. Every housemate is nominated directly by the Bigg Boss but the other housemate has to do something to save each other from the nominations zone.
It started with Tejaswi. Samrat shaved his beard and mustache to save Tejaswi from the elimination. Tejaswi Madiwada saved Geetha Madhuri by spoiling her white blanket. Geetha Madhuri saved Babu Gogineni by getting a permanent tattoo of Bigg Boss' eye. Babu Gogineni saved Ganesh by eating Coriander. Ganesh saved Roll Rida by accepting a self nomination and having only fruits for the rest of the week. Roll Rida saved Amith by having a Mohawk hairstyle and coloring his hair to Red. Bhanu Sri saved Nandini by giving away all her clothes to Bigg Boss. Deepthi Sunaina saved Tanish by cutting her hair to shoulder level. Tanish saved Samrat by dipping his Jacket in the paint. Deepthi saved Deepthi Sunaina by having a Bitter gourd platter.
ALSO READ: Bigg Boss Telugu Season 2: Episode 31 Highlights
Bhanu Sri is nominated and Amitha declined the request of Bhanu to lose captaincy for the entire season. Deepthi is nominated as she couldn't convince Kaushal for self-nominating himself for the entire week.
Finally, the three persons who are in the nominations zone this week are Bhanu Sri, Ganesh and Deepthi