Bigg Boss Telugu Season 2: Episode 32 Highlights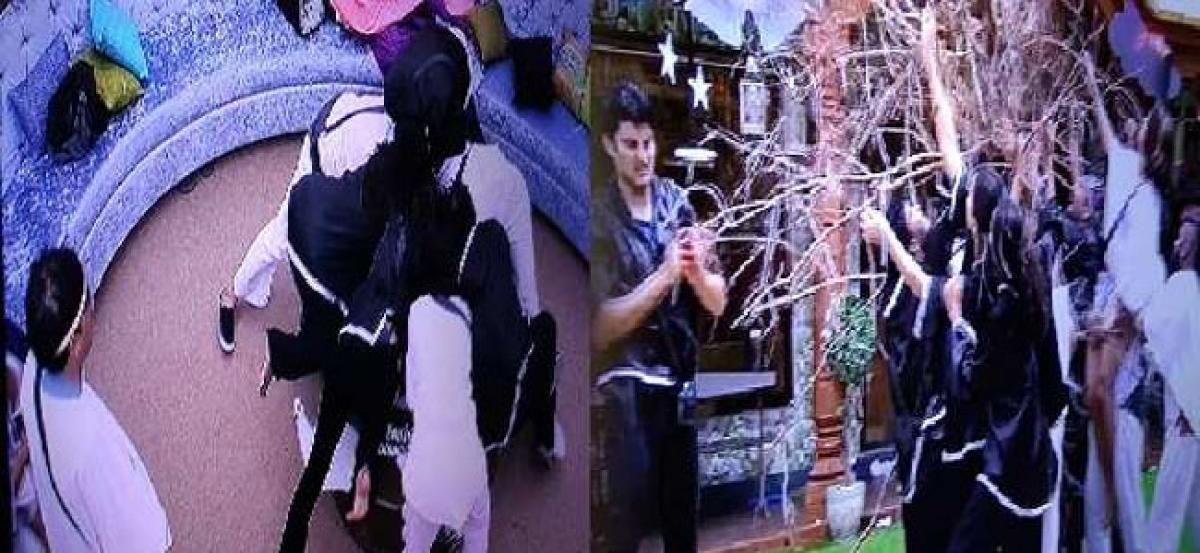 Highlights
Bigg Boss 2 Telugu The task between the Good team and Bad team continued on the 30th day in the house The Bad squad grabbed a point by spoiling the flowers Both the groups planned to come to a deal in performing the task but it failed, and there were arguments between the housemates
The task between the Good team and Bad team continued on the 30th day in the house. The Bad squad grabbed a point by spoiling the flowers. Both the groups planned to come to a deal in performing the task but it failed, and there were arguments between the housemates.
The Bad team tried their best in keeping the house dirty. The Good team cleaned the house, but the bad team continued spoiling it. The Good team also worried about the points that they will gain regarding cooking. Babu Gogineni filled confidence in his team and made them not to lose the faith.
Bigg Boss later gave Apple and Jail tasks to both the teams. Bigg Boss sent Black and Red apples to the house. Both the teams have to protect their apples and those who defend maximum apples are considered to be the winners. The Jail task is about sending a person to Jail forcefully without getting injured and without creating damage to the mikes and cameras.
Both the teams played well in the Apples task. Later, they fought for grabbing the key for the Jail task. The Bad team grabbed the key and tried to send Kaushal to jail, but they couldn't execute it properly. They even targeted Taneesh, but it did not happen. After a while, the Good team protested against the Bad team. In the end, Tejaswi tried to send Deepthi to jail, but it also flopped.
The Good team showed domination in spoiling the apples grabbed by the Bad team. Tanish came to know that the Bad team is talking ill about him. He instantly got angry and yelled at everyone.
Bigg Boss announced that both the teams did not score any points and told that they have to score points by the coming day. Babu Gogineni hence tried to make a deal between both the teams. If Babu goes to jail, the Bad team will not touch the apples grabbed by the Good team. Tanish and Kaushal from his team will oppose the proposal while Bad team approves the same. They all expressed their anger on Babu.
What happened, in the end, must be watched in the next episode.