A yawn-inducing melodrama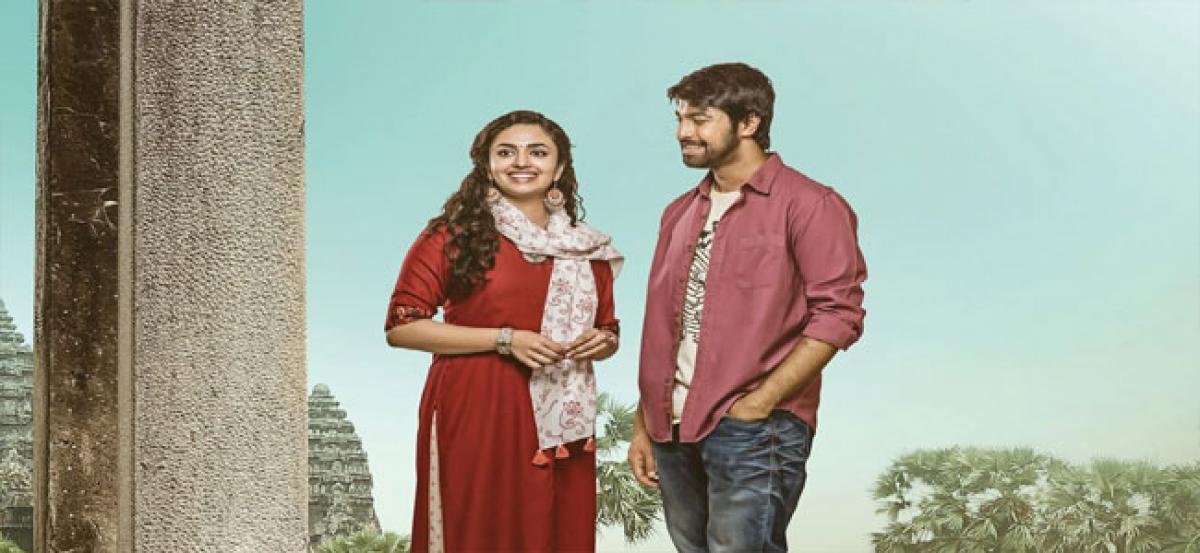 Highlights
Debutante heroes, especially from film families have a huge load of expectations and hype surrounding the launch of their maiden ventures The pressure is equally heavy on the director who is responsible for their breakthrough movie Quite often, the genre to be selected and the final outcome of the flick will depend on how well the helmsman narrates his story
Debutante heroes, especially from film families have a huge load of expectations and hype surrounding the launch of their maiden ventures. The pressure is equally heavy on the director who is responsible for their breakthrough movie. Quite often, the genre to be selected and the final outcome of the flick will depend on how well the helmsman narrates his story.
Kalyaan Dhev, the son-in-law of megastar Chiranjeevi and the sixth hero from the Titan's circle is introduced in a family social, heavy on melodrama and inter-personal relationships. The title of the film is borrowed from the 1985 hit of his father-in-law. A typically middle-class home is where we find our hero wasting away his father's money and unmindful of the responsibilities he needs to take up to keep the home stable. An oft-repeated storyline which necessitates a lengthy establishing of the lead star's character, a clear minus for this film.
Having stuck with the usual stock set of scenes, nearly till the interval, the movie makes amends in the second half with a better and fleshy role to Murali Sharma, a character actor of great potential. As the hero realises himself, with an understated support from the heroine (Malavika Nair), Rakesh Shashi shifts focus from the hero to his father, whose unrequited ambitions are those which the former seeks to fulfill to emerge as the ideal son and a star family member.
If sentiment alone can drive a film, this is the one. By lightening the load on the new star, the director works out a screenplay which is clearly old world and looks dated, a throwback into the social drama eras of the 1970's and 80s. This makes the film watchable but does not vest much value on the box-office potential of the hero.
For viewers comfortable with such kinds of films, this would be a feel good film. One more notable point in the film is short on the love quotient with the romantic interludes between the lead pair very few and muted. Unlike many other heroes, who prance around with the heroine in their very first film in exotic foreign locales, this lover boy is shown escorting the family to a foreign trip in Cambodia! Having said that, the new entrant definitely needs to work on his acting abilities and screen presence, which one expects will make him stay in the intense rat race and hopefully emerge a 'Vijetha' in future.
BY K Naresh Kumar