Bigg Boss Season 2: August 14th Episode Highlights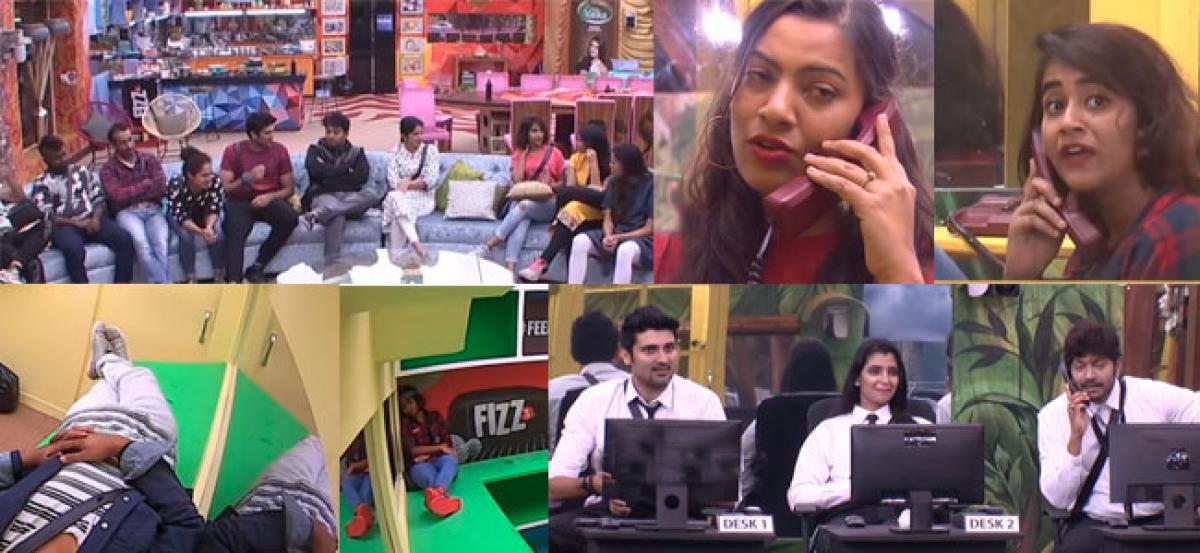 Highlights
In the current episode, all the housemates have discussed about the reasons for being in the elimination this week As both Nutan Naidu and Shyamala are in the elimination, the game has turned in an interesting manner
In the current episode, all the housemates have discussed about the reasons for being in the elimination this week. As both Nutan Naidu and Shyamala are in the elimination, the game has turned in an interesting manner.
Shyamala has expressed a displeasure that Tanish is unfit as a captain and because of him she was nominated. She told that Tanish might have become successful as a friend but failed as a captain.
Both Tanish and Deepthi Sunaina went into the store room and slept. Bigg Boss has announced that they are breaking house rules and gave a punishment.
As part of the luxury budget task, Bigg Boss has given an interesting task. Kaushal, Deepthi, Shyamala, Amit, Nutan and Samrat are one team and all the other housemates are other team. While Kaushal and team are call center persons, the other housemates are public callers.
Deepthi Sunaina and Geetha Madhuri have targeted Kaushal on a personal level in the task.
The discussions between Deepthi Sunaina and Kaushal has become intense and Deepthi Sunaina made Kaushal talk to her for a long time.
The task was not completed in the current episode. More details will be out in the next episode.

Subscribed Failed...
Subscribed Successfully...