Bigg Boss Telugu Season 2: August 16th Episode Highlights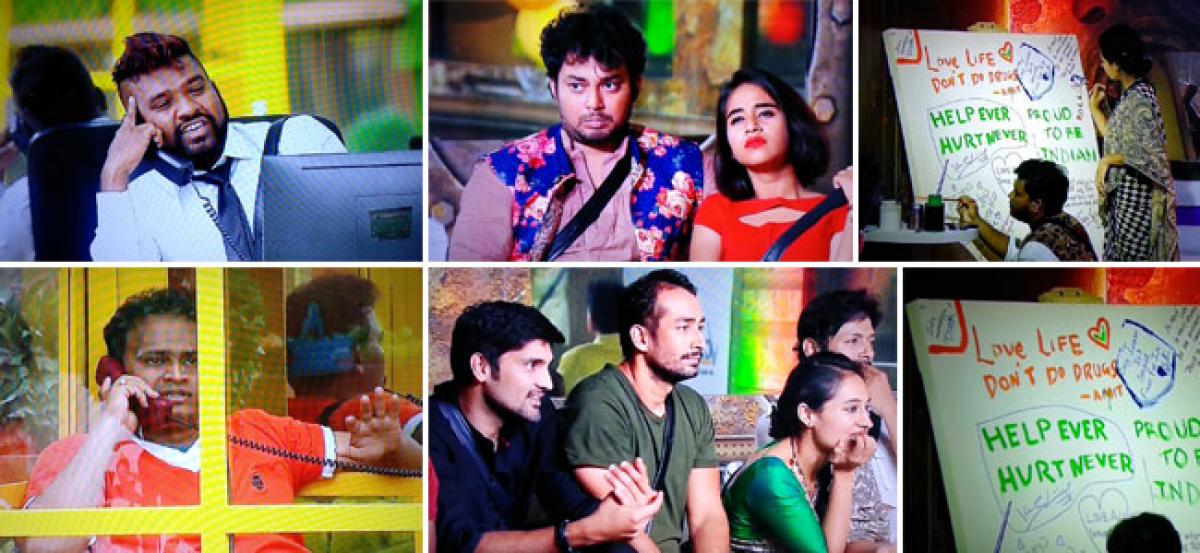 Highlights
Bigg Boss Telugu The second phase of the Call center task continued in the house The first call was between Roll Rida and Nutan Naidu Roll Rida cheated Nutan Naidu and grabbed a point Nutan Naidu felt that his team won morally
The second phase of the Call center task continued in the house. The first call was between Roll Rida and Nutan Naidu. Roll Rida cheated Nutan Naidu and grabbed a point. Nutan Naidu felt that his team won morally. Later, Deepthi Sunaina received a call from Deepthi. Inside the house, Geetha Madhuri and Kaushal argued over the task. Geetha felt that Kaushal also cheated during the task and they can not blame that Roll Rida cheated. Kaushal tried to explain but Geetha told that Kaushal was a changed person.
Later, Shyamala provided the food to Deepthi Sunaina but Kaushal objected the same. Kaushal said that it was an insult to Bigg Boss if call center employees eat while talking to the public. By the time the task ended, Deepthi and Sunaina were still in call and Bigg Boss shared a point to both the teams. Bigg Boss announced that Kaushal's team received 10 points while Tanish's team scored 7 points. Finally, Kaushal's team won the task.
Geetha was unhappy with the rules of the game and discussed the same with Tanish and others. Later, Ganesh and Kaushal sat together o discuss clothes adjustment. Geetha was involved in the discussion and she had an argument with Kaushal again which was later sorted out.
On the occasion of Independence day, Bigg boss asked the housemates to come up with skits. They performed a skit where the housemates tried to present the current situation of girls in the society.
The promo of the upcoming episode revealed that Kaushal and Roll Rida are the contestants for the captaincy task.
ALSO READ: Bigg Boss Telugu Season 2 : August 15th Episode Higlights
Subscribed Failed...
Subscribed Successfully...