Bigg Boss Telugu Season 2: August 17th Episode Highlights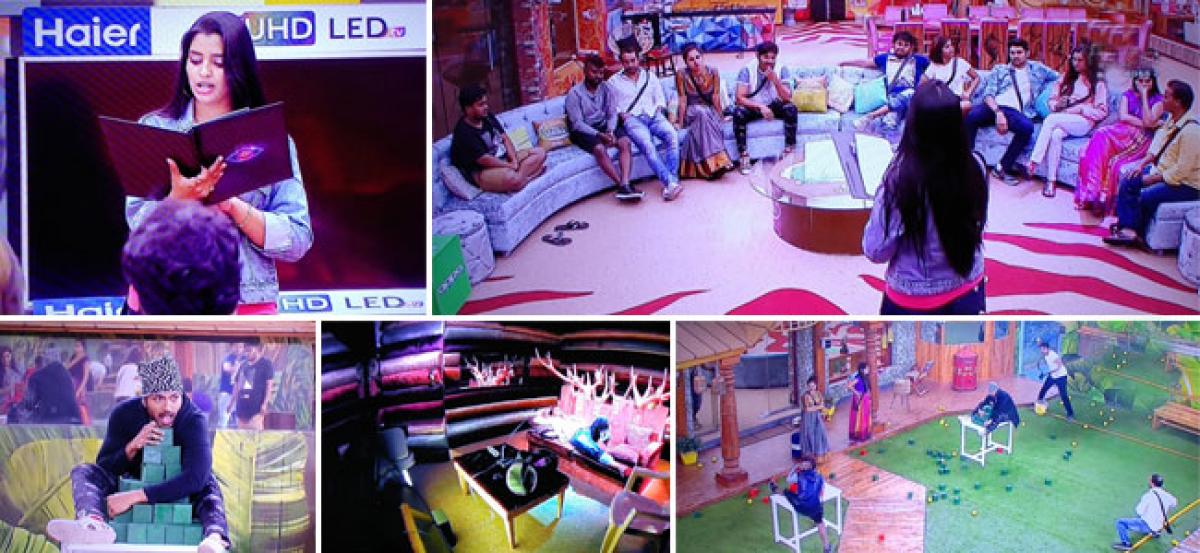 Highlights
Bigg Boss show started in an impressive way in the current episode Kaushal and Geetha are seen involved in a serious argument about Geetha Madhuri being selected as a captain in the house
Bigg Boss show started in an impressive way in the current episode. Kaushal and Geetha are seen involved in a serious argument about Geetha Madhuri being selected as a captain in the house. After a lot of discussion and arguing, both came to terms and hugged each other. The other housemates in the house could not understand if they are really arguing. Tanish expressed that he could not understand if Kaushal and Geetha are fooling around.
Later, the housemates have selected Kaushal and Roll Rida as the best performers in the house.
Bigg Boss announced the captaincy task for Kaushal and Roll Rida. Both have to construct pyramids. The other housemates should try to demolish that with smiley balls. Pooja was given the responsibility to supervise the task. All the males in the house wanted Roll to become the captain and hence they tried to demolish Kaushal's blocks. They were successful too. The ladies in the house, especially, Geetha, Deepthi, and Shyamala supported Kaushal but in the end, Roll won the task and became the captain of the house.
During the task, Nutan Naidu's shoulder got dislocated. The doctors advised him better treatment and hence, he was advised to go out of the house. The team of doctors took him out of the house.
ALSO READ: Bigg Boss Telugu Season 2: August 16th Episode Highlights
Subscribed Failed...
Subscribed Successfully...