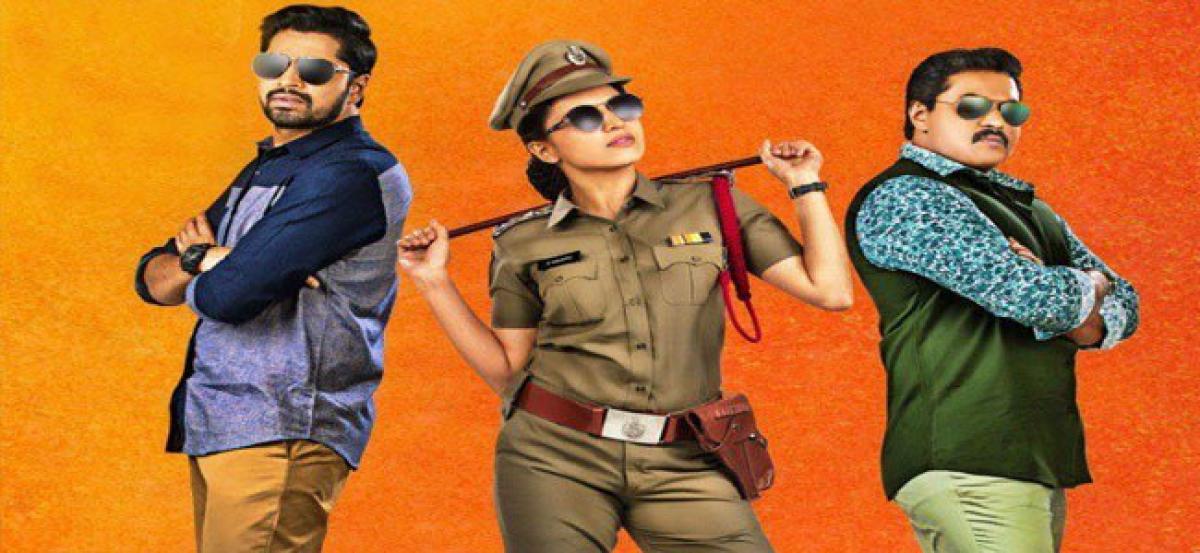 Highlights
Two stars Allari Naresh and Sunil who have had a torrid time at the BO in recent months come together to reprise a 2016 Tamil hit, with a little of localisation here and there For Sunil, whose solo hero dreams came crashing one film after the other, it must have been a tough decision to play second fiddle to Naresh who has the bigger role and a better written character
Two stars – Allari Naresh and Sunil – who have had a torrid time at the BO in recent months come together to reprise a 2016 Tamil hit, with a little of localisation here and there. For Sunil, whose solo hero dreams came crashing one film after the other, it must have been a tough decision to play second fiddle to Naresh who has the bigger role and a better written character. The director, whose last remake from Kodambakkam was a flop featuring Bellamkonda Srinivas (Speedunnodu) seems to have had enough trust in his latest venture which is his 12th remake film in a career of nearly two decades. The Chennai product too was a surprise grosser which managed to make decent money owing to its low production cost and a relatively light-weight star cast.
Providing enough for naughty jokes and in-your-face double entendre dialogues, theTelugu version's first half sees the political slugfest between 'Jacket' Janakiram (Jayaprakash Reddy) and his rival (Raja Ravindra). The heroines are again aggressive, one among them (Chitra Shukla), an aspiring cop who smashes the two heroes out of shape when she mistakes them for being aggressors. One thing leads to another and soon enough, a bribe of Rs 10 lakh which the heroine supposedly pays to get her police job becomes the pivot around which the entire film revolves. Tagged along is another silly reason which makes Sunil tag along with Allari Naresh till the end.
The original had a lot of sitcom and a working chemistry between the lead male pair, which helped it appeal to the audience in Tamil Nadu. Here too the director keeps the tempo going quite well, with a few local flashes to add nativity. The underlying reference to the stature of Sunil's wife, an item girl made to titillate the front benchers, understandably gets picked up by the audience. In spite of giving a feeling of it turning out to be a brainless comedy, the end reels sort out the film's narrative quite interestingly. Even if it looks over-the-top, the comic element is by and large watchable and the public walk out with silly grins on their faces as the end titles roll out.