Sri Reddy Targets Sachin Tendulkar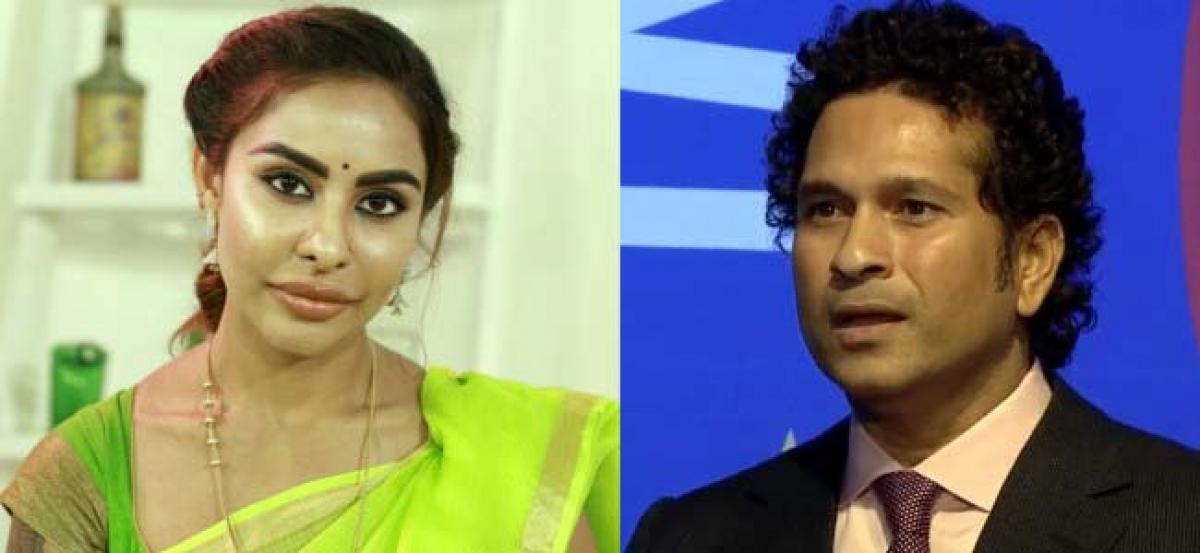 Highlights
Sri Reddy is a small time actress who received immense popularity when she fought on casting couch issues She has made some controversial comments and created unnecessary hoopla in Tollywood with her leaks After everyone understanding her wrong intentions, there is no support for the actress from the media She shifted her base to Chennai and announced a new movie Reddy Dairy
Sri Reddy is a small time actress who received immense popularity when she fought on casting couch issues. She has made some controversial comments and created unnecessary hoopla in Tollywood with her leaks. After everyone understanding her wrong intentions, there is no support for the actress from the media. She shifted her base to Chennai and announced a new movie Reddy Dairy.
Sri Reddy organized a press meet in Chennai and revealed her future plans. She announced Reddy Dairy and sought the support of Nadigar Sangam. When everyone thinks that things are going good, Sri Reddy suddenly came up with a post where she mentioned that Sachin Tendulkar allegedly romanced a girl when he was in Hyderabad and Chamunderswari acted as a pimp.
"A romantic guy called sachin tendulkaran,when he came to Hyderabad, charmi'ng girl did a romance wt him..high profile chamundeswar swami is a middle person..greatest persons can play well i mean romance well ????" Sri Reddy posted on Facebook.
It looks like the post is indirectly targeted on Telugu heroine Charmee. We have to wait if someone opens up on this post.
ALSO READ: Sri Reddy Announces 'Reddy Dairy'