Bigg Boss Telugu Season 2: September 20th Episode 103 Highlights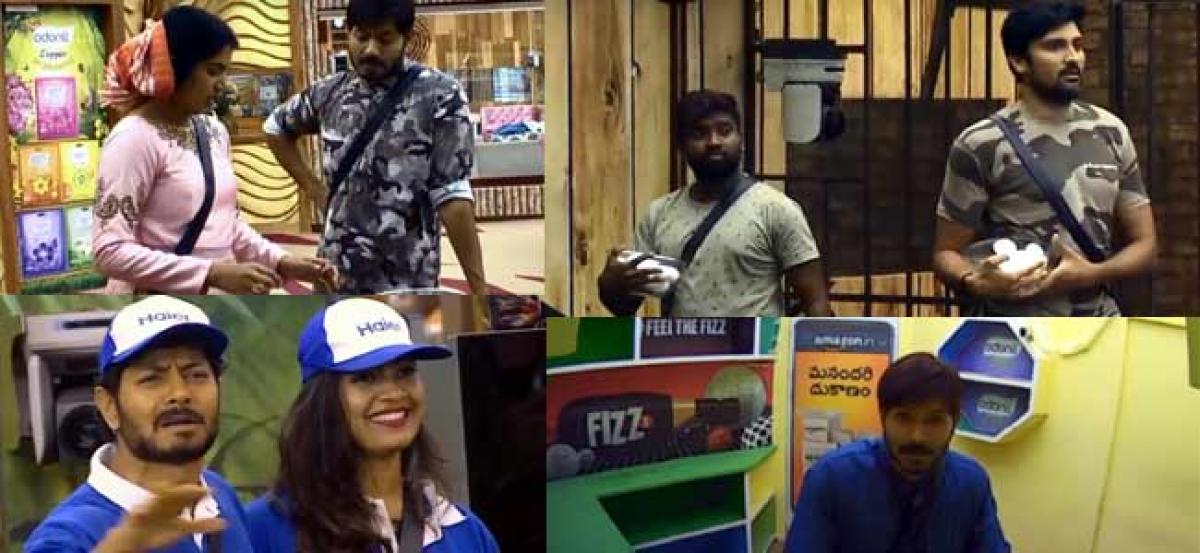 Highlights
After a long time, an interesting episode was witnessed in the Bigg Boss house today The ticket to finale task went well and everyone participated in the game Kaushal giving support to Roll Rida is the surprising element in the entire episode As expected, Tanish openly supported Samrat and tried to protect him
After a long time, an interesting episode was witnessed in the Bigg Boss house today. The ticket to finale task went well and everyone participated in the game. Kaushal giving support to Roll Rida is the surprising element in the entire episode. As expected, Tanish openly supported Samrat and tried to protect him. Deepthi and Geetha Madhuri also supported Samrat because roll Rida nominated them the other week.
Before supporting Roll Rida, Kaushal clarified that his 'dogs' comments were not intended at him. Roll Rida also welcomed the support from Kaushal and was more than happy. Tanish tried to influence Roll but Kaushal cleverly guided Roll in the task. Somehow, Roll could not save his eggs and he failed in the task. He openly accepted the defeat and Bigg Boss announced that Samrat is the first person to enter the finale this season. He also got immunity from the eliminations. Everyone congratulated Samrat Reddy for his achievement.
Later, a promotional task was given to the housemates regarding Haier refrigerator. Kaushal and Geetha won the task. Bigg Boss will send the refrigerators to their homes.
ALSO READ: Bigg Boss Telugu Season 2: September 19th Episode 102 Highlights
Subscribed Failed...
Subscribed Successfully...