A fizzy tale of guns and gals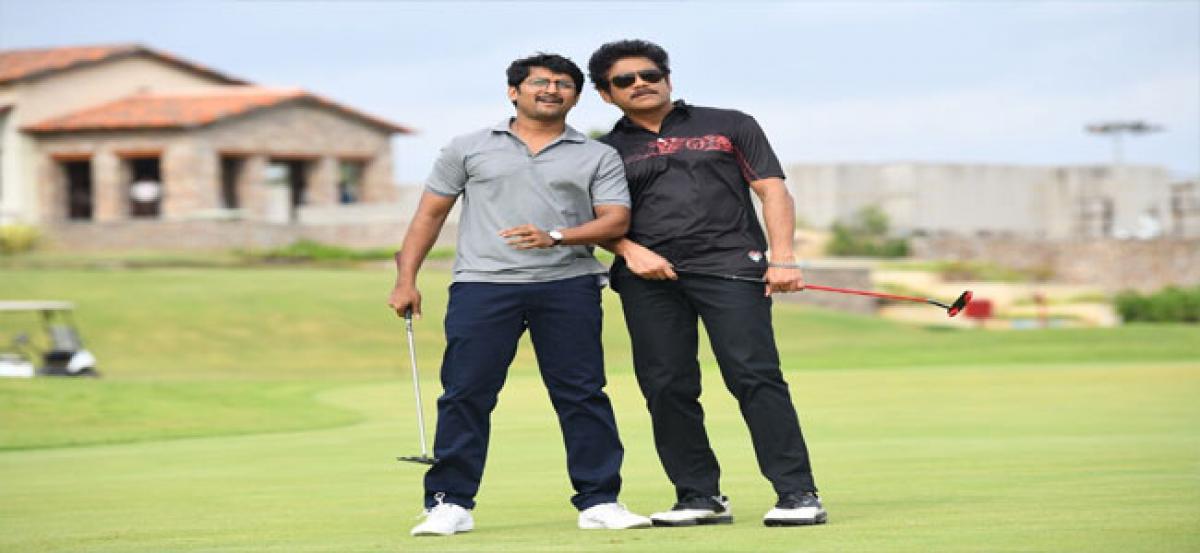 Highlights
A noticeable trend seems to be reviving in Telugu cinema, with the senior heroes collaborating with younger stars in multistarrer movies King Nagarjuna, who has had a great run in the industry playing a variety of characters joins hands with Natural Star Nani in the latest flick Devadas
A noticeable trend seems to be reviving in Telugu cinema, with the senior heroes collaborating with younger stars in multi-starrer movies. 'King' Nagarjuna, who has had a great run in the industry playing a variety of characters joins hands with 'Natural Star' Nani in the latest flick Devadas. This high-on-expectations film is directed by Sriram Adittya, who has had a few out-of-the-box ventures, received quite favourably, released over the last three years.
Blending a low-profile, ordinary character of Nani as a doctor with a gold medal with the slam bang, trigger-happy one of Nagarjuna who plays a cool mafia don, Adittya walks the tight rope between comedy and emotion on one side and romance and violence on the other. Of course, his casting is perfect to that extent as both his heroes, exhibiting a great bonding and comfort with each other play their characters to perfection. The senior one, in fact is so assured of his invincible status as a don in the film, he is hardly shown accompanied by his henchmen and in typical cinematic fashion, keeps the cops off from his trail till the last!
Not stopping with this casting coup, which had raised interest right from the time the film's initial schedule was announced, we have a new villain to grace Telugu cinema from the Hindi film world – the suave Varun Kapoor, who does his best in the limited screen space he gets. Of course, he has to take on two heroes and their super heroism but holds on his own till the final reels when the don drops his gun and yet manages to wipe out the evil elements before the climax. The post-climax twist, which is the feel good the average Telugu viewer wants is also cleverly inserted to leave the audience sated.
The heroines – Rashmika Mandanna, fresh in public memory with her 'Geeta Govindam' success and Aakanksha Singh, another fresh face (pairing with Nagarjuna, the eternal lover boy) leave behind their own marks despite predictable characterisations being their fate. A narrative which brings together the two leading men in a circumstantial churn of situations and how the closeness between them impacts the other has been engrossingly told in the film, a tad long at two hours and forty-five minutes. The comical interface between all the members of the cast and the frothy, light-hearted feel to the entire screenplay makes it a neat, watchable entertainer.