2.O AP & Telangana Pre-Release Biz Report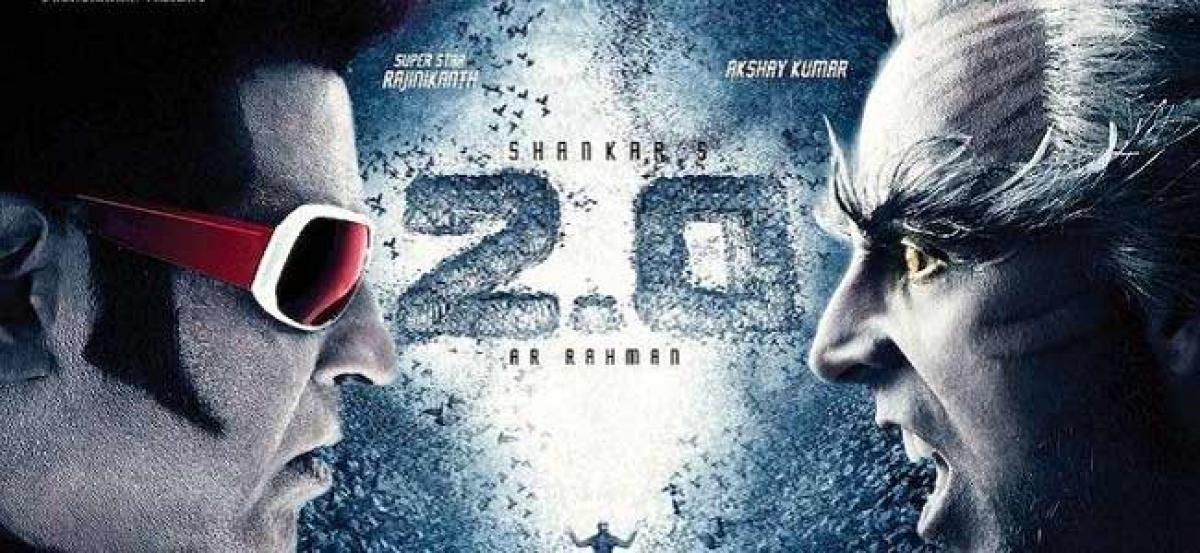 Highlights
Rajinikanth and Shankars combination already delivered hits at the box office in the past Now, the combination is all set to enthrall the audiences at the box office with the movie 2O NV Prasad, Dil Raju UV Creations are releasing the movie in Telugu
Rajinikanth and Shankar's combination already delivered hits at the box office in the past. Now, the combination is all set to enthrall the audiences at the box office with the movie 2.O. N.V Prasad, Dil Raju & UV Creations are releasing the movie in Telugu.
Apparently, the film is said to have sold for a whopping amount of 70+ crores. As of now, the buzz is that the movie was valued around in Andhra area, 14-15 Crores in Ceded, 22-23 Cr in Nizam area and the entire theatrical rights were valued around 72 Cr Including expenses.
As of now, the films that collected a share of more than 70 crores in Telugu are very less and we may not expect the same with this movie considering the previous movies of Rajinikanth. Robo has collected 37 Cr share back 2010 but the target is more than what one ever could imagine now. Definitely, it is the acid test for the distributors and we have to see what's going to happen!
ALSO READ: Rajinikanth's 2.O Pre-Release Business Touching the Sky