The Accidental Prime Minister Transcends All Boundaries Says Anupam Kher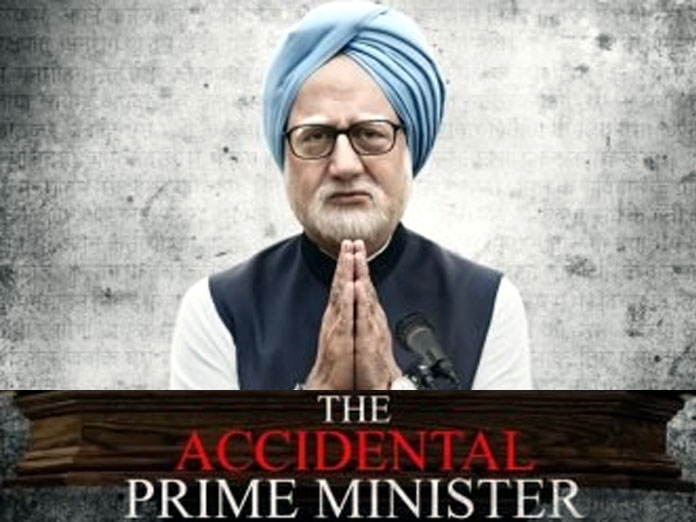 Highlights
As the trailer of The Accidental Prime Minister crosses 50 million hits on social media, actor Anupam Kher says the film has transcended all boundaries
As the trailer of "The Accidental Prime Minister" crosses 50 million hits on social media, actor Anupam Kher says the film has transcended all boundaries.
The controversial and viral biopic on Ex-Prime Minister Dr. Manmohan Singh, The Accidental Prime Minister, is receiving a lot of flanks from political parties, the actor Anupam Kher has a reason to rejoice as the trailer has reached people and they love it.
Actor Anupam Kher, who plays the titular role of ex-prime minister in the film, just expressed his joy over the unprecedented popularity the trailer is getting. He tweeted, "#TheAccidentalPrimeMinister transcends all boundaries! 50 million strong. Know the inside story in just 7 days, on January 11th. @TAPMofficial"
The Accidental Prime Minister is a biographical film directed by Vijay Ratnakar Gutte and written by Mayank Tewari, based on the 2014 memoir of the same name by Sanjaya Baru.
It stars Anupam Kher as Manmohan Singh, the economist and politician who served as the Prime Minister of India from 2004 to 2014 under the United Progressive Alliance.
The film also stars Akshaye Khanna as Sanjaya Baru, Suzanne Bernert as Sonia Gandhi, Aahana Kumra as Priyanka Gandhi, Arjun Mathur as Rahul Gandhi, and others in pivotal roles.
It is produced by the Bohra Bros under Rudra Production (UK), in association with Jayantilal Gada under the banner of Pen India Limited.
The film releases on 11th Jan 2019.