F2 Fun And Frustration is a Universal Film – Tamannah Bhatia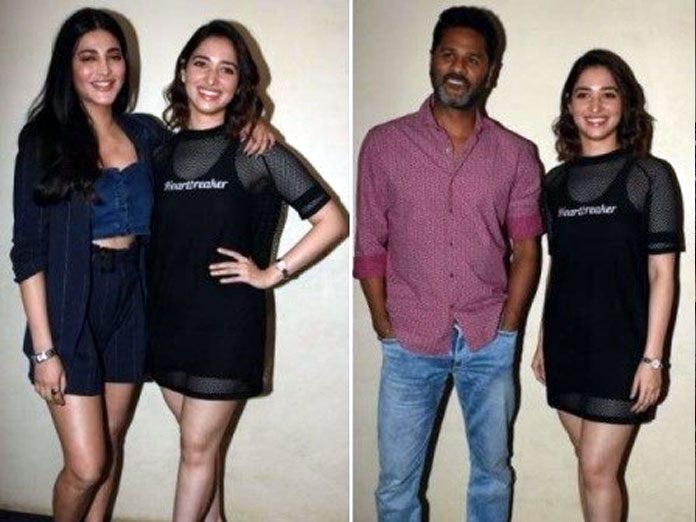 Highlights
Actress Tamannah Bhatia says her recently released family drama has a universal appeal
Actress Tamannah Bhatia says her recently released family drama has a universal appeal.
Tamannah Bhatia hosted the screening of a Telugu film, F2 Fun And Frustration on Tuesday night for celebs in Mumbai. Celebrities such as Prabhu Deva, Shruti Hassan, and others attended the screening.
Talking about the film, Tamannah said, "F2 is a film which I love; it is a comedy and a fun film. But doing comedy film is always tricky because you're scared of it becoming plastic. It is a really fun family film. The film has been received really well"
"The film has touched 100 crores, and I was really excited about it and thought I need to share it with my friends in Mumbai, hence the screening. It is a film which everyone will understand, how is married men's lives? So it is relatable. It is a universal film; it got the potential to be made in every language. Like I said, how the life of man changes once he gets married, so it is a universal factor"
F2 – Fun and Frustration is produced by Dil Raju on Sri Venkateswara Creations banner and directed by Anil Ravipudi. The film stars Venkatesh, Varun Tej, Mehreen Pirzada in the lead roles.
Talking about her role in the film, Tamannah added, "I play a very strong career-oriented woman, but she is also slightly cunning, so that brings the conflict in the film. But I also embody the essential Indian woman, who wants to have a good life, a good married life"