Pastoral painter's tale of penury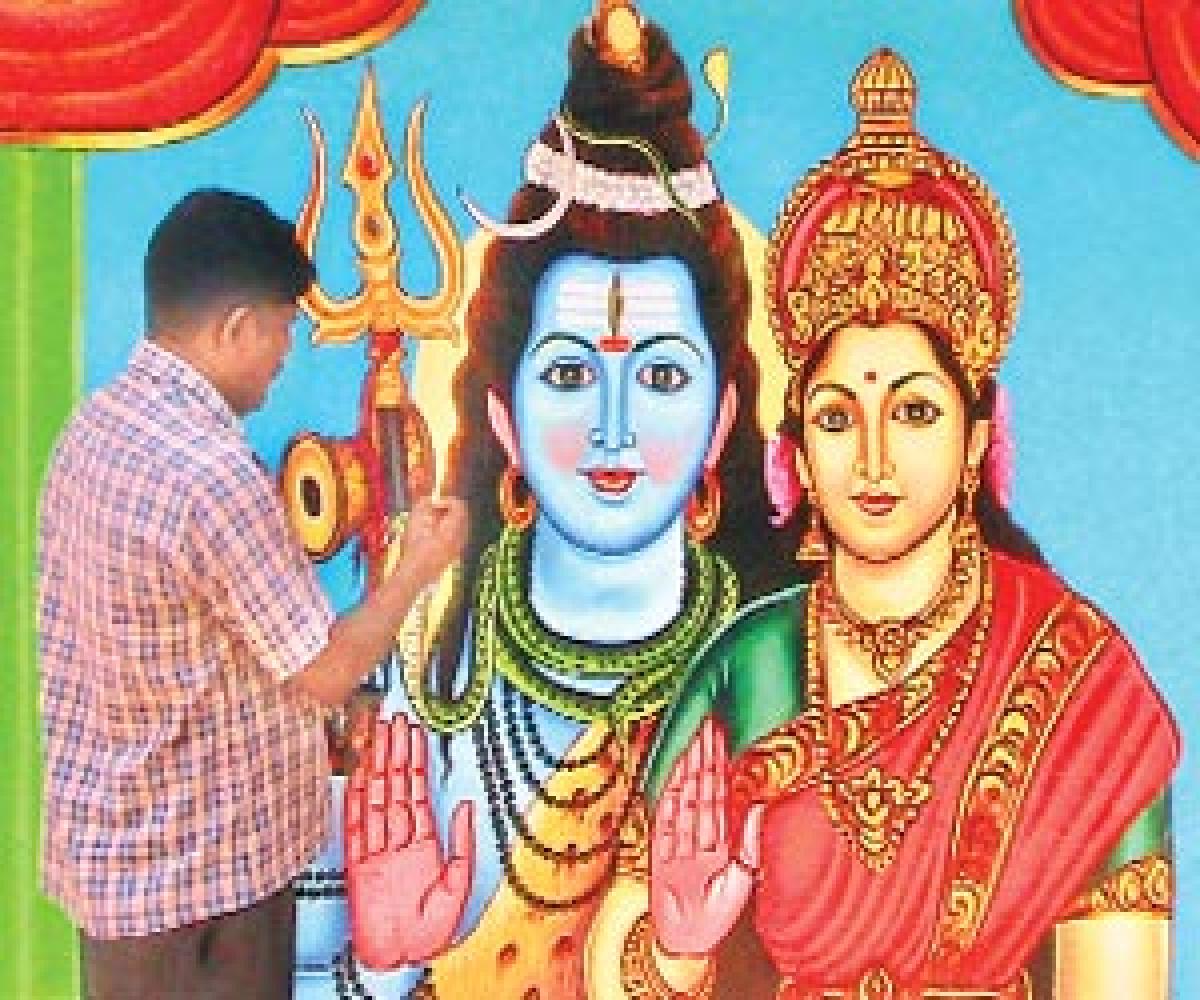 Highlights
While artists belonging to sophisticated urban families get wide recognition for their artworks and make a fortune through their paintings, many a talents with a bucolic background often get pushed to oblivion, apparently due to lack of support from any quarter.  A gifted artist, Sunkanapali Kumar of Doollikatta village in Yeligedu mandal of newly-formed Peddapalli district is one who struggles ha
Sultanabad: While artists belonging to sophisticated urban families get wide recognition for their artworks and make a fortune through their paintings, many a talents with a bucolic background often get pushed to oblivion, apparently due to lack of support from any quarter. A gifted artist, Sunkanapali Kumar of Doollikatta village in Yeligedu mandal of newly-formed Peddapalli district is one who struggles hard to make his both ends meet.
Though he is a talented artist, he is languishing in poverty. He breathes life into his images. Like many other pastoral artists, his talent also went unnoticed. However, drawing images and painting has become his mainstay. As he finds it hard to make a penny or two, Kumar is now hoping to get some kind of support from the State government by including him in one government scheme or the other.
The artist is skilled in drawing all kinds of images, including those of gods, and making all kinds of idols, including great political leaders. An accomplished artist he is, Kumar is eking out a living by executing various artworks. Speaking about himself, the artist says, "I hail from a small, but poor family. Right from childhood, I fancied drawing. The art has become a source of my livelihood.
The State government should extend support to me in recognition of my art." While speaking to The Hans India, Kumar appealed to the State government for recognition and to bail him out of poverty. Several paintings on various local temple walls stand testimony of Kumar's artistic genius.
By Akula Karunakar