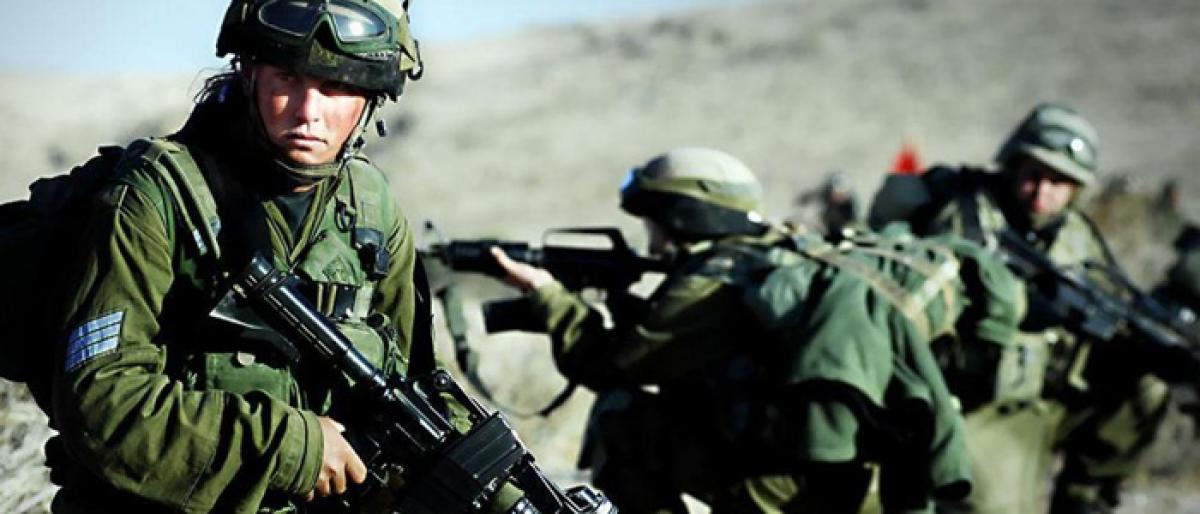 Highlights
Arch-rivals Iran and Israel inched closer to an all-out deadly war after Israel claimed its positions in Golan Heights have been fired at with a string of Iranian rockets and promising to hit back seven times for each attack. Israel Defence Forces pinned the blame for the rocket fire on Quds Force, an elite division of Iran\'s Revolutionary Guard, which has forces in Syria and is often seen as the
Arch-rivals Iran and Israel inched closer to an all-out deadly war after Israel claimed its positions in Golan Heights have been fired at with a string of Iranian rockets and promising to hit back seven times for each attack. Israel Defence Forces pinned the blame for the rocket fire on Quds Force, an elite division of Iran's Revolutionary Guard, which has forces in Syria and is often seen as the face of Iran's regional ambitions.
The flare-up was expected as even as Donald Trump was announcing his decision to pull out from the nuclear deal with Iran, the latter struck Israel. Putin's call for restraint fell on deaf ears as Israel suspects Iran was deftly playing its cards in Syria to increase its regional influence with the US ignoring Syria except when chemical strikes occur. Israel does not want Syria to turn into Iran's forward base. Iran is neither in awe of the US nor afraid of it and is raring to aggravate the situation further. Sectarian politics come to the fore here with Iran bent upon funding the Shiite militias in Syria.
At a time of great economic hardship in Iran, Tehran has provided billions of dollars to arm, train and pay tens of thousands of Arab, Afghan and Pakistani Shia militants to help Assad regime in Syria crush Sunni Islamist rebels. Tehran, which was a victim of inhuman chemical attacks during Saddam Hussain's regime three decades ago, has provided Assad the very same means to deliver against his enemies.
Of course, it denies the same. However, there is also another reason, strong enough, for Iran to act in such and such fashion: its seemingly inextinguishable hatred for the State of Israel. For Iranians' the chain of resistance against Israel by Iran, Syria, Hezbollah, the new Iraqi government and Hamas passes through the Syrian highway and Syria is the golden ring of the chain of resistance against Israel.
The equation between Iran and Israel was very good, one must say, initially as the former was the second Muslim majority country after Turkey to recognise Israel as a sovereign state in 1950. Till 1979 the two have had strong military ties too and in fact, while Iraq clamped down on its Jewish population and the population was forced to flee to Israel, Iran was the way station.
It all changed with Ayatollah Khomeini getting installed and the ties between the two got deteriorated. If the US was the Big Devil, Israel was the Little Devil. Since then, Iran replaced Iraq as the most significant strategic threat to Israel. Hamas in Gaza, Hezbollah in Lebanon and Iranian-backed terror cells in Buenos Aires carried out the Islamic regime's battle against Israel and Jews worldwide.
Iran's potential nuclear ambitions have only hardened Israel's stand further. It is not yet clear whether it is Trump's announcement that has led to the present escalation. But it will certainly aid and abet it. Though Iran is a key ally of Kremlin, Putin has a vested interest in keeping Iran in a corner and he may not allow a war right now despite Trump.