US sanctions on LeT trio a cue for Imran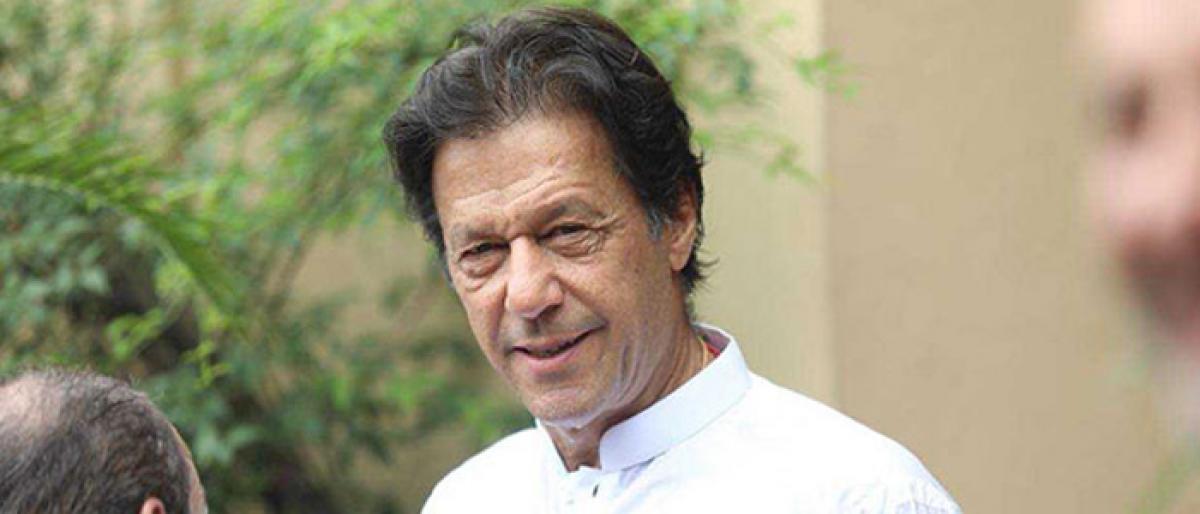 Highlights
India has welcomed the US governments decision to label three LaskhareToiba terrorists as Specially Designated Global Terrorists LeT is the organisation that had mounted the Mumbai attacks Now it rests with Imran Khan to do what he should do as new Prime Minister
India has welcomed the US government's decision to label three Laskhar-e-Toiba terrorists as 'Specially Designated Global Terrorists." LeT is the organisation that had mounted the Mumbai attacks. Now it rests with Imran Khan to do what he should do as new Prime Minister.
The three banned are Abdul Rehman al-Dakhil, a senior commander of LeT who carried out attacks in India and Hameed-ul-Hassan and Abdul Jabbar, who work with Falah-e-Insaniyat Foundation (FIF), a front for the LeT. These LeT financial facilitators are responsible for collecting, transporting and distributing funds to support this terrorist group and provide salaries to extremists. The move to designate them as such would not only expose and shut down LeT financial network, but will also help curtail its ability to raise funds to carry out violent terrorist attacks.
As a consequence of designations, all properties and interests owned by the men and subject to US jurisdiction will be blocked and Americans will be prohibited from any transactions with them, or sending them funds. The latest move comes in the wake of Pakistan Army's and ISI's efforts to mainstream the terrorists and their terror modules in the recent national elections.
Candidates backed by the Jamaat-ud Dawah (JuD) contested the polls through the Allahu Akbar Tehreek, while the Sunni extremist group Ahl-e-Sunnat Wal Jamaat also fielded candidates but neither party won a single seat. Rather, it is not known whether they have won as the Election authorities of Pakistan played tantrums and followed instructions from the Army in declaring the results.
The US suspended nearly two billion dollars in security aid for Pakistan at the start of 2018 and the Financial Acton Task Force added the country to its grey list in June for failing to counter terror financing. LeT and its fronts such as JuD and FIF have been on the list of designated terror groups of the US and the UN.
Last April, the US added Milli Muslim League (MML), a political party floated by LeT found Hafiz Sayeed to mainstream the group and Tehreek-e-Azadi Kashmir (TAJK) as fronts of LeT. It is not just LeT that Pakistan harbours. JeM is also a benefactor of the Pakistani deep state. The JeM has been secretly building a 15-acre complex on the outskirts of the city of Bahawalpur in Punjab province to train thousands of young children to sacrifice them to the cause of Jihad.
It is no coincidence that the expansion plans coincide with the rise in prospects of cricketer-turned politician and now Prime Minister-designate Imran Khan, who emerged victorious in the July 25 general elections riding the wave of hardliners support and anti-India groups. JeM too had thrown its weight behind Imran Khan's party.
The US announcement vindicates India's consistent stand that internationally designated terrorist groups and individuals, including LeT and its front, Fatah-e-Insaniyat Foundation, continue to operate from and rise financial resources with impunity in Pakistan and use terrorists under its control for carrying out cross-border strikes against India and elsewhere in South Asia.