Undefined Aravallis falling prey to mining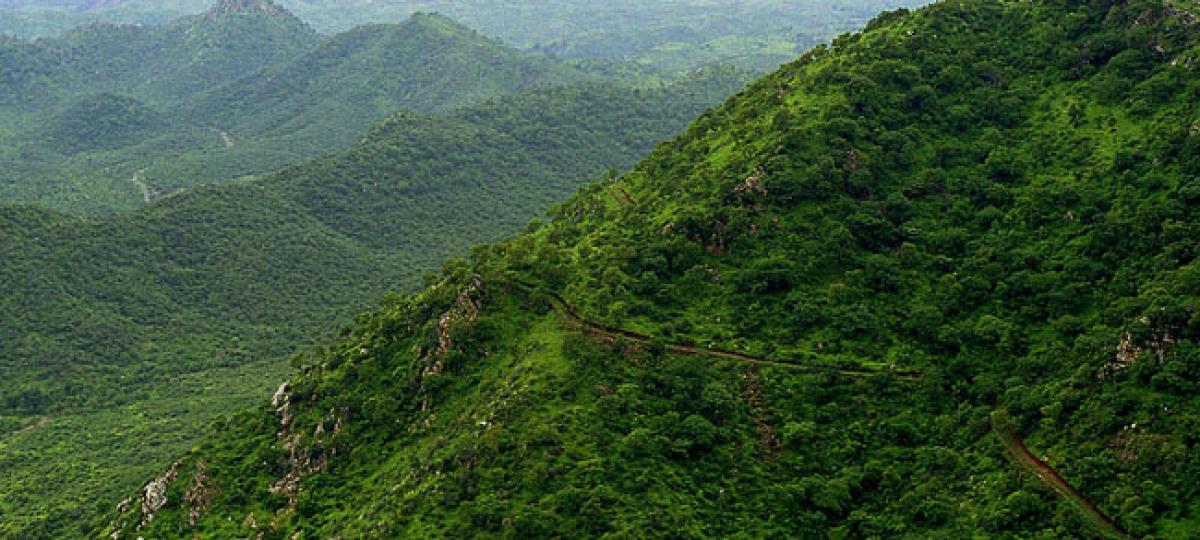 Highlights
Believe it or not, the Aravallis one of the oldest ranges in the world remain undefined till date, is heading to its steady depletion The Supreme Court recently expressed shock and surprise over how 31 Aravalli hills have vanished in Rajasthan, stunning many
Believe it or not, the Aravallis - one of the oldest ranges in the world - remain undefined till date, is heading to its steady depletion. The Supreme Court recently expressed shock and surprise over how 31 Aravalli hills have vanished in Rajasthan, stunning many.
Greens, bureaucrats and forest officers who spoke to IANS say the reason for the destruction of the Aravallis is mainly one - the territory remains undefined. Greed follows.
According to an official from the Rajasthan Mining Department, Aravalli has not been defined properly. A complete hill range has been split into two parts, Aravalli and non-Aravalli, posing challenges to policymakers.
In 2002, a committee formed by the Director of Mines defined that any hill above 100 metre height shall be Aravalli while anything less than that shall not be Aravalli.
"This differentiation is surprising," said the official. "How can a hill chain spread over thousands of kilometres be isolated from one another depending on its height?"
Another official from the same department says this demarcation has given room to illegal miners who began rampant mining in the hills with less than 100 metre height and hence certain hills started vanishing.
J K Upadhyay, Director of the Department of Mines and Geology, says that the 31 hills which have vanished from Rajasthan depleted between 1955 and 2018. He wants a policy where a balancing formula between nature restoration and development can be made.
In the Supreme Court, justices Madan B Lokur and Deepak Gupta commented: "What is happening in Rajasthan? Humans seem to be flying away with hills just like Hanuman."
A senior architect associated with many prestigious government projects says that Aravali hills have been exploited for money. At the same time, officials without any knowledge of heritage conservation have done whatever their political bosses ordered them to do vis-a-vis the hill range.
If a proper definition is not given, and soon, rampant illegal mining cannot be checked, an official said. And even though mining has been banned in Aravalli, sand is still being supplied from there.
By Archana Sharma