EAMCET Second phase of counselling: 17,437 seats go vacant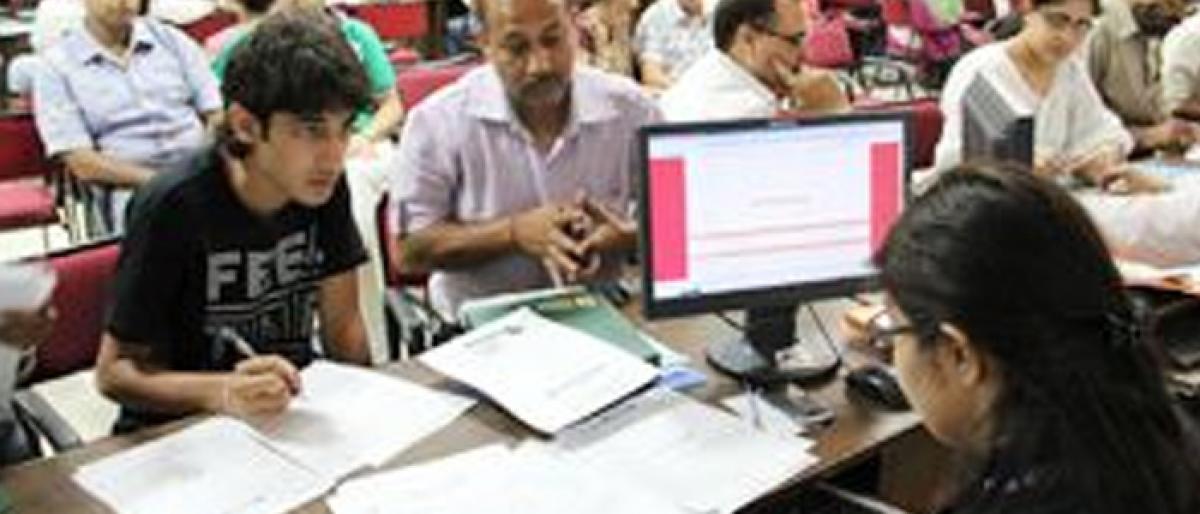 Highlights
After the second phase of counselling, 14,491 engineering and 2,946 pharmacy seats went vacant Commissioner of Technical Education, Navin Mittal announced the seat allotment figures after the conclusion of the second phase on Thursday
After the second phase of counselling, 14,491 engineering and 2,946 pharmacy seats went vacant. Commissioner of Technical Education, Navin Mittal announced the seat allotment figures after the conclusion of the second phase on Thursday - 51,157 engineering seats were allotted for the academic year 2018-19 of the 65,648 seats. Only 141 pharmacy seats were allotted of the 3,087 seats.
The second phase had a total of 13,206 fresh allotments resulting in the 74.18 percent allotment at the end of the phase.
3,026 engineering seats have been allotted in 14 government colleges, 48,131 seats allotted in 175 private colleges while 23 seats in three government pharmacy colleges and 118 seats in 110 private pharmacy colleges.
A total of 1,02,615 candidates were qualified for the second phase and 4,594 fresh candidates attended the certificate verification process while 38,363 opted for web options and 1856 candidates were not allotted any seat despite giving options.
The candidates are to report to their respective colleges till July 16 while the eligible candidates can participate in the next round of counselling in case of change of college or branch.