NTPC Electron Quiz-2018 at JNTU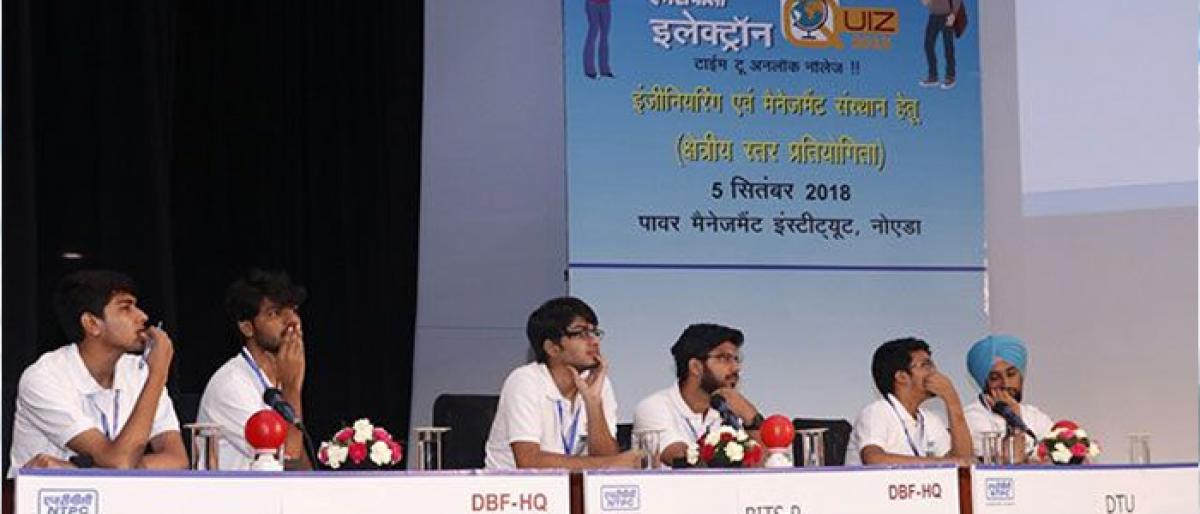 Highlights
With an aim to inculcate a culture of learning amongst young and energetic minds, NTPC Limited is organizing the Southern Region Round of NTPC Electron Quiz at JNTU campus on September 12
With an aim to inculcate a culture of learning amongst young and energetic minds, NTPC Limited is organizing the Southern Region Round of NTPC Electron Quiz at JNTU campus on September 12.
It is open to students from Engineering colleges and Business Management Schools situated in southern India. Each college/institute can sponsor as many teams as they wish with each team consisting of two students for the Regional level event. Winners of the Southern Region finals will get prizes worth Rs 30,000/- per team, Rs 20,000/- per team for 1st Runner up team and Rs 10000/- per team for 2nd Runner up team .
The 4th, 5th and 6th will receive consolation prizes worth Rs 4000/- each per team. Top three winners from the Regional Round will be selected for the national level competition to be held on September 18 at New Delhi.
The Southern Region Round of NTPC Electron Quiz will be hosted by K .M. Prashant, AGM (Corp. Comm.) and Mr Sujit Varkey, AGM (HR), who are well known in quizzing circles in the country. For further information colleges/ students can contact NTPC officials on: 040-27683234 Mobile : 9440918123.