Automation in workplace making work environments more human: Report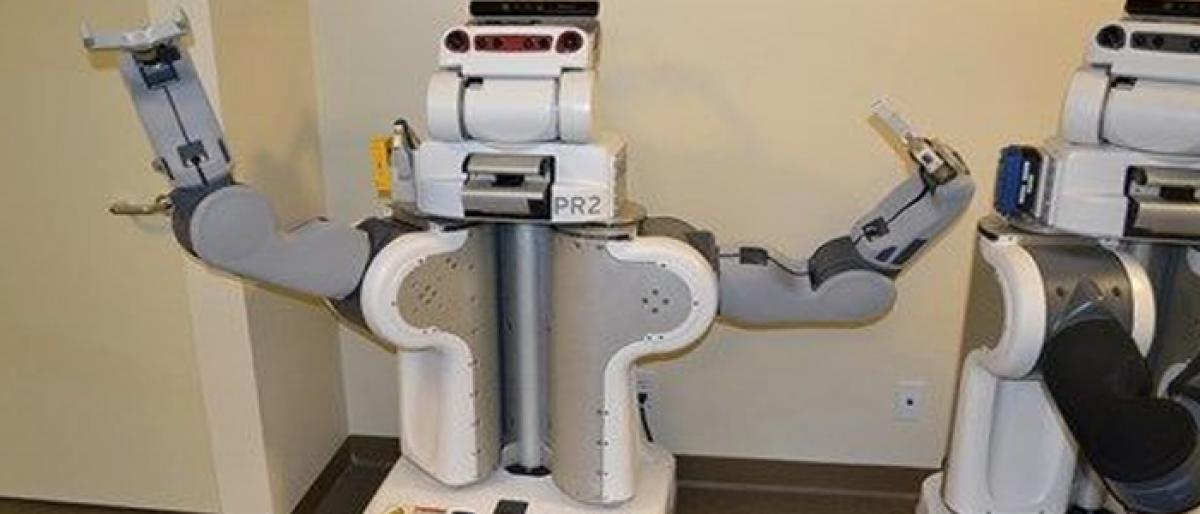 Highlights
Companies that adopt robotics and artificial intelligence are expected to see much higher returns provided they use automation to enhance employee skills and complement their working styles, says a report
​New Delhi: Companies that adopt robotics and artificial intelligence are expected to see much higher returns provided they use automation to enhance employee skills and complement their working styles, says a report.
According to a University of London global research, automation leads to collaborative workplace where humans and machines work together; and as many as 86 per cent of Indian respondents said that an augmented workplace leads to enhanced employee productivity.
The research that surveyed senior business leaders from major enterprises in India, the UK, the US and Japan noted that 71 per cent of Indian respondents said their employees used robotics and AI-based augmentation to its full potential, the highest proportion for any of the four markets surveyed.
Moreover, 66 per cent of Indian respondents said that they are empowered to take risks, while 77 per cent said that their organisation prioritised employee development.
"With such a positive rate of acceptance by organisations, India leads the way in reaping the benefits of augmentation, with 86 per cent of respondents saying that automation has increased employee productivity," the report said.
The research was conducted by Goldsmiths, University of London, and was commissioned by Automation Anywhere, a leading enterprise software provider.
According to Mihir Shukla, CEO at Automation Anywhere, augmented organisations outperform non-augmented enterprises and have more 'human' workplaces, as employees can focus on so many creative and strategic issues and opportunities in an automated workplace.
The research further noted that in global augmented workplace, workers are 38 per cent more engaged than those in non-augmented workplace. Moreover, 70 per cent of respondents said augmentation had improved the wellbeing of their team and 80 per cent of those using AI and 78 per cent using robotics said it frees employees from repetitive work.
"Digital technology's nascent autonomy promises an evolutionary leap in our capacity to grow as human beings," said Chris Brauer, Director of Innovation in the Institute of Management Studies (IMS) at Goldsmiths, University of London.