Alibaba Cloud, Zhejiang Lab organise hackathon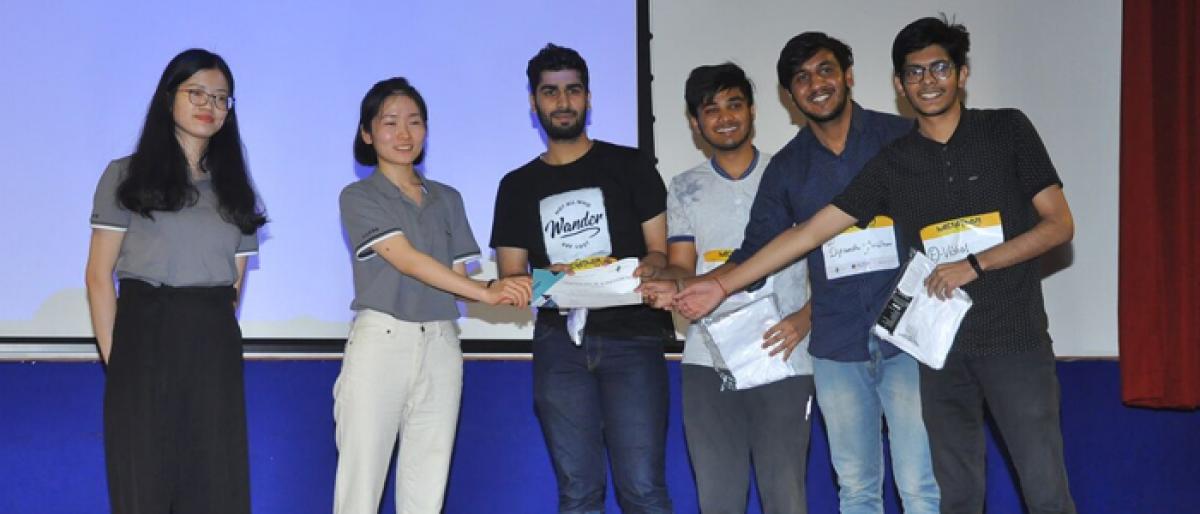 Highlights
Alibaba Cloud, the cloud computing arm of Alibaba Group, together with Zhejiang Lab, an emerging scientific research platform coestablished by Provincial Government of Zhejiang Province, Alibaba Group and Zhejiang University, and BML Munjal University BMU, the Hero Groups notforprofit university, concluded its first Natural Language Processing NLP hackathon in India recently More than 100
​New Delhi/Bangalore: Alibaba Cloud, the cloud computing arm of Alibaba Group, together with Zhejiang Lab, an emerging scientific research platform co-established by Provincial Government of Zhejiang Province, Alibaba Group and Zhejiang University, and BML Munjal University (BMU), the Hero Group's not-for-profit university, concluded its first Natural Language Processing (NLP) hackathon in India recently. More than 100 students from BMU participated in the day-long event. The winning team of the hackathon 'thecodingcartoon' won a cash prize of INR 50,000. The second and third prize winners received INR 30,000 and 20,000 respectively.
During the hackathon, students solved NLP problems and interacted with experts from Zhejiang Lab and Alibaba Cloud to exchangeideas on artificial intelligence and network information. The organisers hoped that through the hackathon, students would be able to adapt their career aspirations with what jobs mightbe able to offer tothem in future.
Prof M B Srinivas, Dean, School of Engineering and Technology, BML Munjal University said, "We are very thrilled to host Alibaba Cloud's first hackathon in India. These hackathons are great ways to showcase the practical skills needed in the workplace, and students can learn more problem-solving skills through competitions. Our studentshave created world-class solutions for NLP problems; and Tianchi hackathon is a great platform to present their ideas and talents."
Dr Alex Li, General Manager, Alibaba Cloud India said, "India is a talent powerhouse whichpresents opportunities to provide solutions to some real world issues today using emerging technologies like big data and AI. The main aim of the Alibaba Cloud Tianchi platform is to collaborate and work together with great minds across the globe. The NLP hackathon is one example to engage with students and explore new models of crowd innovation."
Su Min, HR Manager, Zhejiang Lab said, "India is a country known for its talent in computer science. This hackathon gave Zhejiang Lab the opportunity to collaborate with Alibaba Cloud and BMU to help students showcase innovation and creativity using their technical skills. We look forward to many more collaborations with Alibaba Cloud in the future." Tianchi, powered by Alibaba Cloud, is a leading global competition platform connecting the best software developers and data scientists to solve the toughest business problems across industries. Since its inception, Tianchi has attracted over 200,000 developers from 91 countries and regions in disciplines ranging from data mining, artificial intelligence, to machine learning and operational research.
BMU attracts students from across India and has an experience-based learning model which aims at transforming students to become future leaders. Under this model, industry leaders from key companies form part of the faculty, using reallife casestudies to teach students the nuances of business management. BMU students also get to work on practical workproblems, which expands their knowledge and experience to make them industry-ready.