Two-day technical symposium concludes at VNRVJIET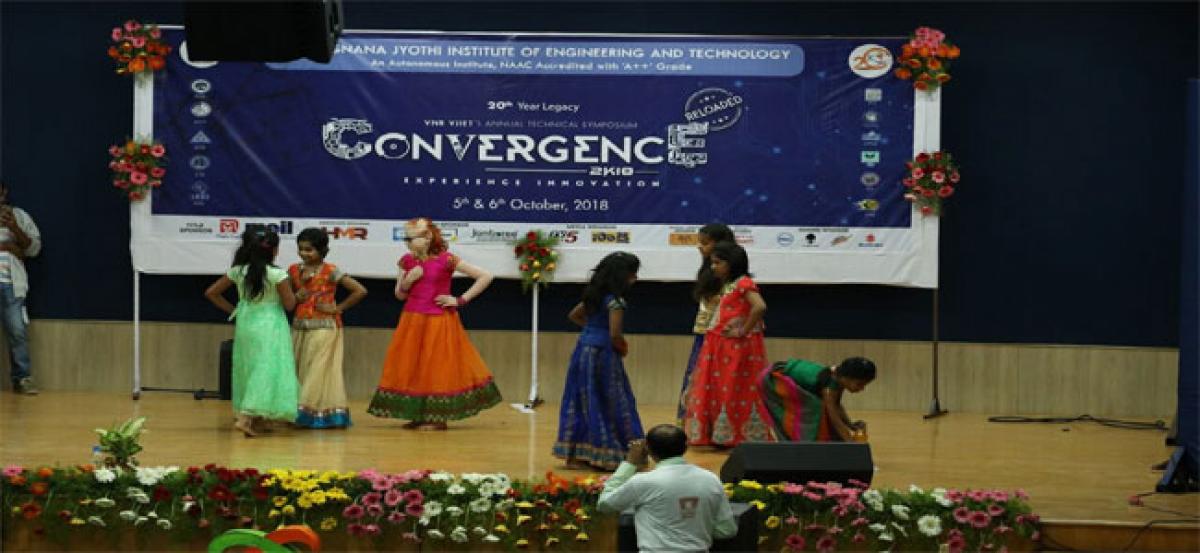 Highlights
The 2day Technical Symposium Convergence 2k18 Reloaded concluded at Vallurupalli Nageswara Rao Vignana Jyothi Institute of Engineering and Technology VNRVJIET
Hyderabad: The 2-day Technical Symposium "Convergence 2k18 Reloaded" concluded at Vallurupalli Nageswara Rao Vignana Jyothi Institute of Engineering and Technology (VNRVJIET).
Chief Guest of the event, Dr Viswanadham, elucidated the audience the various schemes and programmes initiated and supported by the IKP Knowledge Park. Insisting that engineering and sciences are not about employment only today, he encouraged the students to realise their dreams and fail in ways you can learn from. Dr Viswanadham clarified that not everyone can become an entrepreneur but working with passion and participating in hackathons and competitions will help students get better at applying their skills practically.
Sridhar Iriventi, Founder Director of Go Bharathi Agro Industries, spoke at the occasion too and shared that our food is our medicine. He explained how his own life as an IT engineer was an example of an imbalanced lifestyle that affected his health. He went on to educate the audience that traditional food grains such as millets provide the necessary nutrition while also keeping us healthy.