APS celebrates International Day of the Girl Child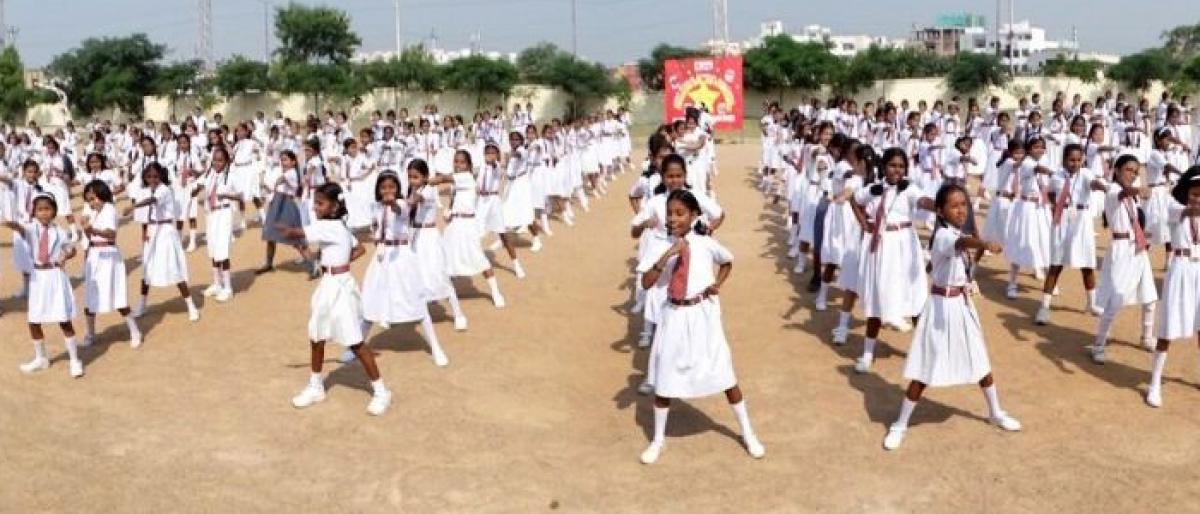 Highlights
The students of Army Public School APS Golconda celebrated International Day of the Girl Child To mark the importance of the event, a selfdefence Taekwondo session was organised in the school ground on Thursday Raju from Telangana Taekwondo Association demonstrated an array of stunts and techniques which made the girls to be ready to defend and protect themselves in every situation
​Hyderabad: The students of Army Public School (APS) Golconda celebrated International Day of the Girl Child. To mark the importance of the event, a self-defence Taekwondo session was organised in the school ground on Thursday. Raju from 'Telangana Taekwondo Association' demonstrated an array of stunts and techniques which made the girls to be ready to defend and protect themselves in every situation.
Feeling empowered after the exhaustive Taekwondo session, the girls of secondary classes enthusiastically made their way out of the school campus for a Mass Rally, holding placards and raising slogans to support the cause of women empowerment and spreading a message amongst the public that "Women are already strong; it's about changing the way the world perceives that strength".
The motivational speech by the Principal, Vidya Muralidharan instilled a sense of pride in the girls and encouraged them to exhibit their inner strength, courage and dignity in their day to day activities. She also stressed upon each girl should value herself, fight for what she believes in and never gives up on her dreams regardless of how many obstacles stand in her way.