GITAM signs MoU with Unique Biotech Limited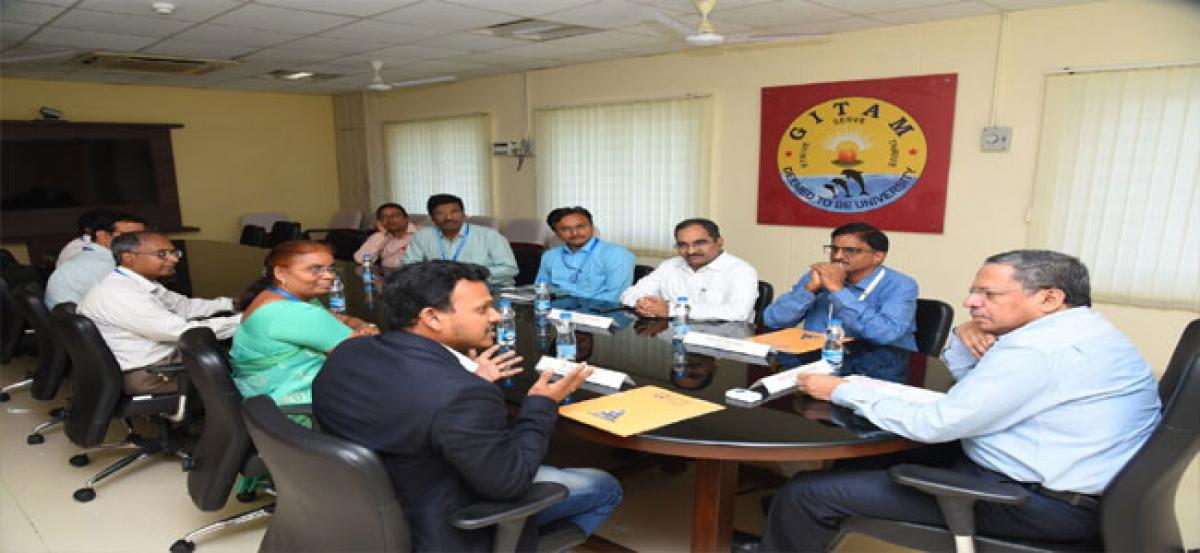 Highlights
GITAM University signed a MoU with Hyderabad based health care company Unique Biotech Limited UBL here on Saturday to take up joint research projects in the areas of Probiotics, Enzymes and Nutraceuticals
Visakhapatnam: GITAM University signed a MoU with Hyderabad based health care company Unique Biotech Limited (UBL) here on Saturday to take up joint research projects in the areas of Probiotics, Enzymes and Nutraceuticals. GITAM Registrar Prof M Potharaju UBL Centre for Research and Development Assistant Manager Jayesh J Ahire exchanged the MoU documents in the presence of GITAM Vice-Chancellor Prof M S Prasada Rao, Institute of Technology Principal Prof K Lakshmi Prasad and Biotechnology Department Head Prof S k Kasim Beebi.
While addressing the faculty Jayesh informed that UBL is committed to the discovery, development and commercialisation of innovative formulations and drugs for improved health care at affordable cost. He also informed that the UBL has dedicated blocks for production of Bacillus sp, Lactobacillus sp, Bifidobacterium sp, Saccharomyces boulardii and Serratiopeptidase and working in the area of development of disease specific probiotic solutions. Unique Biotech's quality is ratified by its exports to USA, Europe, Japan, South Africa, Australia, he added.
Jayesh also mentioned that GITAM Biotechnology PG students are working in the UBL R and D centre with dedication which attracted the company to join hands with GITAM. He expressed that the company will support GITAM research scholars with monthly fellowships and also support to organised conferences, workshops and seminars.
On the occasion, GITAM vice-chancellor Prof M S Prasada Rao said that the University biotechnology department is one of the best in the country and doing extraordinary research in the field of biotechnology. Andhra Pradesh State Government identified GITAM as Biotech Centre of Excellence. Biomedical research, and its forward march, is becoming increasingly dependent on industry-academia proximity, he added and advised that institute-industry interactions would promote upcoming areas like biotechnology and the companies like UBL should come forward to support the students as well as research scholars to further growth.