Strategies that can help cracking IAS Exams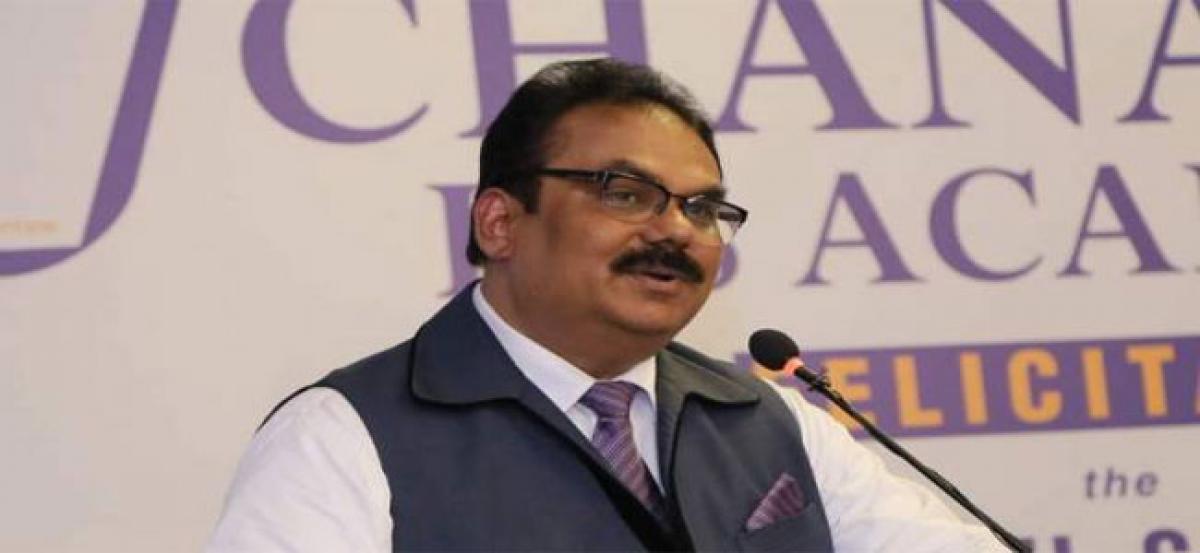 Highlights
Only 3 students clear the prelims and appear for the civil services mains, and if you are one among them, then your mind must be bristling with innumerable questions pertaining to formulation of best possible strategy to crack UPSC mains examination
Only 3 % students clear the prelims and appear for the civil services mains, and if you are one among them, then your mind must be bristling with innumerable questions pertaining to formulation of best possible strategy to crack UPSC mains examination. To have a detailed insight about the examination pattern and syllabus AK Mishra, director, Chanakya IAS Academy instill a ray of motivation in students by helping them eliminate several myths and doubts associated with the examination.
Aiming to help realize the dreams of students get into Indian Administrative Services, Chanakya IAS Academy was founded in 1993 by the vision and toil of A K Mishra. Driven by the philosophy that every individual is born to succeed, Chanakya IAS Academy's direction as an organisation is led by its founder Managing Director A K Mishra fondly known as Success Guru. Having a list of do's and don'ts is essential to bone up on the important topics and stave off dissipating your time and energy on covering unnecessary ones.
Here are a few quick do's and don'ts, given
1. Most of the aspirants tend to get stuck with GS Paper 1 - Investing too much time on subjects like Art & Culture, World History and sociology is unwise as questions worth not more than 30 or 40 marks is asked from any of these areas in the entire paper.
2. Mugging up on ethics book is a mere waste of time - instead you can go through the last 3 year papers on ethics and make out that the answers are all about common sense.
3. Avoid reading bulky books - if you have already done it and can avoid or skim through few grey areas like science & technology, Art and culture. Focus on maximizing your marks rather than focusing on irrelevant notions.
4. Do not botch up time with unnecessary information - The mains consist of write-ups in less than 200 words within 7 minutes, but usually candidates tend to botch up time browsing for extra information. Even a PhD candidate has to write common sense based answers, so bank upon it rather than to clutter your mind with unnecessary information.
5. Do not waste time by completely covering 5 year reports - One of the most common beliefs is that going through the bulky reports like the five year plan (for economy) and ARC for ethics is mandatory. This may just be a time depletion task. The paucity of time will not allow you to research extensively on the complete report, so better to go through summaries which are more than enough.
6. Be updated with current affairs - GS paper 2 and 3 has focus on current affairs, so reading the editorial pages of newspaper and making short notes can be of great help.
7. Cite personal examples - Extra marks can be achieved in the Ethics exams by citing personal examples. Try writing on your own, and can refer to toppers for improvising the writing skills.
8. Add facts and figures - Go through the Economic survey 2015-16 which clears the concepts of GDP, unemployment and agricultural stats. Adding such facts and figures enhances your marks in GS 3
UPSC CSE exam structure grants you substantial amount of control only in Mains so it's prudent to use it to best effect, as you never know what's going to come your way in Interview( If you qualify)
The Academy aims to provide comprehensive yet a focused guidance to Civil Services aspirants and hence the course module for Civil Services Preliminary examination has been carefully designed keeping in mind all the recent trends of UPSC. The Academy houses seasoned faculty members who coach students to success in Civil Services Examination. We endeavor to realize the dream of Success Guru to reach, to teach and train both the Hindi and English medium students to partake in the process of nation building by joining Civil Services. The very first step of naming the institution after ancient India's great thinker, a political strategist, a nationalist and an architect of civil services is our ever inspiring lodestar.
BY AK Mishra