Telugu online dictionary launched by Oxford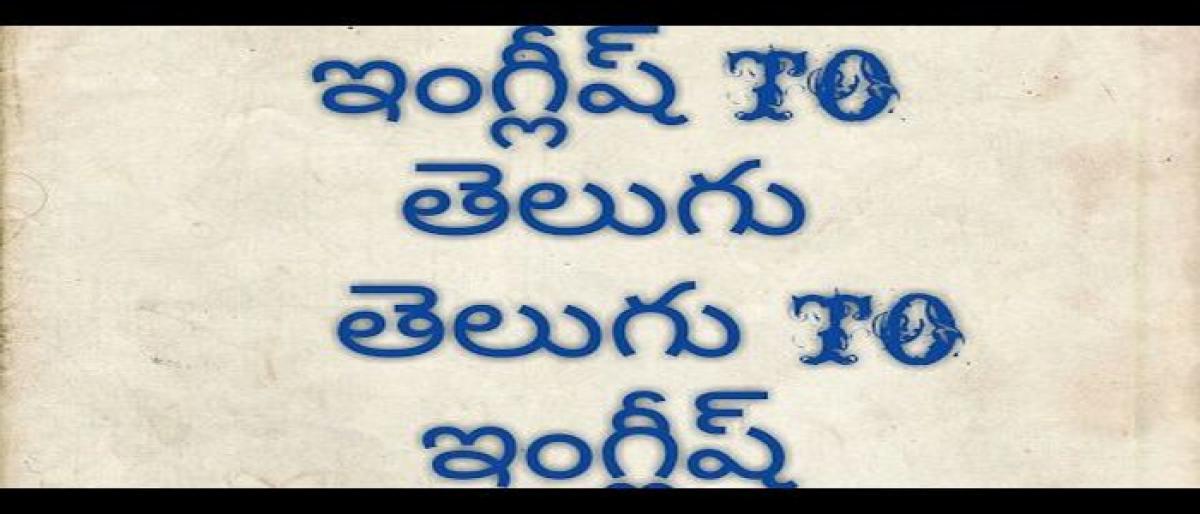 Highlights
Telugu has joined a growing number of languages from around the globe as part of Oxford Dictionaries global languages initiative
​Hyderabad: Telugu has joined a growing number of languages from around the globe as part of Oxford Dictionaries' global languages initiative.
'We are excited to have Telugu as the latest addition to Oxford Global Languages, an initiative that seeks to raise the profile of languages around the globe and make dictionaries and other resources available online to all. Telugu is the fourth most populous language in India, spoken widely in the states of Andhra Pradesh and Telangana as well as elsewhere', explained Judy Pearsall, Director for Oxford Dictionaries.
'We are especially proud of this new Telugu-English dictionary, which is one of the first to focus on modern spoken and written Telugu as well as the traditional classical language, ensuring that the vitality of the language in everyday use is celebrated and made accessible to all.'
Kritika Agrawal, University of Oxford graduate and lawyer, and one of our Language Champions, added: 'OGL is a brilliant initiative by OUP that has brought into focus five major Indian regional languages (including Hindi, Urdu, Gujarati, Tamil and now, Telugu) at a global platform. The concept of living dictionaries is the need of the hour for the preservation of our languages and literature.
OGL addresses that need, engages the valuable human resource and is instrumental in the growth these languages achieved through active user participation!'
A key feature of Oxford Global Languages is the language community itself, and as such the team works closely with local language communities to create living dictionaries. The goal is for users to feel a part of supporting and developing resources for their language.
In the words of Vinny Bogadala, Telugu native speaker and member of the Telugu diaspora community in Oxford, 'This is a tribute to all the scholars, poets, and legendary leaders who contributed to the Telugu community and Telugu speaking humans on this planet. Massive thanks for your contribution to our community and our people.'
The Oxford Global Languages initiative has also built a new type of language database which enables multiple links between languages and other content. Oxford Dictionaries has developed an innovative new Lexical Engine and Platform (LEAP) where our datasets can be integrated, standardised, and shared. This means that multiple languages can be stored and queried in a single platform.
Launched in September 2015 Oxford Global Languages (OGL) is a major initiative from Oxford Dictionaries which aims to build lexicographical and other language resources for around 100 of the world's languages and to make them available online. For the first time, large quantities of quality lexical information for a huge range of languages will be systematically created, collected, and made available, in a single linked repository, to speakers, learners, and developers. The programme's objective is to transform the experience of millions of people worldwide by making content in their language available in digital form: on websites, in apps, and in many different tools and services.