VNRVJIET holds 4th national cultural festival for deaf women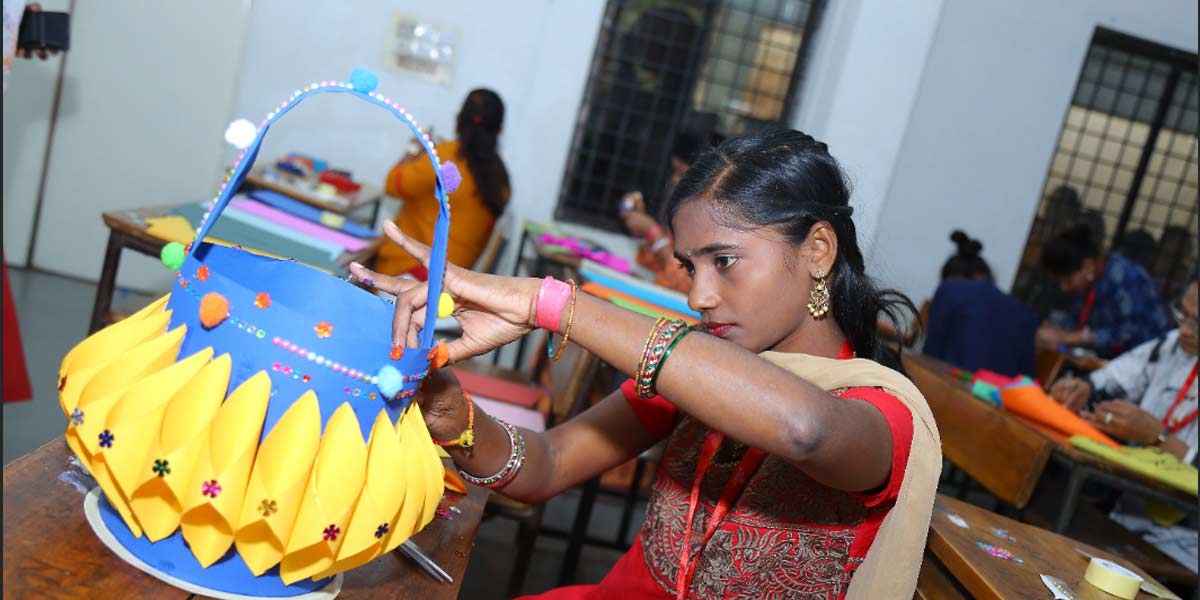 Highlights
The All India Foundation of Deaf Women in association with Hyderabad Foundation of Deaf Women has organised the 4th National Cultural Festival for Deaf Women at VNR Vignana Jyothi Institute of Engineering and Technology VNRVJIET More than 260 participants across 15 States have participated in different events and competitions The participants showcased their talent in dance, drama, rangoli, be
​Hyderabad: The All India Foundation of Deaf Women in association with Hyderabad Foundation of Deaf Women has organised the 4th National Cultural Festival for Deaf Women at VNR Vignana Jyothi Institute of Engineering and Technology (VNRVJIET). More than 260 participants across 15 States have participated in different events and competitions. The participants showcased their talent in dance, drama, rangoli, best out of waste, hair styling, paper craft making, mehandi and drawing.
The Central Vigilance Commissioner of India, K V Chowdary attended the programme as chief guest and said that this kind of cultural fests give scope for the participants to show their strengths. He also said that a lot has to be done to uplift the hearing impaired people as a whole. The governments should also think about providing reservations in the job sector for hearing impaired community. They are second to none, he said to the roar of the gathering.
The President of Vignana Jyothi, D N Rao and the General Secretary of Vignana Jyothi, congratulated the spirit of the deaf women. He said the society should encourage and show empathy and compassion towards the people who are physically impaired. He also said that the performance by these people is excellent. It is our privilege to have this programme being conducted at our campus, he said.
Foundation of Deaf Women and Hyderabad Foundation of Deaf Women. Noted Telugu Film Actor, Nandamuri Kalyanram was the special guest for the occasion and lauded the approach of the Deaf Women towards achieving great levels. Their performance is breath taking. If given proper platform these people will achieve higher levels. The winners in the competition were given prizes by Kalyanram.
The programme was attended by Rajyalakshmi Rao, Chairperson, AIFDW, Shanti Jetty, Chairperson, HFDW, Shamima Patel, Chairperson (Speaking) HFDW and Uma Kapoor, Secretary-General, AIFDW, Principal,VNR JIET, C D Naidu.