IT'S NOT STEM, IT IS ESTEEM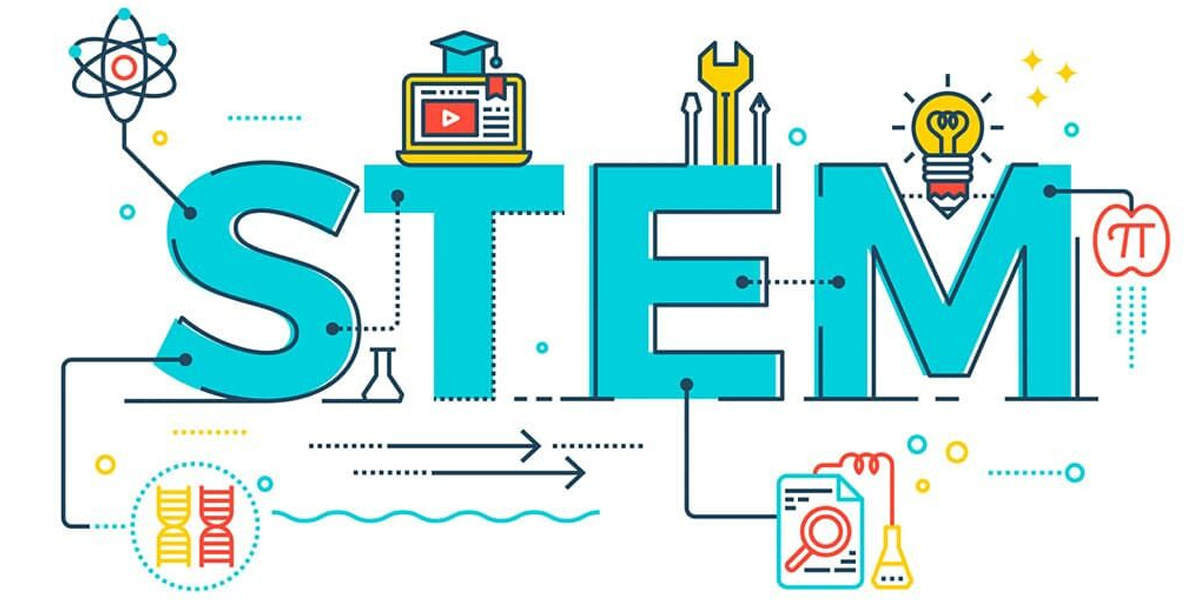 Highlights
STEM stands for Science, Technology, Engineering, and Mathematics STEM Former president of the United States of America Barak Obama once said, Science is more than a school subject, or a periodic table, or the properties of waves It is an approach to the world, a critical way to understand and explore and engage with the world, and then have the capacity to change the world With the help o
STEM stands for Science, Technology, Engineering, and Mathematics (STEM). Former president of the United States of America Barak Obama once said, "Science is more than a school subject, or a periodic table, or the properties of waves. It is an approach to the world, a critical way to understand and explore and engage with the world, and then have the capacity to change the world". With the help of scientists, engineers, and innovators a country progresses towards development.
Any economy that encourages STEM becomes a global leader like the US, China, and India. Our world is becoming increasingly complex, and hence, the youth has to be equipped with the knowledge to be capable of re-creating science, innovating and developing technologies, and solve problems. The country has to make its priority to increase the number of learned professionals, such as teachers, who are proficient in STEM fields. By investing in education in such vital fields, all the pressing challenges faced by our country today and tomorrow can be deciphered.
But is STEM enough? Why do the news channels report of corruption, tax evasions by businesses, frauds, data privacy and malpractices by the top-level management?. The sole answer to this is that STEM is not enough. It is not only the STEM that is required, but we need ESTEEM i.e. Entrepreneurship, Science, Technology, Engineering, Ethics, and Mathematics. Without Entrepreneurship, no business can run successfully and efficiently. Also, without entrepreneurship STEM will not exist. The Entrepreneurs who use STEM talent certainly create value for stakeholders like Amazon, Facebook, and Flipkart.
At the same time, markets need ethical entrepreneurs. Amazon chief Jeff Bezosis an engineering graduate adopted entrepreneurial skills to reach his business from Global to local markets across the globe. At the same, we also have witnessed how Facebook got into the trouble of leakage of private information or misuse of customers data. Similarly how Carlos Ghosn former CEO of Nissan got into the trouble due corporate governance issue. Hence it is Ethics i.e. Ethical Entrepreneurship is required to keep the organisation just and fair. Also, Ethical Entrepreneurs can make markets transparent and efficient. So equitable distribution of ESTEEM fields are vital for people of all age-groups can keep them inspired and help them to reach their full potential.
Entrepreneurship involves, laying out, designing, launching, surviving, and successful running of a business. The people who create these businesses are called entrepreneurs. It involves risks in obtaining profitability, but ethically. Ethics are moral values that govern an individual's behaviour. It involves recommending, and understanding right and wrong conduct.
The importance of Entrepreneurship and Ethics in STEM fields can be understood clearly with the following examples from Indian history, recent past, and present. In A.D 1326, Mohammad bin Tughluq tried to bring out reforms, but most of his decisions for his empire failed because he lacked entrepreneurial capabilities and practical thinking. Taxation of the Doab region, transfer of the capital from Delhi to Devagiri (Daulatabad), leads to a lot of people dying due to starvation, traveling, and invasion by Mongols.
His token currency policy lead to false minting of coins which lead to a great loss to the government. In 2009, Indian-based company Satyam Computers technologies, under the leadership of Ramalinga Raju, faced charges about Satyam's financial accounts to be false. In 2015, Ramalinga Raju was convicted along with 10 other members. In February 2018, India witnessed the Nirav Modi scam, who is currently wanted for criminal conspiracy, cheating, money laundering, breach of trust, corruption, embezzlement, since August 2018. He was a leading diamond merchant and owner of 'Nirav Modi Global Diamond Jewelry House'. Not only did Nirav Modi miserably fail at having proper business ethics, but also proved to be a defamed entrepreneur.
Punjab National Bank also lacked ethics and entrepreneurial skills as they did not follow the basic rules of granting LoUs (Letter of Undertaking), delinked the core banking solution (CBS) from SWIFT (Society for Worldwide Interbank) transactions. The Indian "entrepreneur" Nirav Modi, is currently absconding and wanted by Interpol, Los Angeles Police Department, New York Police Department, Indian Judiciary, FBI, and Royal Canadian Mounted Police.Now, one can't deny the importance of Entrepreneurship and Ethics in our STEM system to make it ESTEEM.
Why is ESTEEM important? An IBM report suggests that 80% of engineering students in India are "unemployable". According to an article in Forbes, it is reported that 77% of venture capitalists believe the incapability of Indian startups to have unique business models equipped with new technologies. India doesn't own any meta-level startups such as Facebook, Google, and Twitter. 1,503 startups since 2015 have completely shut down. Of course we have five Unicorn Startup such as PayTm, Ola, Oyo, Byju, and Swiggy.
But in 2016, the only Indian company to make it to Forbes 25 innovative companies was Asian Paints. The primary reason for this closure is due to the duplication of Western business models, no innovation and creativity, which lead the investors to withdraw their funds. It is reported that the highest number of failures were in the e-commerce, food technology, and logistics industries, which form the core business industries in India today.
India needs global business skills and undoubtedly, that can be done by integrating Entrepreneurship in the STEM fields. In 2016, a U.S based think tank named Information Technology and Innovation Foundation ranked India at the bottom of the list of 56 countries for global innovation. India is an open economy with a large domestic market, addition of entrepreneurship and ethics to STEM will facilitate and strengthen the start-up culture in emerging India. Hence it's time to shift the focus from STEM to ESTEEM.
- M Chandra Shekar & Harsha Sheelam