Admissions open at SRM University, Amaravati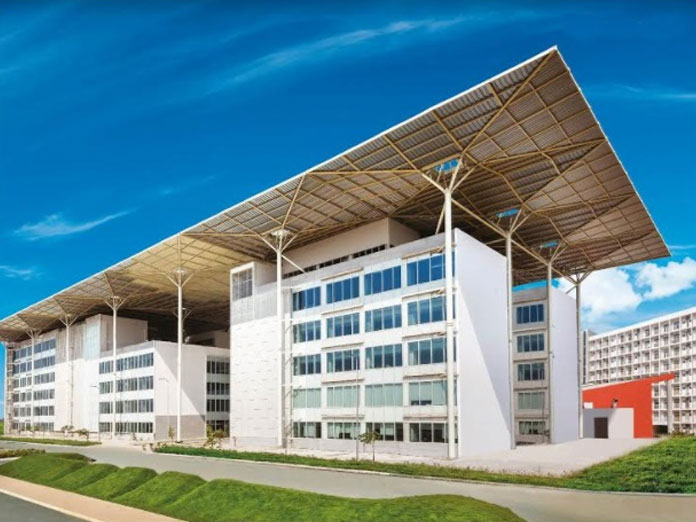 Highlights
SRM AP, Amaravati has announced the opening of online applications for B Tech degree program in the School of Engineering and Applied Sciences SEAS The admissions will be on the basis of the combined SRMJEEE UG 2019 examination
​Hyderabad: SRM – AP, Amaravati has announced the opening of online applications for B. Tech degree program in the School of Engineering and Applied Sciences (SEAS). The admissions will be on the basis of the combined SRMJEEE (UG) 2019 examination. Interested Engineering aspirants can apply online on https://applications.srmap.edu.in
School of Engineering and Applied Sciences offers B.Tech programmes in Computer Science Engineering, Electrical & Electronics Engineering, Electronics & Communication Engineering, Mechanical Engineering and Civil Engineering. A total of 1000 seats are on offer at SRM AP, Amaravati.
"The Engineering programmes at SRM AP are a bridge to the future. We focus on pioneering new technologies as well as developing solutions for national and global problems. We ensure that we unlock infinite opportunities with Multi-disciplinary education and foster a culture of research and innovation, global collaborations, active learning classrooms, world class laboratories, etc", said Rupesh Bisht, Director Admissions, SRM University – AP, Amaravati.
All engineering programmes have the option for multiple Major/Minors and various specialisations. SRM offers a flexible curriculum with Inter Disciplinary Experiential Active Learning (IDEAL) environment. This is at par with what is offered globally by the top Engineering schools like MIT & Stanford. With IDEAL, the students have the choice to pursue Minors and Specializations of their choices and broad-base their opportunities, internships and projects.
The students will be granted admission to B.Tech through SRMJEEE – Joint Entrance Examination in Engineering. SRMJEEE will be a Computer Based Test conducted across India in 130 centres and few centres in Middle East countries, from April 15-25. Both Resident Indians and Non-Resident Indians can apply for SRMJEEE 2019. NRI candidates who qualify in SRMJEEE 2019 and compete with the domestic candidates through the regular counselling process will get a 35 per cent scholarship on the tuition fee applicable for international students, for all four years.
They also have an option to directly apply under International admission category and get admission in any programme / campus without taking SRMJEEE by paying the international tuition fee. The online application portal will close on March 31. Last year, B. Tech witnessed over 1,50,000 students applying with complete geographic, cultural, and socio-economic representation from all parts of India and from countries over the world.