Depression may bring rain to some places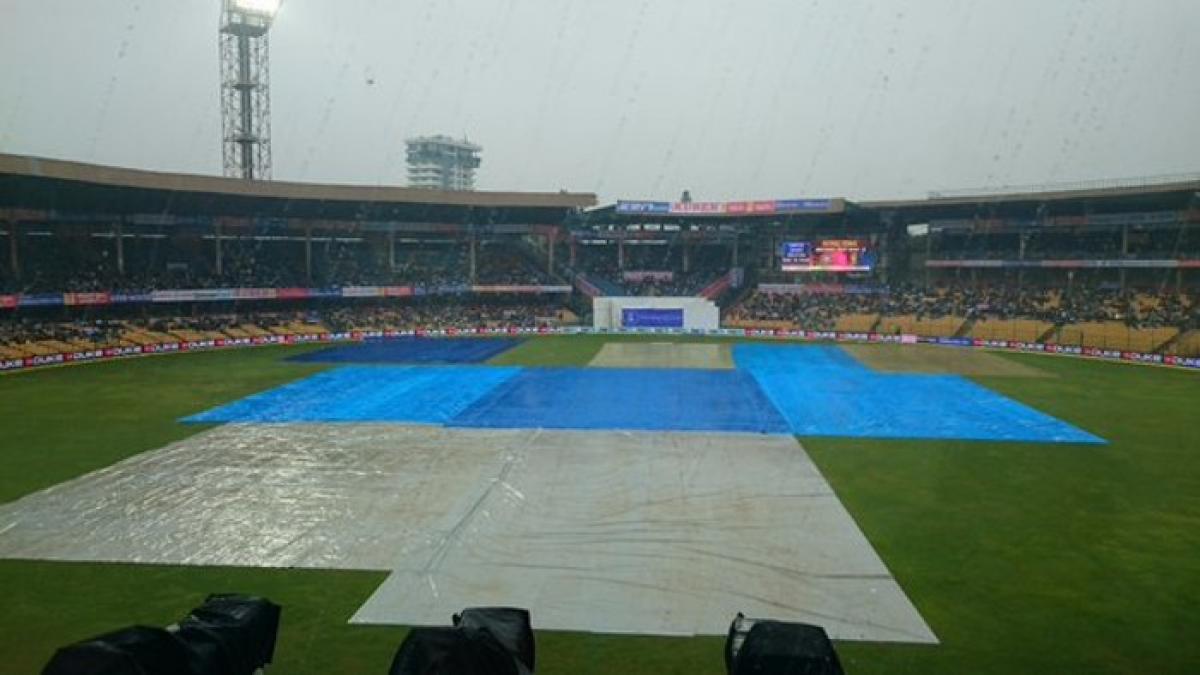 Highlights
Downpour in Hyderabad areas Temperatures fall at many places in State Cloudy weather, thunder showers likely in city Hyderabad: The...
Downpour in Hyderabad areas
Temperatures fall at many places in State
Cloudy weather, thunder showers likely in city
Hyderabad: The depression in the Bay of Bengal which lay centred about 200 km south-east of Kolkata will move northwards and cross the Bangladesh coast by Thursday evening. Under its influence rain is likely in some places in the next 24 hours in the State. Winds with 45-50kmph speed are likely along the Andhra coast. Fishermen have been warned by the Met office to be cautious. As a result of cloudy weather, temperatures have fallen across the State. However, Kadapa recorded the highest maximum day temperature of 43 degrees C on Wednesday. Elsewhere, Visakhapatnam, Hanamkonda, Ramagundam recorded 42 deg C; Adilabad, Kavali, Nellore, Ongole, Rentachintala, Nalgonda, Tirupati and Nizamabad 41 deg C; Bapatla, Nandigama, Hyderabad and Medak 40 deg C.
It rained in a few places in Rayalaseema on Wednesday and isolated rain occurred in Coastal Andhra Pradesh and Telangana. The chief amounts of rainfall (in cm) were: Devarkonda (6); Utukuru, Pakala (5 each); Venkatagirikota, Lakkireddipalam, Kollapur, Kalwakurti (3 each); Thambalapalli, Alur, Palakonda, Dubak, Siricilla (2 each); Kurnool, Yemmiganur, Punganur, Gooty, Pattikonda, Puttur, Cumbam, Kalingapatnam, Ramgundam, Sultanabad, Achampet, Mahbubnagar (1 each). Light to moderate rain or thunder-showers will occur at a few places in Coastal Andhra Pradesh and Rayalaseema in the next 48 hours. Rain or thunder-showers will occur at isolated places in Telangana. Heavy rain, with high-speed winds lashed the Twin Cities and the outskirts on Wednesday afternoon, bringing relief to Hyderabadis. The areas which witnessed moderate to heavy showers were Banjara Hills, Koti, Ramkoti, Boggulakunta, Abids, Kachiguda Crossroads, Khairatabad, Secretariat and nearby areas. Roads were water-logged hampering vehicular traffic. Many two and four-wheelers were stranded. The low-lying areas were inundated. Several trees were uprooted by the high-speed winds, including three in the Basheerbagh area. There was a blast in a transformer in Basheerbagh, where three hoardings fell to the ground. However, there were no casualities.