Nitish Kumar wins confidence vote, dismisses 'Modi wave'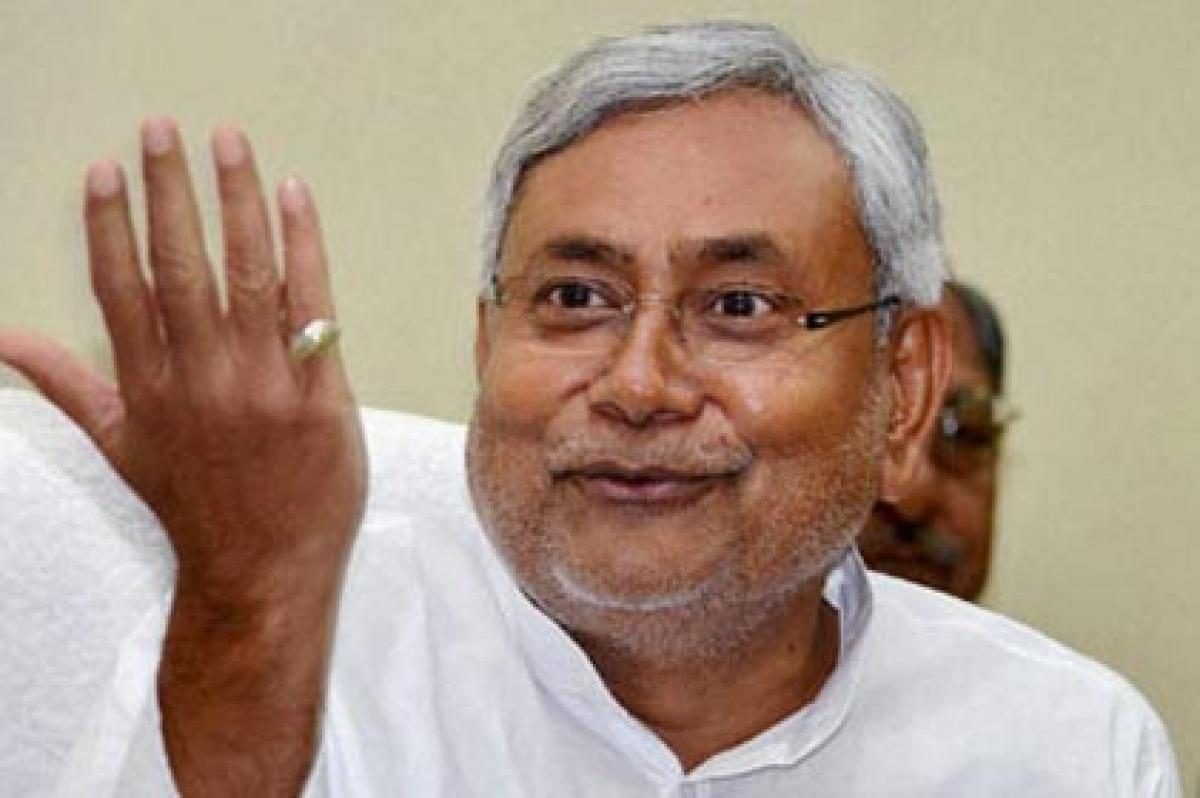 Highlights
Bihar chief minister Nitish Kumar on Wednesday comfortably won a vote of confidence in the Bihar assembly amid signals of a new political alignment as...
Bihar chief minister Nitish Kumar on Wednesday comfortably won a vote of confidence in the Bihar assembly amid signals of a new political alignment as Congress backed the motion.
A total of 126 votes, including four of Congress and one of CPI, were cast in favour of the confidence motion while 24, including 22 of Lalu Prasad-led RJD, voted against the motion as BJP members staged a walkout before the vote. Those who voted in favour of the motion included ruling JD(U)'s 117 and four Independents. Besides RJD's 22 MLAs, two Independents also opposed the motion. Significantly, the Congress support for the government comes two days after Prime Minister Manmohan Singh described Kumar as secular and indicated that his party could do business with JD(U). The Central government had already enhanced development assistance to Bihar as a backward state recently, setting off speculation that the two parties could come together in future elections. In his speech in the assembly, Kumar said, without taking the name of Narendra Modi, that the main reason for breaking the alliance with BJP was the elevation of the Gujarat chief minister in his party. He said the slogan shouting by BJP MLAs hailing Modi went to buttress JD(U)'s point, an apparent reference to the possibility of BJP making him the PM candidate. Later, the chief minister in a chat with reporters thanked the Congress party for voting in favour of the trust motion. "But if you think that there was some discussion (between JD(U) and Congress) about future, there has been no discussion," he said.
Nitish Kumar also dismissed the so-called wave in favour of Narendra Modi, perceived by many BJP workers, as one created by corporate houses and is short-lived sans any magic.
Kumar in his reply to the debate for the motion of confidence in government moved by him in the Bihar assembly said that the wave was nothing but created by corporate houses. "BJP workers are getting excited about wave created by one of their leaders (Narendra Modi)...it is nothing but wave created by corporate houses which will be short lived and cannot do any magic in 2014," Kumar said. Kumar, whose JD(U) parted company with the BJP last Sunday over elevation of his Gujarat counterpart Narendra Modi as poll campaigner for his party , also questioned the saffron party's attempt to portray Modi as a OBC leader to garner OBC and extremely backward castes votes. "Just by being born in an OBC family does not make anybody their leader. A person who is the well-wisher of corporate houses does not become leader of OBC by just taking birth in a backward caste family," he said without naming the Gujarat leader. "Chaudhary Charan Singh, Madhu Limye and V P Singh were not born in OBC families, but are considered leaders of backward castes because they had genuine commitment for welfare of the poor and deprived sections of society," Kumar said. Sensing that a break-up might be coming, the BJP even before the separation was organizing caste meetings, Kumar said. He said that while addressing a meeting of the BJP extremely backward castes cell, former deputy chief minister Sushil Kumar Modi had observed that the Gujarat leader having a similar background cannot be stopped from becoming a prime minister. Bihar today saw a new alignment of parties during the trust vote even as Kumar comfortably won the trust vote amid a walk-out by the BJP and the LJP. With the strength of the House reduced to 150 after the BJP and LJP's walk-out, the ruling party got 126 votes, including 4 of Congress, 1 of CPI and 4 Independents besides their own 117. A total of 24 votes were cast against it. This included 22 of RJD and 2 Independents.