Restaurant Review: Kanak Trident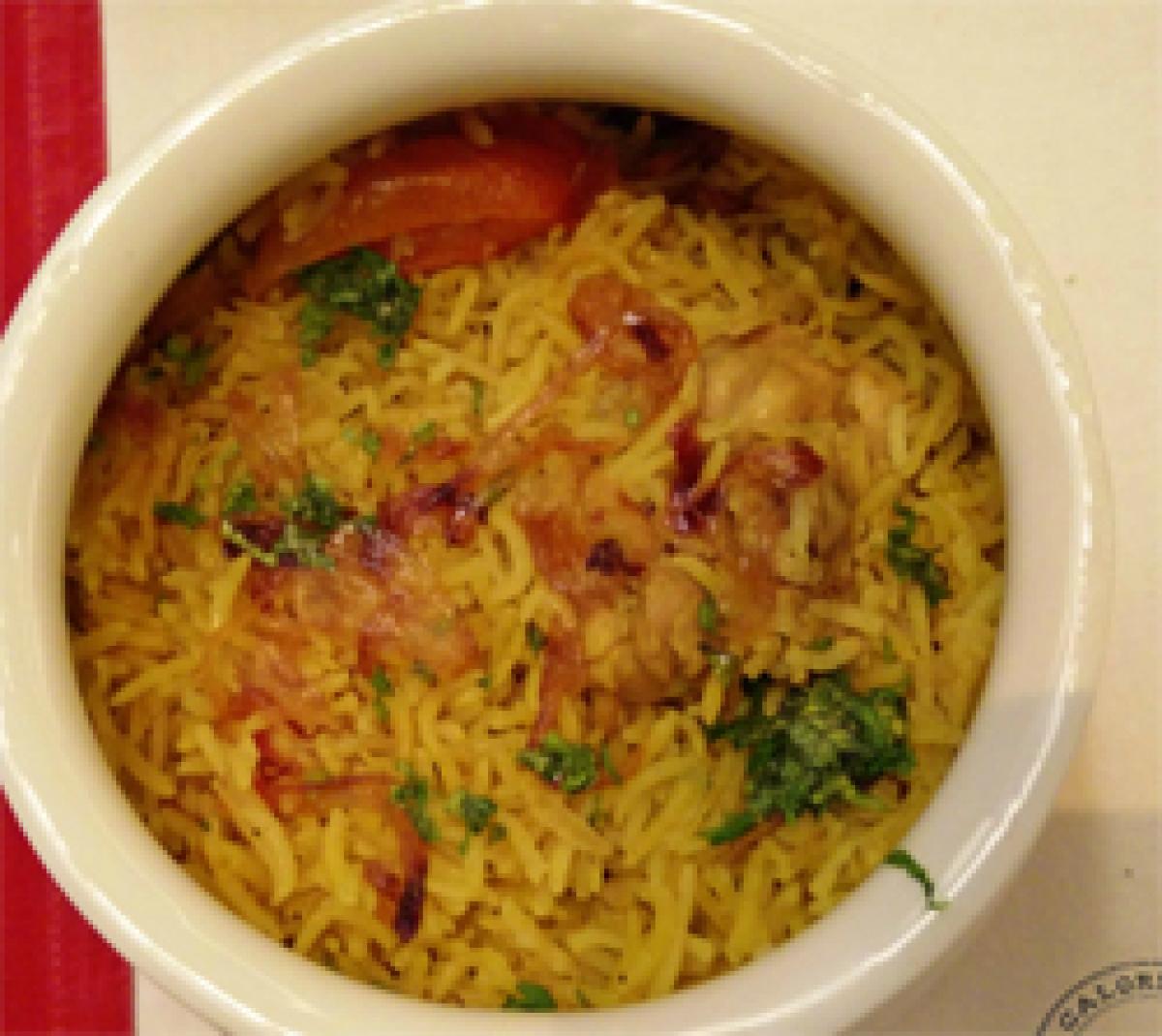 Highlights
From what I know through my friends staying in England, the most popular dish in their country isn't fish & chips but its Chicken Tikka Masala.
From what I know through my friends staying in England, the most popular dish in their country isn't fish & chips but its Chicken Tikka Masala.
Indian cuisine has been at the heart of the British food scene ever since the East India Company set foot onto the subcontinent in the mid-18th century. Having grown up in an Anglo – Indian & Goan culture, I knew the fact that Anglo- Indian cuisine is not just a spiced up traditional English food, but there is a whole lot of richness & history attached to it.
Ever since I saw a flyer of "Anglo Indian Food Soiree" at Kanak, Trident doing the rounds on social media, I was literally excited to relish this cuisine which is a rarity these days. Although the promotion is on an A-la-carte basis I was glad that they had a set menu which included some of the finest selections from this historic cuisine.
The festival was on at "Kanak" an award winning specialty restaurant which is known to offer authentic dishes from North Western Frontier Province to Hyderabadi & Coastal sea food delights.
The moment I stepped inside the restaurant, I could hear the live instrumental music being played by two ustads that perfectly matched the theme of the restaurant which was contemporary yet elegant. I began my gourmet experience with the Grilled fruits & vegetable salad & Rawalpindi potato scones.
Colorful grilled Skewers with assorted portion of sweet potatoes, apples, Gherkins & sweet yellow peppers done in a flavorful dressing was grilled to perfection and was an explosion of flavors while was like a cheese squeezed in between mashed potatoes and infused with herbs with a slight hint of Kashmiri Red Chilli flakes. These were outstanding and perhaps the star among the appetizers.
Was pleasantly surprised to find Tranvancore fried fish on the menu and then realized the influence of Anglo Indian cuisine that was widely spread towards Malabar region. The shallow fried fish had very minimal flavors but then a dash of lime and coriander chutney made it outstanding.
Chicken Patras, a pan fried rolls filled with minced chicken, parsley, cinnamon & cloves was subtle yet succulent in its flavors. In the Interim the non-alcoholic cocktails named Caribbean & Iced fire worked as a palate cleanser before I moved onto my mains. Each of the drink had its own distinct features.
From the mains, Subz Aur Paneer Jalfarezi and Bamboo & Bhindi Quoorma was the first to be served.
Subz aur paneer Jalfarezi was an exotic riot of colors with carrots, potato, red cabbage & paneer that was certainly appealing and it paired perfectly well with the steaming soft Butter naans while the Bamboo & Bhindi Quoorma slightly tends to mildness and yet derives its own piquant.
Loved the combination of crunchy bamboo shoots & the soft okra in a flavorful Korma. Next of the lot was Dak Bunglow Murgi Roast, chunks of chicken marinated with whole indian spices & roasted to perfection and then served with a slightly thick gravy of potatoes which was as robust as it could get.
Next on the list was the Railway Lamb curry and easily the most popular known dishes on the mneu. From what I know of its history, Railway Lamb curry has its strong influence from the Bengali cuisine and it's a toned down version of the classic Manghor Jhol. Coconut milk & yogurt is used to tone the fiery flavors.
The soft succulent pieces of lamb with the subtle flavors was easily my favorite dish of the lot which went perfectly well with the mild saffron rice. Doll Churchuree, is a milder version of Dal with apples & raisins adding slight sweetness to the Indian spiciness which in itself were very limited. This went well with the Butter naan. Last of the mains, was the flavorsome chicken pulao which had aromatic flavor of saffron & subtle touch of mint.
Concluded this gastronomical experience with Shahi Tukhra, a deep fried pieces of bread topped with saffron & rabri which was a not very high on sweet and exactly the way I preferred it to be. A perfect finish ! All in all, The Anglo Indian Food Soiree is one of the best food festival that I have attended and kudus to the team at Trident for curating a menu that definitely made me nostalgic with its offerings.
Special mention about Vamshi Reddy, the assistant manager for F&B at Kanak who made sure that every small request was accommodated and taken care of.
Photos and Review by Vishal

Fernandes