Fast-casual restaurant chain, California Burrito, raises money, plans to open 40 stores in India within 2 years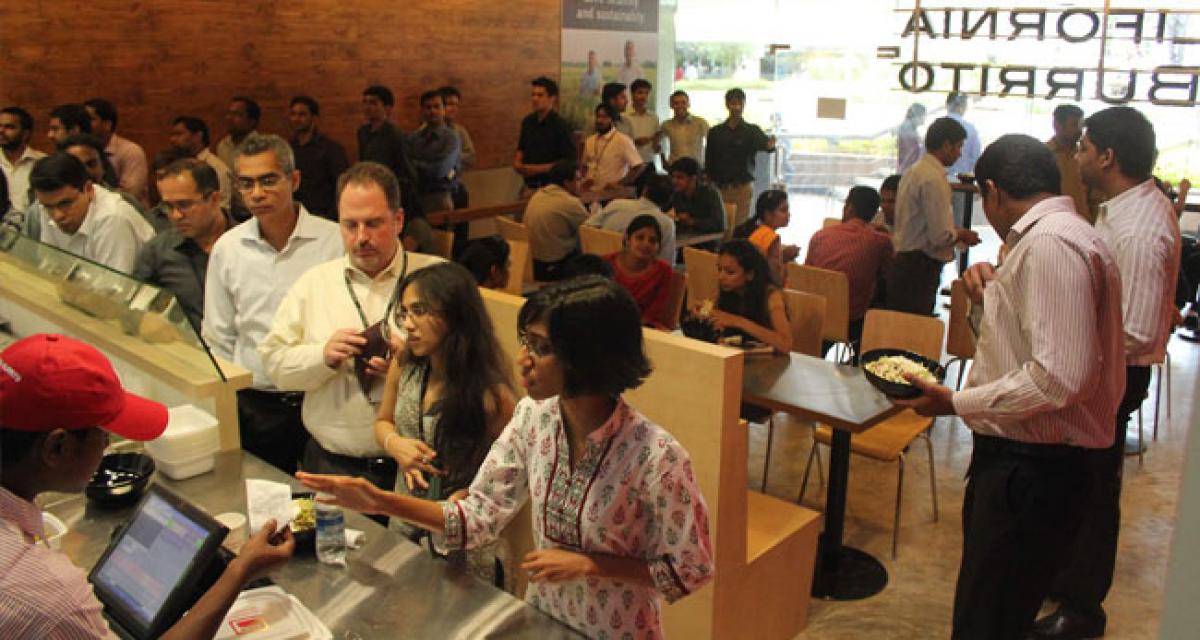 Highlights
California Burrito, a fast-casual Mexican restaurant chain with 12 restaurants across Bangalore and Chennai, has raised an undisclosed amount of
California Burrito, a fast-casual Mexican restaurant chain with 12 restaurants across Bangalore and Chennai, has raised an undisclosed amount of funding from existing investor, SNAM Solutions and Adhvith Dhuddu. The investment has been raised for expanding the business, scaling supply chain, and improving the delivery experience. California Burrito will have a footprint of 40 stores in India by first quarter 2018.
"Our vision is to change the level of quality that customers expect from a fast food experience," says Bert Mueller, Director of California Burrito. California Burrito sources all of its vegetables from local farmers and has tied up with select farms in Ooty and Kodaikanal for its avocado supply.
"At California Burrito, we love food and take the highest care when preparing our food and selecting our ingredients" adds Mr. Mueller. "Our entire supply chain is focused on the principle that food should be prepared freshly. All of our food is freshly prepared at our restaurants."
"We are expanding our presence in Bangalore and Chennai. We are also looking closely at properties in Mumbai, Delhi, Hyderabad and Pune," said Dharam Khalsa, Director of California Burrito. "We have a tremendous set of relationships with property developers that will help us expand at a fast rate."
SNAM Solutions shares California Burrito's vision for creating a high quality fast-casual experience focused on freshness and local ingredients.
Director of SNAM Solutions, Srikanth Sivaraman stated, "SNAM's interest in the restaurant business was kindled by the fact that this sector is growing at a pace of 25% and California Burrito's food has seen excellent response among urban consumers. Eating out in India is still relatively infrequent compared to the western world and is bound to grow with increased consumer spending power in India."
Serial entrepreneur and existing investor Adhvith Dhuddu added, "We are impressed with California Burrito's growth in the last 18 months and see massive potential in the next 2 years. Fast casual Mexican food as a sector has limited players. With this investment and California Burrito's expansion plans, I foresee the brand solidifying its position as a leader in the sector."
Some facts about California Burrito:
First store opened in 2012 in India
Serves Mission-style San Fransisco burritos in an assembly-line format
Last raised $800,000 investment in 2013
Fastest growing fast-casual Mexican chain in Asia
Numerous franchise requests from Singapore, Dubai, Thailand and other Asian countries