Seed sovereignty, food security at stake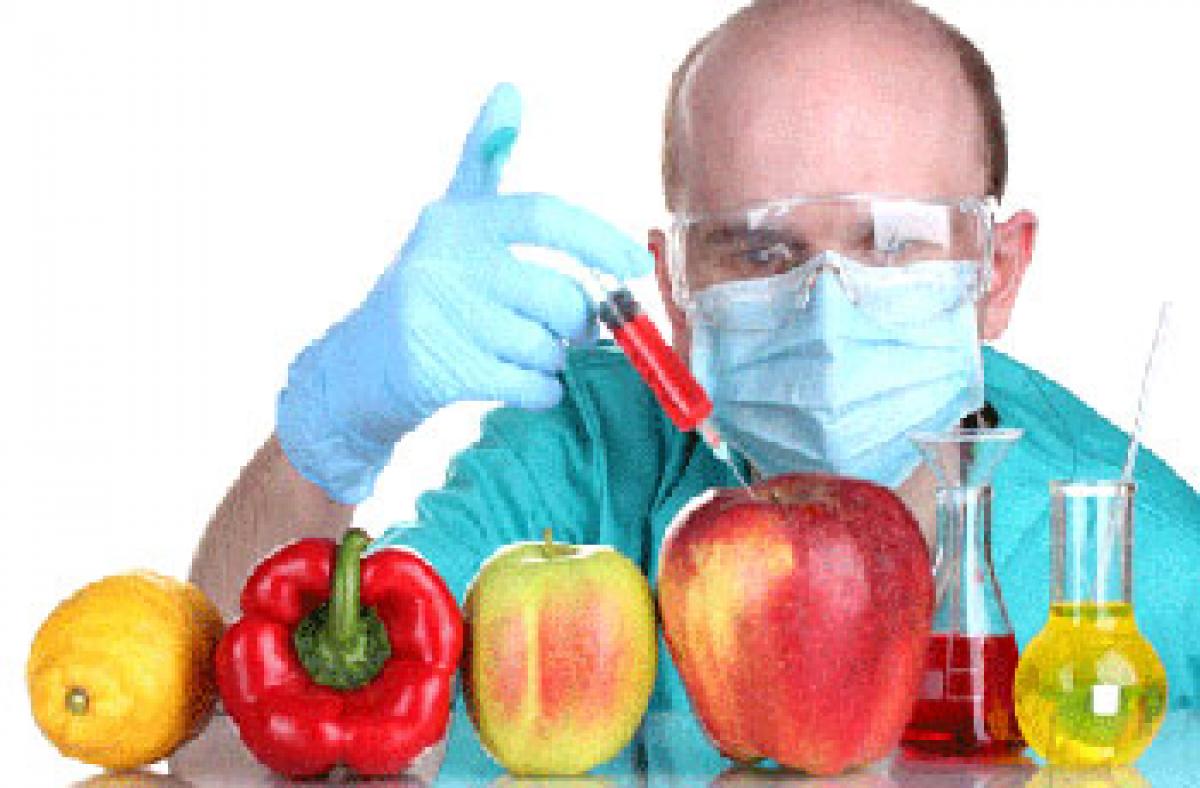 Highlights
Much of our germ plasm lines of specific crops are owned by companies that never pay any royalty to local authority. Now defying the Cortagena Agreement, this half-proved GM technology is used to improve crops like brinjal, mustard in the areas of their origin. The intentions of expansion of trade pertaining to most deleterious herbicides like glyphosate (that was in restricted use or banned in ma
Much of our germ plasm lines of specific crops are owned by companies that never pay any royalty to local authority. Now defying the Cortagena Agreement, this half-proved GM technology is used to improve crops like brinjal, mustard in the areas of their origin. The intentions of expansion of trade pertaining to most deleterious herbicides like glyphosate (that was in restricted use or banned in many countries) are inadvertently supported by scientists as well as policy-makers of the country
Currently, the new rulers, who fought tooth and nail against genetically modified organisms (GMOs) when they were in opposition, are in the process of extending their support to genetically modified mustard crop seeds, cleared by Genetic Evaluation Advisory (Appraisal) Committee (GEAC) of the Ministry of Environment and Forests.
Overlooking the decisions and cautions put forth by a Parliamentary standing committee and the Supreme Court's verdict under the guidance of biotechnologists and environmental protection activists, the scientists that could not validate the safety and usefulness of GMOs with special reference to crop seeds, could take credit of developing GM Mustard through most unethical means of techniques. Two scientists working in renowned universities of New Delhi are claiming the ownership of the new seeds.
The main actor, Union Minister of Environment and Forests, defends the decisions of GEAC, while ground level activists of ruling party distanced themselves from this decision. Interestingly, the Minister for Agriculture is in between. The Prime Minister, as is his self, keeps mum except aspiring for new green revolution technologies and foreign direct investment (FDI) in food production also.
Why this dubious situation? In the light of the recombinant DNA technologies that took shape in the laboratories of developed countries, bacterial genes responsible for releasing or triggering endo-toxins (crystal proteins-cry Ac) were exploited to the extent of altering the characters of field crops like cotton, maize, canola-muturds, soybean, rice, wheat, tomato, brinjal, cabbage, cauliflower etc.
Similarly, genes of microbes that can withstand and trigger chemicals to create shields against chemical herbicides in crop plants were also exploited. Naturally herbicide resistant (round up resistant-RR) crop varieties were put forth for commercial use. It is interesting to note that one technology (Bt) is claimed to be useful reducing pesticide load in environment, while other tool (RR) is to enhance the load of pesticides.
The era of GM seeds began in 2001 with the official release of Bt Cotton hybrids in India.
Tall claims of success of those hybrids with Bt gene were put forth by seed traders and supporting scientists who overlooked the subsequent effects of those Bt Cotton hybrids. Monsanto Company of USA, the sole ownership claimer of this technology, could take away crores of rupees from Indian farmers during these 15 years of time.
In between, the company through its agents (local seed companies) attempted to expand trade by modifying other crops through its Bt technology. As a first step they tried to introduce Bt Brinjal through the approval of GEAC during 2008-09. However, several activists of civil societies including people's science organisations, with the support of a few international scientists and farmers' movement leaders, could influence the government to impose moratorium on Bt Brinjal seeds. In that context, the then ruling party appointed a Joint Parliamentary Committee for evaluation of GM crop technologies.
The expert–guided Supreme Court directed the government to strengthen the regulatory bodies and create relevant systems that can verify the safety and impact of such seeds in Indian agriculture. Naturally, Monsanto and its local collaborators were forced to confine to trade Bt cotton hybrid seeds only. Now the local scientists that paid royalty to the companies for getting the technology could enter the field of GM crops, through their GM Mustard. Monsanto and other transnational seed business investors are awaiting for opportunities to exploit the situation and expand their trade under the guise of Intellectual Property Protection Rights.
Validity and sanctity of technology
This era of gene transfer technology in practical sense among food crops started in 1990s in developed economies, where corporate companies steer the governments either directly or indirectly. One must remember that this event of GM seeds was the continuity to that of failures of various groups of pesticides (organo-chlorines, organo-phosphates, carbamates, synthetic pyrethroids, neo nicotinoids, avermectins, spinosins etc) including microbial insecticides of Bt origin, that were periodically claimed as wonderful tools of pest control, until their negative sides including pest resistance to all of these molecules started surfacing. Many of the serious insect, micro and macro pests including weeds, related to agriculture and human dwellings, acquired multifold resistance to all the groups of toxicants (pesticides).
This emphatically remind us that insects as well as other biological organisms are capable of altering their external and internal characters and withstand even most potent toxins and become Super Pests, experienced in several areas. At inventory or first usage stage, every pesticide formulation (DDT to Spinosad) was claimed as selective and safe to environment and human health. Now everyone knows what happened to those pesticides in later stages of their usage. The country that lauded the discovery of DDT and extended Nobel prize to the inventor (Pual Muller) of DDT was in forefront of banning it. The fate of other formulations including Bt toxins was well documented in the history of pest control.
The company that claims the ownership of GM technologies with special reference to insect control and herbicide-resistance encroached the space of many local seed producing agencies and public funded research institutes and monopolised crop-seed- improvement. Interestingly, the company hides the facts (repercussions) that surfaced in countries where they were allowed to be spread without any regulations. They give high propaganda for short gains the farmers could obtain through such seeds. It is also a fact that unlike other major agriculture-based economies, India was put in hybrid seed usage mania, that facilitated dependence on company seeds every year.
Much of our germ plasm lines of specific crops are owned by companies that never pay any royalty to local authority. Now defying the Cortagena Agreement, this half-proved GM technology is used to improve crops like brinjal, mustard in the areas of their origin. The intentions of expansion of trade pertaining to most deleterious herbicides like glyphosate (that was in restricted use or banned in many countries) are inadvertently supported by scientists as well as policy-makers of the country, evidenced with the current decision of GEAC. It is time once again to teach lesson to the policy shapers and show exit door to the traders of unethical tools. There is a dire need to revamp the regulatory bodies so that seed sovereignty and food security are protected.
(The author is a retired professor of ANGR Agriculture University)
Interested in blogging for thehansindia.com? We will be happy to have you on board as a blogger.