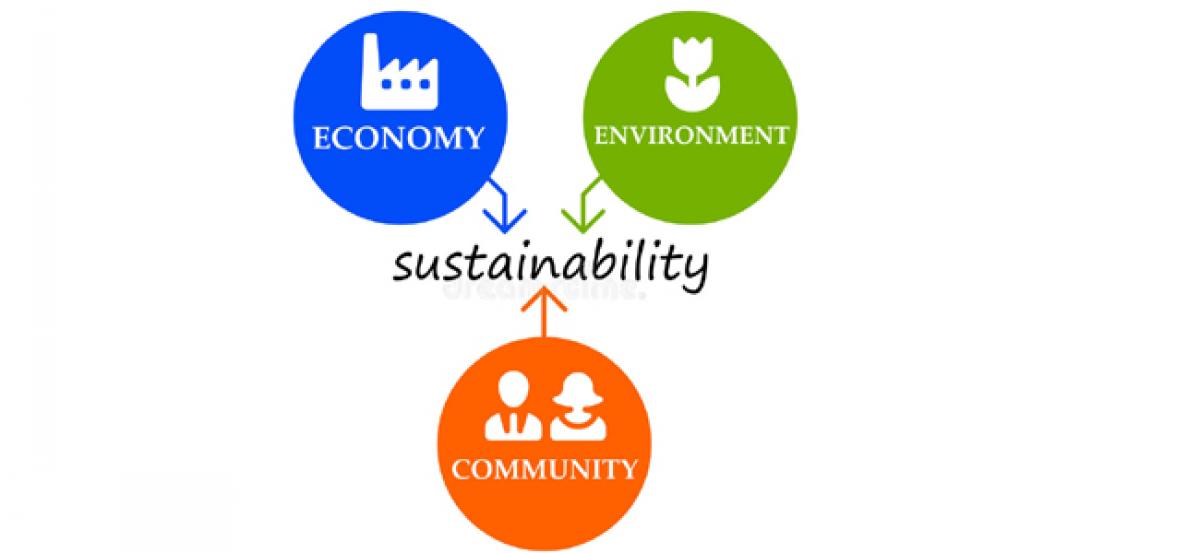 Highlights
The contributions that each individual country should make in order to achieve the worldwide goal are determined by all countries individually and called nationally determined contributions NDCs India has decided to anchor a global solar alliance of all countries located in between Tropic of Cancer and Tropic of Capricorn
According to a recent study, the current targets set to protect the environment are really not enough. The Paris Climate Agreement was adopted on December 12, 2015 aims at long-term goal of keeping the increase in global average temperature to well below 2 °C above pre-industrial levels; and to aim to limit the increase to 1.5 °C, since this would significantly reduce risks and the impacts of climate change.
The contributions that each individual country should make in order to achieve the worldwide goal are determined by all countries individually and called "nationally determined contributions" (NDCs). India has decided to anchor a global solar alliance of all countries located in between Tropic of Cancer and Tropic of Capricorn.
Over one million medium and small enterprises will be involved in the Zero Defect Zero Effect Scheme to improve their quality, energy efficiency, enhance resource efficiency, pollution control, waste management and use of renewable energy.
The renewable power target of 175 GW by 2022 will result in abatement of 326.22 million tonnes of CO2 eq. /year. Efforts will include scaling up efforts to increase the share of non-fossil fuel-based energy resources in total electricity mix including wind power, solar, hydropower, biomass, waste to energy and nuclear power.
For the first-time devolution of funds to states from the federal pool will be based on a formula that attaches 7.5 % weight to the area under forest. This initiative will give afforestation a massive boost by conditioning about $6.9 billion of transfers to the states based on their forest cover, which is projected to increase up to $12 billion by 2019-20.
Subscribed Failed...
Subscribed Successfully...