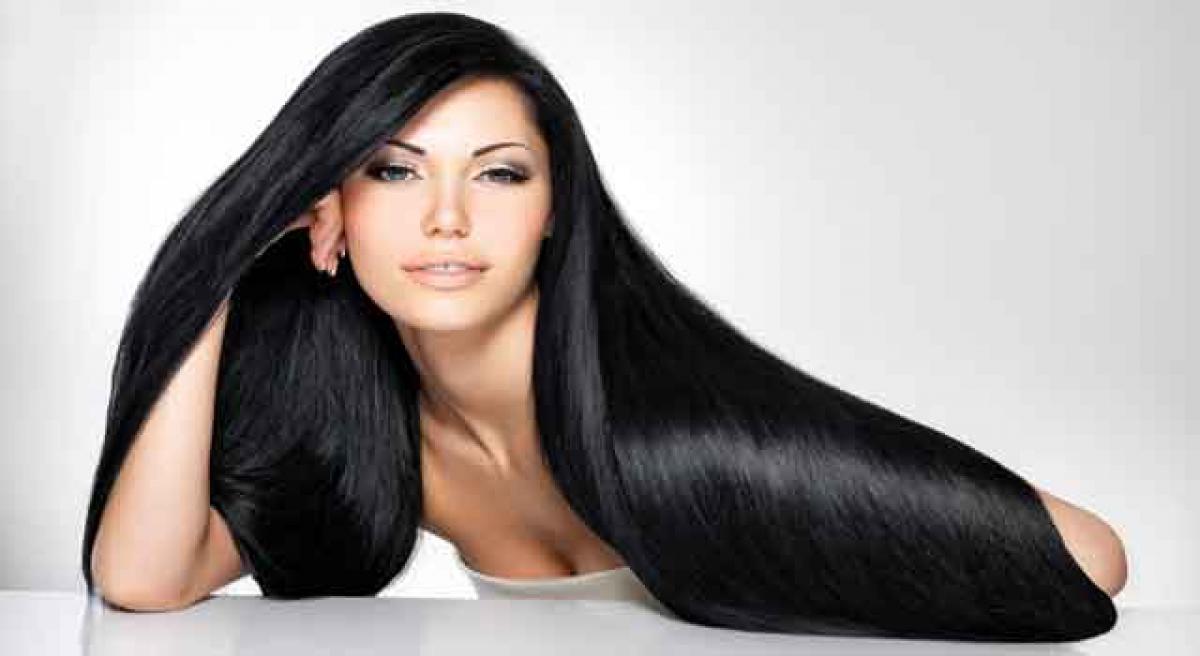 Highlights
Home-made hair remedy packs for that shiny and glowing hair
Home-made hair remedy packs for that shiny and glowing hair
Prevent greying hair
To make amla hair oil, take a handful of dry amla. Grind coarsely and add it to 100 ml pure coconut oil. Keep it in an airtight glass bottle and keep the bottle in the sun daily for about 15 days. Then strain the oil and store. The oil can be used to apply on the hair.
Add the juice of one raw amla to a glass of water and have it once daily. It is said to control greying hair.
Coconut oil may also be used with curry leaves. Add coconut oil to the fresh curry leaves and boil them. This should be boiled till a black residue is formed. Cool the mixture and then add the black residue on the scalp. Keep it on for an hour and then wash the hair. This may be done 2 or 3 times a week.
Prevent balding and thinning hair
Mango is rich in Vitamins A and C. It helps to nourish the hair and strengthen the hair roots. Mix yogurt and one teaspoon almond oil with mango pulp and apply on the hair. Keep it on for 20 to 30 minutes and then wash off with plain water.
Coconut milk is extremely nourishing and softening for the hair. It is said to control hair loss and promote growth, being rich in protein, essential fats, iron and manganese. Mix one cup coconut milk with powder of curry leaves and 2 tablespoons orange juice into a paste. Curry leaves are rich sources of beta-carotene and protein, which encourage healthy hair growth. Apply and leave on for one hour. Wash off.
Avocado is an extremely nutritious fruit. It is said to contain around 20 vitamins and minerals. It also has a high fat and protein content, which strengthens the hair and adds body. The oil content nourishes the hair and maintains the normal balances. For a hair pack, take one avocado and mash into a pulp. Add one tablespoon green tea, one tablespoon fenugreek (methi) seed powder. Mix into a paste, adding lukewarm water. Apply and wash it off after half an hour.
Hair packs for black, thick and long hair
Twice a week, heat one part castor oil and 2 parts coconut oil and apply on the hair. Apply on ends too. Dip a towel in hot water, squeeze out the water and wrap the hot towel around the head, like a turban. Keep it on for 5 minutes. Repeat the hot towel wrap 3 or 4 times. Wash hair the next day. Castor oil helps to darken the hair, while both castor oil and coconut oil encourage hair growth.
Hibiscus cold infusion: Allow the flowers and leaves to stand overnight in cold water, in a ratio of one to six. Next day squeeze the flowers and strain the water. Use the water to rinse the hair. Or add the water and the flowers to your henna paste for a total hair-food treatment.
Diet is very important for healthy hair growth. Have a small bowl of sprouts daily and include fresh fruits, salads, leafy green vegetables, soya bean, and curd, in your diet. Drink plenty of water. Add the juice of a lemon to a glass of water and have it first thing in the morning. Ask your doctor to prescribe vitamin and mineral supplements.
By:Shahnaz Hussain
Subscribed Failed...
Subscribed Successfully...