IIT Madras to start online app development course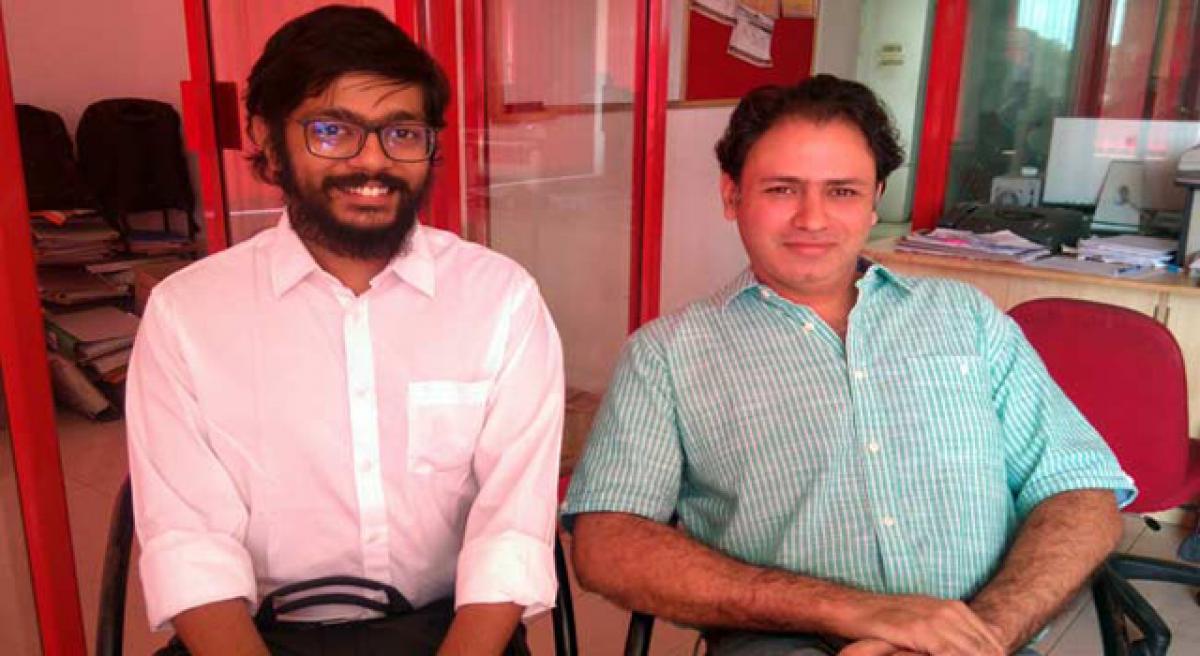 Highlights
From booking a cab to buying groceries from the comfort of your home, mobile applications, popularly known as 'Apps' have become an integral part of our everyday lives. 
​Hyderabad: From booking a cab to buying groceries from the comfort of your home, mobile applications, popularly known as 'Apps' have become an integral part of our everyday lives.
Indian Institute of Technology Madras (IIT-M) is offering an opportunity to all those with basic programming skills to learn App development in just five weeks. The Institute will be starting a free online course on Introduction to Modern Application Development (IMAD), from September 5 2016, which will be open to all.
Prof. Gaurav Raina, faculty in the department of electrical engineering at IIT Madras, and also a visiting research fellow in the Statistical Laboratory at Cambridge University along with Tanmai Gopal, CTO and co-founder of Hasura, a core technology startup and an alumnus of IIT Madras will be conducting this course.
Commenting on the course, Professor Raina says, "Our larger objective is to get the youth excited about technology, and about building solutions for both local and global problems. The course will teach students some of the technology skills that are integral to the modern digital economy".
"The importance of the course is that it will bridge the gap between what students learn in college and what is expected of them in the highly demanding tech industry. This is a very hands-on and practical course. Students will be building a web-application as they learn the basic concepts behind building an "app"," he added.

"In this new space of application/web development almost everyone is self-taught because the technical underpinnings are not taught anywhere and universities are yet to catch up. Our motivation is to address this gap. In the true spirit of education, we want to address the hardest challenges that people face in this field - getting started on a solid foundation", says Tanmai Gopal.
Talking about the employement oppurtunities after the online programme Gaurav Raina, said, "There are over 20 companies including Mastercard, Swiggy, HackerEarth, Furlenco who will offer interview opportunities to students who complete the course and do well. This shows that students who complete the course can indeed start a career in this field".
Besides being free for everyone, anywhere, the course strives for the right balance between theory & practice by focusing on building an application quickly while also ensuring that it never breaks. Short 20-min course videos will be available online on YouTube and can be at watched anytime.
You can take the course even from the comfort of your home. The course will have graded assignments, and a final test to help one remain focused through the course. In addition, an examination will be conducted on completion of the course and on successfully clearing it, one can obtain a certification from IIT Madras.
Registration for the course has begun and can be done by visiting www.imad.tech. The website also has resources required to learn or to brush up required programming basics.
Course Modules
Module (i) will give you an introduction to the Internet, and its common network protocols,
Module (ii) You get to build a basic but complete web application,
Module (iii) Learn the how and why of modelling data for your application using databases,
Module (iv) Learn about performance and how to ensure security for an application, and finally
Module (v) will teach you how to build your own mobile application.
Subscribed Failed...
Subscribed Successfully...