GITAM organises a talk on entrepreneurship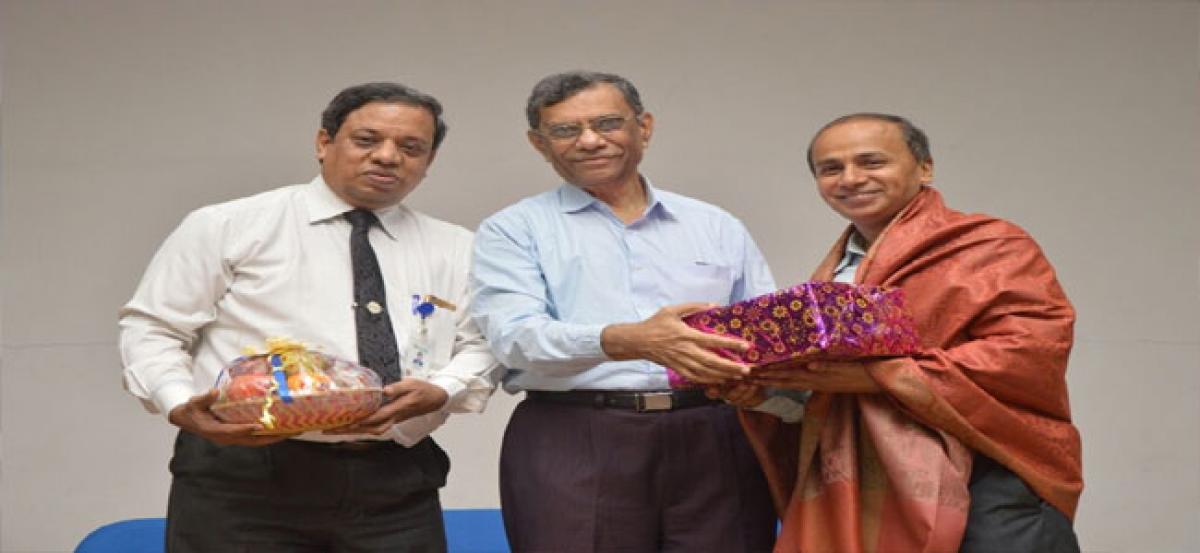 Highlights
Nobody can steal your ideas First of all, share your idea at least ten people Take their feedback You need to validate your idea said Natarajan Ranganathan, COO CFO, RNT Capital the personal fund of Ratan Tata He interacted with GITAM Hyderabad Business School GHBS management students on Entrepreneurship Venture Capital recently
##BIG-IMAGE#Hyderabad: 'Nobody can steal your ideas. First of all, share your idea at least ten people. Take their feedback. You need to validate your idea' said Natarajan Ranganathan, COO & CFO, RNT Capital (the personal fund of Ratan Tata). He interacted with GITAM Hyderabad Business School (GHBS) management students on 'Entrepreneurship & Venture Capital' recently.
He said that emerging economies like India need the drive and innovation of young entrepreneurs. He also assumed that the next generation would become entrepreneurs. If anybody wants to become an entrepreneur, they have to build a team first, next market and later on networking with others, he advised.
If you start an initiation, it will happen, if you don't do anything, you won't get anything, he cautioned. Challenges are there everywhere, you need to face it and the competition also, he told. He also advised that don't get afraid of doing mistakes, they provide an opportunity to learn. Earlier, Prof N.Siva Prasad, Pro Vice-Chancellor, GITAM Deemed to be University, Hyderabad and Prof Y Lakshman Kumar, Dean& Director, GHBS felicitated the guest. The guest encouraged the budding managers to ask questions and replied patiently to the all quarries.

Subscribed Failed...
Subscribed Successfully...