IIT-Madras welcomes new batch of students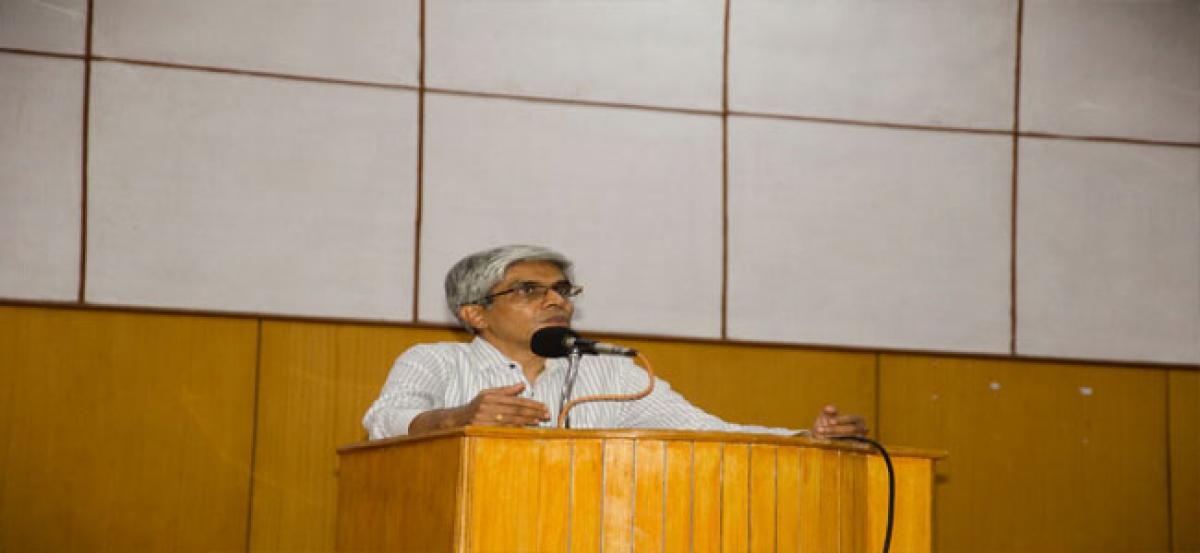 Highlights
Indian Institute of Technology Madras welcomed the new batch of undergraduate students with a unique orientation programme recently for not just the students but also their parents The objective is to help both students as well as parents to adjust to the changes after entering the campus
Hyderabad: Indian Institute of Technology Madras welcomed the new batch of undergraduate students with a unique orientation programme recently for not just the students but also their parents. The objective is to help both students as well as parents to adjust to the changes after entering the campus. The Institute encourages students to develop their overall personality and skills, rather than just the academic knowledge.
A total of 863 students have been admitted to IIT Madras this year in the B Tech. and B Tech- M Tech Dual Degrees programmes and 46 have been admitted to the five-year M a program. The Institute Orientation Programme for the new students began today, 24th July 2018. It included a presentation on the Academic Credit System and session on the mental health counselling program among other things.
Addressing a joint session of new students and parents, Prof Bhaskar Ramamurthi, Director, IIT Madras, said, "As students, you will get lot of opportunities to learn from various walks of life, here at IIT Madras. As long as you can balance academics with co-curricular activities and manage your time, you will do well. There are many agencies and helping hands available at the Institute. In case, you face any difficulty, just reach out to them."
Urging the parents to be supportive of their children, Prof Bhaskar Ramamurthi said, "You must allow your wards to find what interests them and encourage them to immerse themselves in it. Give your children, freedom to discover themselves." The students were also taken on a tour of various facilities such as Central Workshop, Central Library and Computer science and various laboratories.
Highlighting the unique initiatives taken by IIT Madras, Prof M.S. Sivakumar, Dean (Students), IIT Madras, said that the Institute wants to sensitise parents and students to the style of living and learning on IIT Madras campus.
"Parents now have to realize that their role will gradually shift from being a parent to a friend as their ward goes through the phase of adolescence to adulthood." The institute is working to build not only academic competency but skills in extracurricular activities as well. The objective is to help students think unconventionally and become courageous and confident individuals who are not risk-averse. These qualities are vital to take up entrepreneurships and become job generators instead of job seekers and develop a sense of social connect as well.
Further, Prof Sivakumar said, "We are also encouraging the students to become team players by setting up projects that will require them to collaborate with several others. As many of the new students would have had little leisure in the last couple of years, as they would have spent a lot of time preparing for JEE, we also want them to develop passion in one activity outside their academics."
The Institute has augmented the infrastructure on campus. Among the new facilities added for this year's batch include large reading halls exclusively for the First Year hostel students. A food court, capable of accommodating 600 students, is coming up shortly near the Hostel Zone. This is intended to facilitate students conduct team meetings, discuss ideas and collaborate on curricular and co-curricular activities.
Recently, the Institute added Rooftop Solar Power Plants at three hostels. They were funded by the batch of 1975 and 1995 batch Alumni and will help the institute to reduce its power consumption and go green and environment-friendly.
Subscribed Failed...
Subscribed Successfully...