DPS Nacharam students excel in SOF Olympiad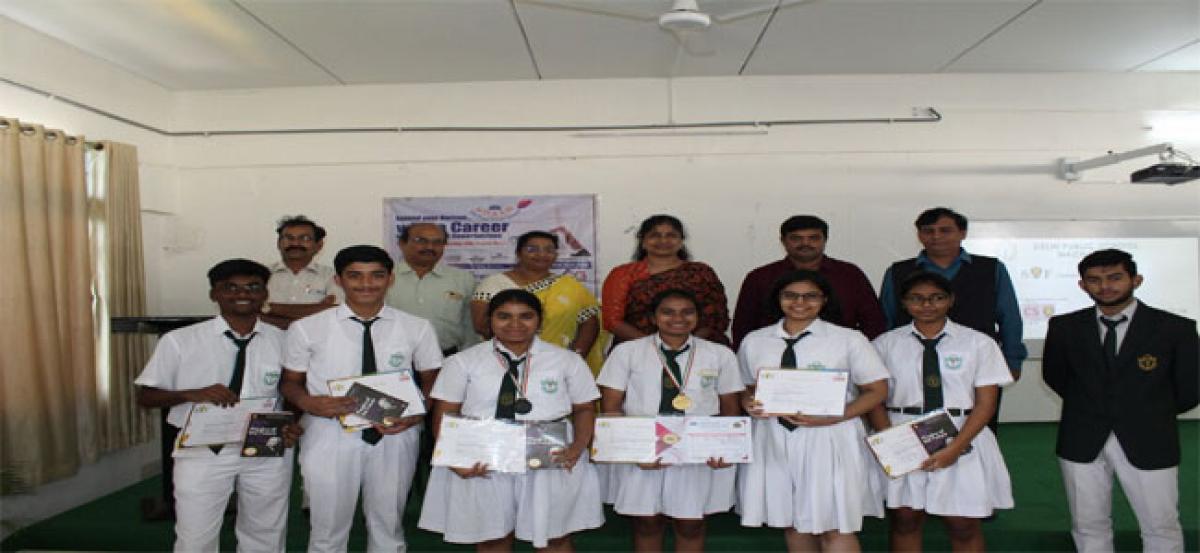 Highlights
DPS Nacharam continued its tradition of excellence in SOF Olympiad exams at different levels in the recently declared results
Hyderabad: DPS Nacharam continued its tradition of excellence in SOF Olympiad exams at different levels in the recently declared results. The winning students from session 2017-18 received their awards and cash prizes in the award distribution ceremony held on Wednesday. The students achieving top ranks were felicitated by Kavitha Rani, Chairperson, ICSI and other office bearers.
The students proved their excellence at IEO, ICSO, NSO and IMO. More than 95 students received cash prizes worth approximately Rs 1 lakh 20 thousand and medals for their outstanding performance in the SOF exams. The students have secured all top ranks at International, National and Zonal levels.45,000 schools across the world participated in SOF exams. Addressed the gathering she explained the functioning of ICSI and CS course. Nandita S Vice-Principal, DPS Nacharam appreciated the winning students.
Students who secured top ranks in respective Olympiads:
1. G Anish Raj (IEO International Rank 1)
2. Shreyansh Sai Sparsh (IEO International Rank 1)
3. Lavnik Balyan (IEO Zonal Rank 1)
4. Jahnavi (ICSO Zonal Rank 1)
5. Malavika (ICSO Zonal Rank 2)
6. Y Sreeram Reddy (NCO Zonal Rank1).
Sunitha S Rao Principal, Nandita S, Vice-Principal, Management and the staff of DPS Nacharam congratulated the winning students.