Delhi Public School will conduct Wheelathon-2018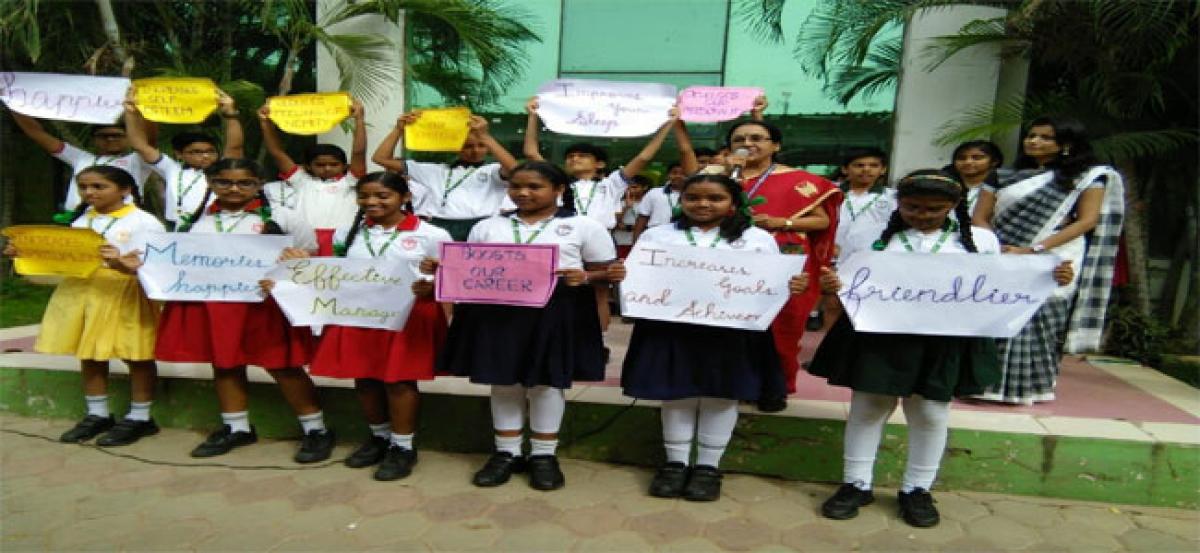 Highlights
The Wheelathon Foundation unveils the T Shirt in connection with Wheelathon a cycling event for by students scheduled to be held on July 29, 2018 at Delhi Public School Nacharam
Hyderabad: The Wheelathon Foundation unveils the T- Shirt in connection with Wheelathon a cycling event for & by students scheduled to be held on July 29, 2018 at Delhi Public School Nacharam. Wheelathon is a student- initiated cycling marathon that runs under the motto 'Safer, Greener, Fitter', originally started to promote the culture of cycling and show support to the underprivileged sports enthusiasts.
However, since its inception, we have decided to diversify our intent with various themes concerning sustainability and wellbeing. The T- Shirt for the event was unveiled by Principal S Sunitha Rao, DPS Nacharam, Vice Principal, NanditaSunkara, Malka Yasasvi President Wheelathon Foundation, Meghana Rao Organiser, and Robin Michael PRO & Mukeshwari PRO.
Sunitha Rao welcomed the media from print & electronic media and briefed about the fourth edition of Wheelathon scheduled to be held on July 29, to build a sustainable community through cycling and environmental awareness. Continuing the same spirit in 2017, Wheelathon had set to ignite a positive change among the youth by having a campaign such as 'QUIT SMOKING'. The participants pledged the same and helped achieve the title of 'Largest Student Initiated Cycling Rally in the World' by High Range- Books of World Records. The slogan sung this year, "JOIN THE RIDE, TO BRING SUSTAINABLE TIDE" in all means justified to the aim. To fuel this change, support from PHOENIX Forever as title sponsor helped reach the maximum prep for the event.
To give a kick start to the event, there were many pre-event programs such as photography contest and fitness challenge on social media and flash mobs and cycling rallies conducted around the city. To further expand the event this year, an open concert by Sri Ram Chandra, Indian Idol Winner Season 5 is to happen on the event grounds. Participants are required to report at 5:15 am and flag off is scheduled at 5.45am. While one round of cyclists will start the others will be engaged in fun activities and vice-versa. At 8am while enjoying the concert by Sree Ram Chandra, participants can have a delicious organic breakfast on the grounds of Delhi Public School, Nacharam.
Yasasvi Malka President of Wheelathon said that cycling for us has an emotional and physical importance. I being a student, who is always looking for cheaper and safer options have realized that cycling is the most economical and environmentally friendly option which will only benefit me in return. Wheelathon is our passion for cycling further, to build a community that is 'Safer, Greener, Fitter'. Every single year our motivation and vision towards a sustainable Hyderabad has only grown with the help of the event. I sincerely hope that each and every single person understands and connects with the motto. See you all on July 29th at Delhi Public School, Nacharam at 5 in the morning.