GITAM students shine in placements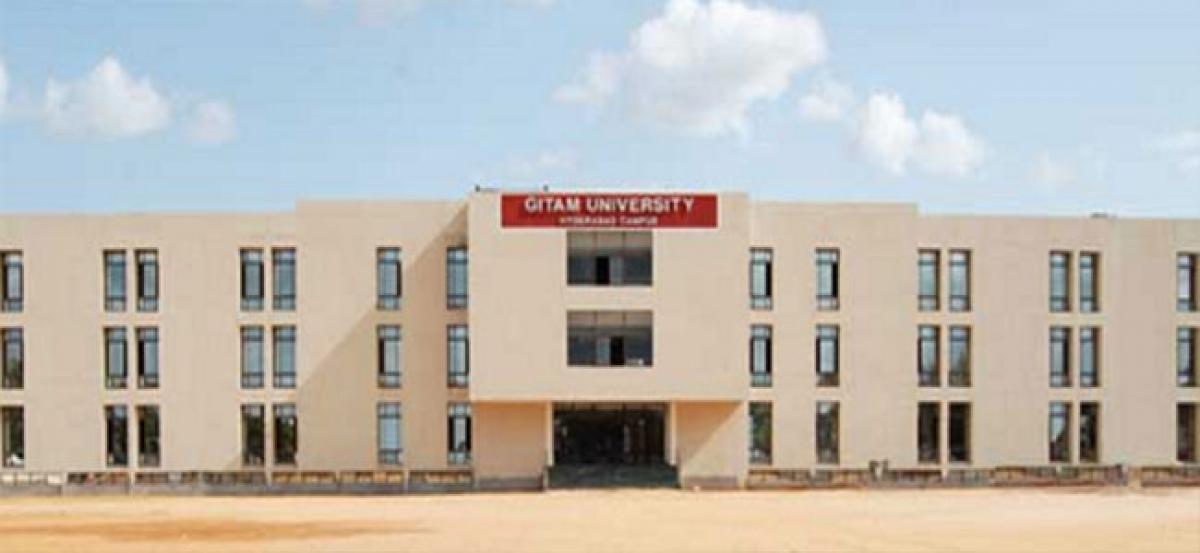 Highlights
Total 43 students from GITAM Deemed to be University, Vishakhapatnam have been recruited by two reputed MNCs during the campus interviews held on Monday at GITAM campus Deloitte for their Global Deloitte Application Studio GDAS has selected 28 GITAM students during the campus drive
Hyderabad: Total 43 students from GITAM Deemed to be University, Vishakhapatnam have been recruited by two reputed MNC's during the campus interviews held on Monday at GITAM campus Deloitte for their Global Deloitte Application Studio (GDAS) has selected 28 GITAM students during the campus drive.
The selected students have been offered the roles of Technology Analyst, Business Solution Analyst& Systems Engineer as part of G-DAS with a package of 6.2 Lakhs per Annum. Prior to the Drive, Deloitte Leadership Team conducted a Branding session and Risk Arena Case study analysis for hundred students divided into ten teams to introduce the concepts of Risk Analysis to the student community. The students were short listed through a stringent selection process consisting of Online Test, Case study analysis, Technical & HR Interviews.
NCR, a global major in consumer transactions technologies has selected total 15 engineering final year students during the recruitment drive. NCR is a global leader in developing transformational transaction technologies including online banking, POS systems, mobile payments and omni channel retailing. The selection process involved On-line examination followed by detailed Technical, Managerial & HR Interview process.
The selected students will undergo well planned training program by NCR in latest technologies, so as to mould them "corporate ready" prior joining the pioneer in digital transactions. NCR has offered a package of 6.5 Lakhs per Annum to the selected candidates. NCR Leadership Team appreciated the grooming process, syllabus content and all-round development of the student community being followed in GITAM.