Septuagenarian does his bit to prevent childhood cancer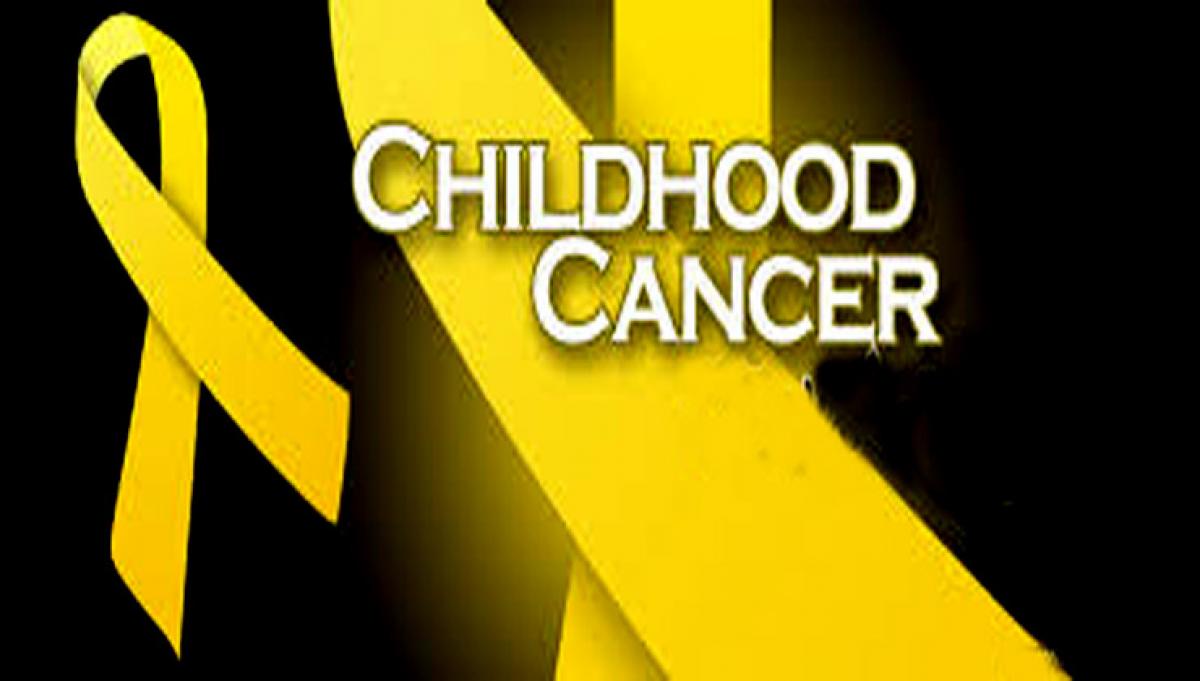 Highlights
Septuagenarian Does His Bit To Prevent Childhood Cancer. Revving up his SUV (sports utility vehicle) septuagenarian K.K. Sehgal has been checking his vehicle\'s engine ahead of a challenging journey. An engineer by profession, cancer survivor Sehgal
New Delhi: Revving up his SUV (sports utility vehicle) septuagenarian K.K. Sehgal has been checking his vehicle's engine ahead of a challenging journey. An engineer by profession, cancer survivor Sehgal, 75, would soon be speeding down the highways, criss-crossing the desert state of Rajasthan with over a dozen other car rallyists, educating people about timely detection and prevention of childhood cancer.

"My wife Deepshikha wants me to do something for the young brave hearts; so I jumped at the opportunity of participating in a car rally for kids with cancer," Sehgal said.
"Age is no bar to give something back to the community," said Sehgal, as he prepared to lead the Fourth Cankids Car Rally from September 10 to 13 along the Gurgaon-Ajmer-Udaipur-Jaipur-Delhi route. The rally is being organised by NGO Cankids.
"It is essential to break the stigma, remove the myths around cancer especially in rural India, and encourage families to bring their children for treatment, especially girls," said Cankids board member Sonia Sekhri.
The youngest among the rallyists is Vedika Singhal, 21.
"I was in school when I accompanied my parents on a similar rally a few years ago. This is going to be my debut rally and I want to make a big impact by spreading childhood cancer awareness," said Singhal.
Apart for competing for top honours in the four-leg event, the rallyists will also take part in awareness camps along the route to share information on early signs of childhood cancer and nearest preliminary reference centres for screening tests, said Meeta Khurana, director, Treatment Support Programme, Cankids.
Community engagement and involvement of heads of villages that fall on the rally route is also planned. Bilingual pamphlets on early signs of cancer will also be distributed to the people.
Two-time child cancer survivor Ritu Bhalla, 24, will also be a co-driver in one of the rally cars.
"I wish to share my experiences with people in Rajasthan and try and counter the stigma related to the curable disease," she said.
Bhalla, who is also the National Girl Childhood Cancer Ambassador, has prepared an audio-video presentation for the public awareness sessions during the event.
"Parents in villages tend to withdraw girl children from cancer treatment midway. Boys get greater attention when it comes to life-saving treatment," she said.
"I want to fight this prejudice against girls suffering from cancer," said Bhalla, who recently attended a gender-equality event in Hong Kong.
"We want girl child cancer survivors from Rajasthan to join our awareness team called Girl Brigade," said Bhalla, who also plans to organise flash mobs during the rally's halts.
Cankids Kidscan chairman Poonam Bagai said that in keeping with an international initiative to highlight childhood cancer with the gold colour, CanKids has decided to observe September as a "Go Gold" month.
"The theme of the rally is also 'Go Gold' and drivers are wearing golden ribbons to show solidarity with the childhood cancer cause," said Bagai.
Gold as a colour was identified as a perfect description and symbol of the childhood cancer's journey and the pricelessness of children, said Bagai.
The NGO's advocacy officer, Kapil Chawla, said the car rally and awareness campaign were steps in the direction of making the country reach the 90-95 percent curable rate of childhood cancer.
The advocacy team of Cankids also includes Sitara Khan, a childhood cancer survivor, who has specialised in communicating with Muslim women.
"If sensitised properly, even unlettered mothers, including those from the Muslim community, can be early detectors of cancer in their kids," she said.
CanKids...KidsCan, a registered charitable National Society, focusses on providing treatment and care to children by bringing them closer to medical professionals for access to advanced treatment.
According to a 2009 article in Indian Journal of Cancer, childhood cancer contributes to less than five percent of the total cancer burden in India, with approximately 45,000 children diagnosed with cancer every year. Due to better awareness in the developed countries, 80 to 95 percent of children with cancer are cured but in India the survival rate is significantly lower.
Subscribed Failed...
Subscribed Successfully...