Race English Movie Review, Rating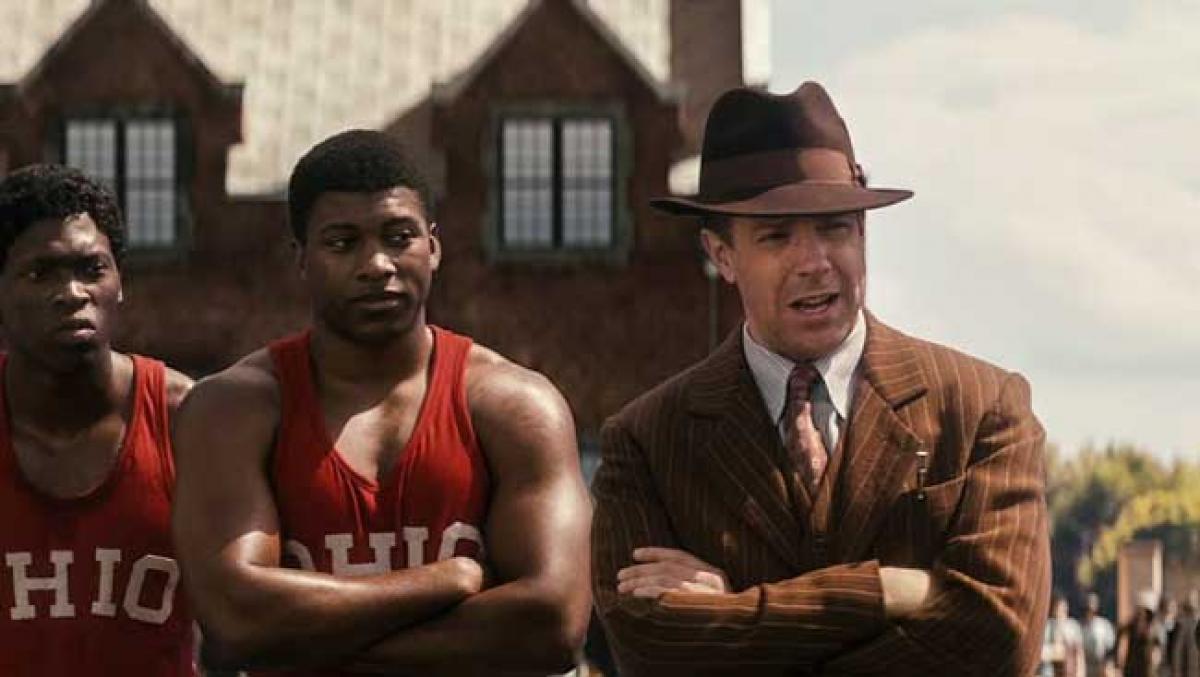 Highlights
The title \"Race\" has undercurrents of a double entendre that shines brilliantly during the narration. It encapsulates both the games and the era with equal gusto.
The title "Race" has undercurrents of a double entendre that shines brilliantly during the narration. It encapsulates both the games and the era with equal gusto.
This is a biopic of black US track and field star Jesse Owens, who, against all odds, had to secure a position for himself on his home turf and later at the 1936 Olympics which took place under Hitler's regime.
The script written by Joe Shrapnel and Anna Waterhouse is a formulaic, feel good sports drama. The narration takes us through the year of 1933 when Owens, a consistently charismatic and thoughtful person, begins attending Ohio State University till his success at the Olympics, where he won four gold medals.
The bits of information that are spewed in between reduce the narrative to a simplistic arc, where every conflict in the film breezes through without much contemplation, thereby making the entire narration seem familiar.
While the film is about Jesse Owens, it interestingly pulls focus from Owens to give time to some of the figures who give an insight into the man and the period. They are: Lawerence Snyder, Jesse's coach at Ohio University; Leni Riefenstahl, the Nazi filmmaker who was documenting the Olympics and Avery Brundage, the controversial Olympic Committee chairperson.
Stephen James as Owens is charming. He offers the right amount of determination, ambition and sometimes scepticism. He truly captures the audience's imagination even while the reel-life he is portraying becomes somewhat imaginative and predictable, given that we know he will travel to the Olympics and attain glory.
Jason Sudeikis as Owens' coach Larry Snyder is right in his comfort zone with his performance and doesn't stray far from his range. He shares an amicable chemistry with James in the coach-trainee buddy relationship.
Carice van Houten as Leni Riefenstahl in a Katharine Hepburn mould stands out not only for her performance, but also due to the defiant character she plays.
Shanice Banton as Owens' wife Ruth is attractive and shares an equally endearing on-screen presence with Stephen James.
Jeremy Irons as Avery Brundage, the man whose priorities aren't always apparent, is excellent. There is a crackling energy in his exchanges with Riefenstahl and Josef Goebbels, the Nazi minister, which is brilliantly enacted by Barnaby Metschurat.
On the technical front, David Brisbin's production designs along with the DOP Peter Levy's colour palette capture the era to perfection. The film has some fine scenes which display Germany during Hitler's regime. For a moderate budget film, the last act of the film in Berlin has a colossal effect. The computer generated images of the coloseum mesh well with the cinematographer's images.
Overall, the film is not as enthralling as the story it is based on. Nevertheless, it has some redeemable qualities that still make it a winner.
By Troy Ribeiro