Helen Keller's Institute set to become a varsity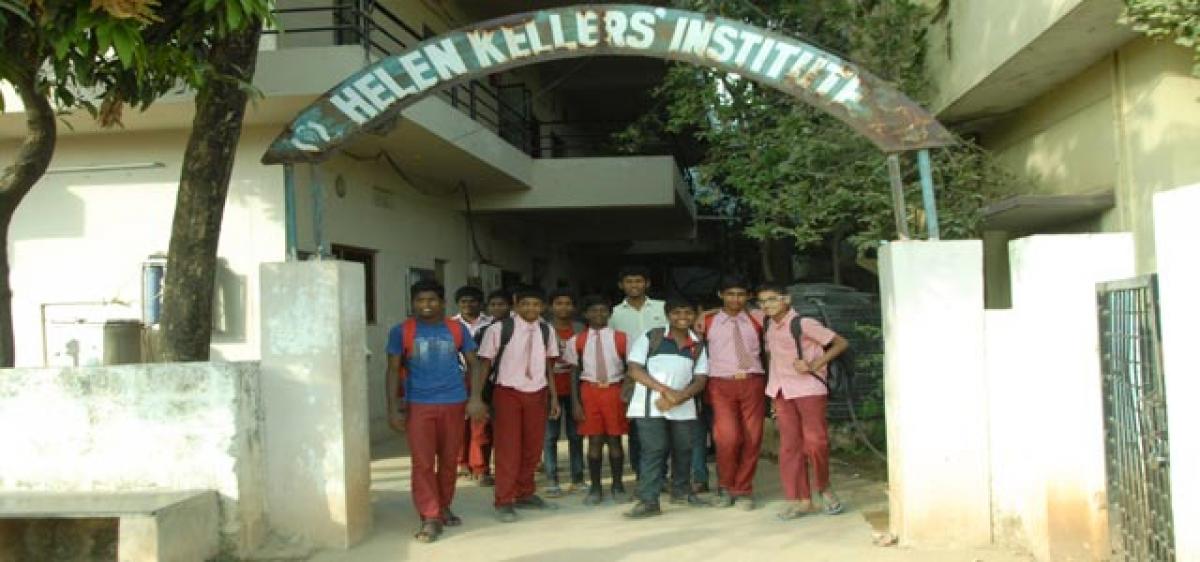 Highlights
In a remarkable achievement, the Helen Keller Institute is set to become a varsity. The Secunderabad-based Institute of Research & Rehabilitation for the Disabled Children affiliated to the Osmania University has several lofty ideals like 'higher education-global understanding' and 'to educate and empower'. A voluntary organisation, it has been extending services to the needy during the last 31 ye
In a remarkable achievement, the Helen Keller Institute is set to become a varsity. The Secunderabad-based Institute of Research & Rehabilitation for the Disabled Children affiliated to the Osmania University has several lofty ideals like 'higher education-global understanding' and 'to educate and empower'. A voluntary organisation, it has been extending services to the needy during the last 31 years.
The institute took off in 1985 with limited facilities. Its vision was empowering persons with hearing impairment and communication disorder by providing equal opportunities in all walks of life. After being upgraded, it offers varied facilities, including clinical and rehabilitative services. Its future plans include upgrading into a special deemed university for the deaf---claimed to be the country's first such institution.
The institute's academic activities include a four-year BSc rehabilitation professional course launched in 2001-02, a special teacher's training course (2004-05), and BCom (general & computer) course that was started the following year. The institute has several achievements; a few of them include educating 4,900 students, while 1,020 on the rolls.
As many as 1,21,400 persons got the benefit of the institute's rural camps. Among the notable awards it received are 'Best State Awards' in 2003, 2006 & 2015, 'Best Stall Award in Access' in 2003 (national level) and 'National Award for Best institution' in 2006.