You don't smoke cigarette, cigarette smokes you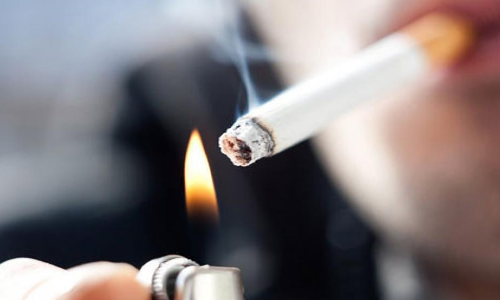 Highlights
A study by Indus health revealed that 15-18 % of females in Hyderabad between the age group of 20-70 years are under the risk of heart disease, brain stroke, asthma, lung cancer, interspatial lung disease – respiratory disease and Diabetes.  Compared to last year, the number of smokers has increased by 7% with an increase amongst female smokers. Women between 25-35 years of age are seen smoking a
Hyderabad: A study by Indus health revealed that 15-18 % of females in Hyderabad between the age group of 20-70 years are under the risk of heart disease, brain stroke, asthma, lung cancer, interspatial lung disease – respiratory disease and Diabetes. Compared to last year, the number of smokers has increased by 7% with an increase amongst female smokers. Women between 25-35 years of age are seen smoking and women in lower class are seen chewing tobacco of different forms.
Speaking to The Hans India, Amol Naikawadi, Preventive Healthcare Specialist, Indus Health Plus, shares, "Overall 80% of COPD cases are due to tobacco smoking. 50 percent of males in the age group of 30-35 years are more prone to COPD compared to females in Hyderabad.
Consumption of tobacco is an emerging social and public health problem and there is a need to sensitise masses towards the ill-effects of tobacco. Therefore, we strongly believe public awareness campaign will make people conscious and create a positive impact in quitting tobacco."

Dr Suhas, senior president, Center for addiction medicine for South India says that "More than 12,000 people who came for check-up were observed that 52% adults exposed to second hand smoke at home and 30% of them have habits of chewing tobacco".
"It is possible that a significant number of smokers are getting off cigarettes by using alternative nicotine sources like e-cigarettes," he added.