Chief Secretary directs officials to expedite Musi Riverfront works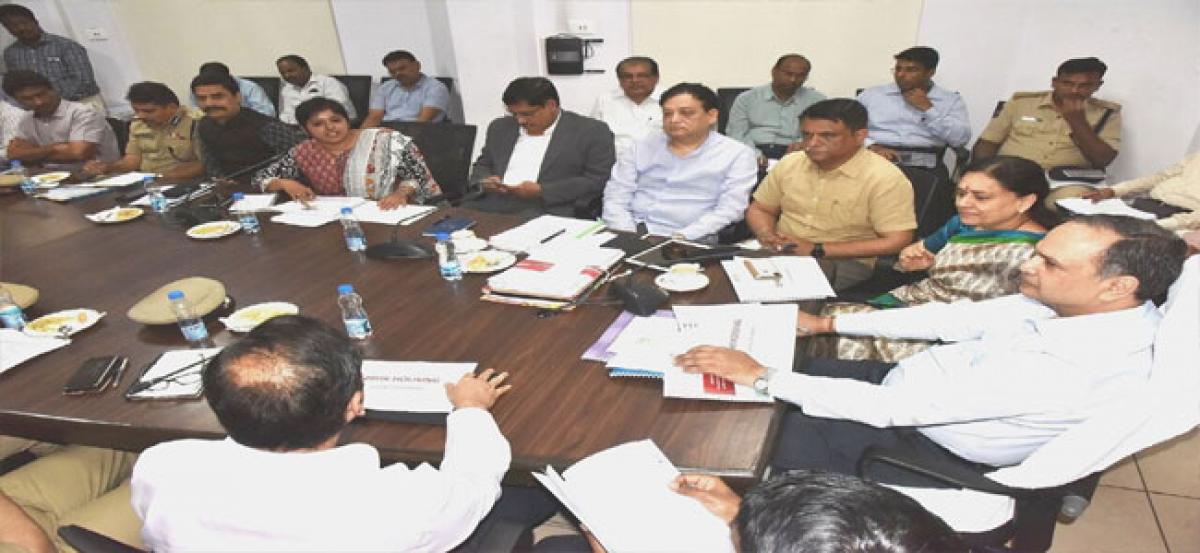 Highlights
Chief Secretary Dr S K Joshi on Monday directed the officials to expedite the works relating to Musi Riverfront Development and construction of double bedroom houses in GHMC limits
Hyderabad: Chief Secretary Dr S K Joshi on Monday directed the officials to expedite the works relating to Musi Riverfront Development and construction of double bedroom houses in GHMC limits.

At a review meeting with senior officials at the secretariat on Monday, he said that a special officer should be appointed to coordinate with the district collectors and other line departments in respect of Musi Riverfront works. The special team under the Enforcement Vigilance and Disaster Management director Vishwajeet which is supervising the debris clearance work should be provided with men and material. A temporary dumping yard should be identified to dump the debris. Blue sheets should be placed at all the vulnerable points to avoid further dumping of debris, he added.
Survey to identify encroachments on the river bed and buffer zone should be completed within one month. The survey should include the socio, economic and demographic details of the encroachments. Irrigation officials have been asked to pump in fresh water from the Godavari. Similarly joint inspection should be conducted, estimates prepared and a master plan should be put in place.

Principal Secretary MA&UD Arvind Kumar said that an international design competition was conducted wherein ten teams have registered of which 9 agencies have submitted their designs. Special strategy is being formulated to remove the encroachments. Under the 1st phase three kilometer stretch will be developed with greenery followed by construction of STPs in the second phase. The purified water would be utilized for horticulture and agriculture purpose. Development works will be taken up after the completion of survey and removal of encroachments. A special tourism project will be developed on the 61 acre land abutting the confluence of Musi and Esi rivers near Bapughat, he added.
Chief Secretary also asked the GHMC officials to speed up the 2 BHK works being taken up in 109 places in GHMC limits. Proposals for fund requirement should be submitted to the government on a monthly basis, he said. Proposals for construction of police outposts, fire stations, CC cameras, external and internal infrastructure should be prepared by the respective departments. Similarly traffic islands should be identified in all the zones after thorough inspection by the police and respective zonal commissioners. Zebra crossings to facilitate pedestrians, development of junctions and expansion of roads should be taken up, the Chief Secretary said.